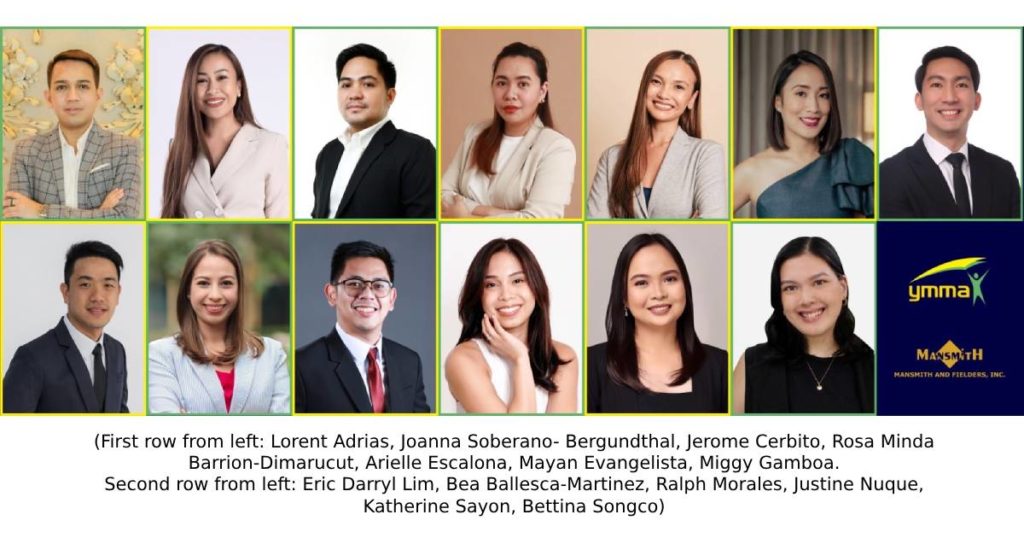 Advocacy-based Mansmith and Fielders Inc. named the 13 winners for the 18th Mansmith Young Market Masters Awards (YMMA) 2023. The Mansmith YMMA is the most sought-after recognition for young marketers and entrepreneurs, 35 years old and below, and the only marketing award in the country with no entry fees. These awardees are being recognized for their outstanding and innovative accomplishments in the areas of brand and marketing management, sales and entrepreneurship.
This has brought the number of YMMA winners since its inception in 2006 to 182. Past winners include Edgar Sia II of Double Dragon, Toby Claudio of Toby's, Jacqe Gutierrez of Happy Skin and BLK, Mian Datu of URC, Christian Lim of Apple, Stephen Tiu of J&J, Francis Flores of Smart, Kristine Tang Chan of P&G, Pam Takai of Nestle, Neil Trinidad of GCash, Ann Esteves of Unilever, Dorothy Dee Ching of Jollibee, Ada Almendras-Lazaro of McDonalds, Jayvee Badile of Sun Life of Canada, among others.
Judges for this year are Ana Aboitiz-Delgado, senior executive vice president and director of UnionBank, Gary de Ocampo, former president and CEO of Kantar and Samuel Po, president and CEO of JS Unitrade and Marco Polo Hotel Ortigas.
Recognized in the field of marketing management are Lorent Martin Adrias of Epicurean Partners (Kenny Roasters), Mayan Evangelista of Unilever, Miggy Gamboa of Johnson and Johnson, Ralph Paulo Morales of Procter and Gamble, and Justine Victoria Nuque of Procter and Gamble.
The winners in brand management are Jerome Cerbito of Novartis, Bea Ballesca–Martinez of Century Pacific, Katherine Sayon of Haleon (formerly GSK), and Bettina Anne Songco of Globe Group.
In  business development, the winners are Rosa Minda Barrion-Dimarucut of Phoenix, and Arielle Escalona of Pure Nectar. In entrepreneurial marketing, the sole winner is Eric Darryl Lim of AutoKid Truck Solutions, while in real estate marketing, Joanna Marie Soberano – Bergundthal of Cebu Landmasters is the first ever winner.
The awarding ceremony of the 18th Mansmith YMMA will be on August 4, 2023 (Friday) at the Podium Hall, Podium. Entrance for the first 200 is free but pre-registration is required. This year's format will allow the audience to engage and interact with the winners in panel discussions before the awards event. More details of the accomplishments of each of these young marketing rock stars along with other previous winners can be read at www.youngmarketmasters.com.
*****
Josiah Go is chair and chief innovation strategist of Mansmith and Fielders Inc., and co-founder of the annual Mansmith Young Market Masters Awards.
See more articles on Mansmith Young Market Masters Awards.