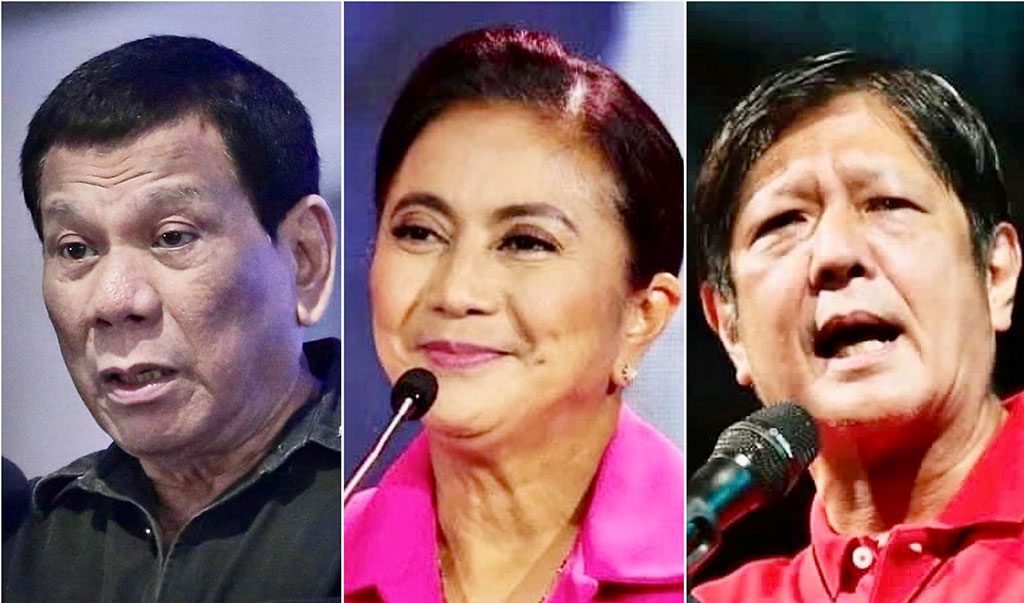 With the recently concluded Philippine elections, expect post-game analyses on how campaigns were conducted and the lessons that can be replicated not just in politics but also in business. In this case, I will be applying a Mansmith business framework – the 3Es and 3Os of a great campaign and see how this was applied in the elections.
The 3 E's
The three E's are equity building, effectiveness, and efficiency.
Equity, as in brand equity, is the value given to a brand, based on consumer perception and experiences with the brand. To build progressive brand equity, the perception and experiences need to be positive. Lowering a competitor's equity is possible by influencing perception and experiences. For example, much of the equity of Bongbong Marcos came from the fandom of his father, former President Ferdinand Marcos Sr. There is also the support base data that can be carefully studied when his mother ran for president in 1992, as well as when he ran for senator and vice president.
Effectiveness is about meeting or exceeding targets. For products, they are typically about sales, market shares, profit, and even market penetration. For elections, it is about gaining enough votes and support to win. Mayor Isko Moreno's going off script calling for VP Leni to withdraw during a joint press conference, reversed some of his previous gains. Since the press conference was intended to present a common stand among some of the presidentiables who then denied any knowledge of his call, they only achieved the opposite effect of their intended unified stand.
Efficiency is about maximizing results with minimum inputs, like time or cost. Spending less cost while attaining more output means being cost efficient. Efficiency is an allocation decision, in politics for instance, instead of investing in digital advertising, one may choose to invest in seeding and disseminating information. President Rodrigo Duterte's social media campaign in 2016 was said to have cost less than ten million pesos.
More on this on the last part of 3 O's.
The 3 O's
The three O's are original, ownable, and open.
Original means never been done in the industry. What could be the industry's first that can be started? And what traditional practices can be stopped? President Rodrigo Duterte used social media supported by around five hundred different social media groups that tilted social media distribution heavily in his favor during the 2016 presidential elections. He stopped being traditional by being his authentic self, using cuss words and banter, that are often controversial, and offensive to some, during his campaign.
Incoming president Bongbong Marcos' group used social media one step further and has been accused by different groups of introducing historical revisionism, especially in the latest platform TikTok that has millions of followers among the youth cluster age 18 and above.
Ownable means being associated with something – a color, a visual, a sound, an activity, it makes the brand distinctive, not just differentiated. Milo is green in sports, while Red Bull is blue in extreme sports. In other words, it is about brand association or having the ability to stick in the mind of the people. Even if done by others, they will remember the brand who "owns" the concept. Bongbong Marcos used the acronym BBM and the color red for easier and faster recall. Leni Robredo now "owns" the color pink and #kakampink that established her independent position apart from the Liberal Party's yellow which had negative association in two previous elections.
Open is about authenticity, or being real – what you see is what you get. President Duterte has often been described as speaking his mind and therefore, is authentic, even if politically incorrect. For a product, a beverage brand with so much sugar may choose to be promoted as a healthy drink but should be wary and prepare for remorse and backlash when consumers catch their untruth and feel betrayed. Emotionally invested "fans" are highly volatile and incendiary, especially those hurt with personal attacks on their intelligence (being called "bobo" or stupid). Any violation of this trust (of being found inauthentic) is extremely personal. To avoid this devastating consequence, lies peddled at the start need to be continued and supported by other webs of lies to avoid being exposed, and the cycle continues.
It is only a question of time when the real truth will be revealed. In 2015, Germany's Volkswagen was caught cheating consumers and the government with false anti-pollution specifications, using test-rigging software for seven years,. The repercussion of losing control of their "lying" is immediate as they will forever be tainted with this reputation.
The Big O
In the past, only the 3 E's and 2 O's served as a guide for successful campaigns. The 3rd O or Open was officially adopted when Mansmith launched its 55 business model videos in Continuum Academy in 2020. It was used as a selection criteria for customer bonding strategy, and treated as the new but indispensable O, emphasizing that while the 3 E's and 2 O's can be outstanding, when there is no openness or authenticity, all the rest would not matter. As math teachers taught us, any number multiplied by zero is still zero, and politics is always additive and not subtractive or alienating.
This may explain why the theme unity resonated with many Filipinos. Campaigns had become too toxic and tiring, even condescending, furthering the class divide which the Marcos group underscored. Since people by nature do not want uncertainty (coming from the pandemic), they communicated continuity – including nostalgia. Like the Duterte campaign, they communicated to people what they needed to hear and feel at this point in time, a clear message that there is a continuing class struggle between rich vs. poor especially because of the (perceived or otherwise) negative campaigning from the opposition, and unity was the simple solution to these issues. The consistency by which this messaging was executed had practically made all other issues against Marcos Jr irrelevant.
Still great campaigns will want to be remembered as built on integrity. It is a character trait that brands or candidates should strive to attain to achieve desired long-term results that will make "history kind" to them – within the rules, within bounds of ethics and morality. It includes accountability and trust that the name represents what the customer or voter values the most, consistently and passionately. While there should be no space for doctored videos, historical revisionism, fake news, or playing the victim card, it is nevertheless happening because of lack of regulation and/or lack of awareness despite the availability of fact-checking sites. I trust future generations of digital natives will be more discriminating and even demanding from their leaders, including from the brands they patronize. This is the long game that leaders of families, businesses and institutions, must start "playing" now.
*****
Josiah Go is chairman and chief innovation strategist of Mansmith and Fielders Inc. The 13th Mansmith Market Masters Conference Replay is available at the Mansmith Website.
See more articles on Campaign.