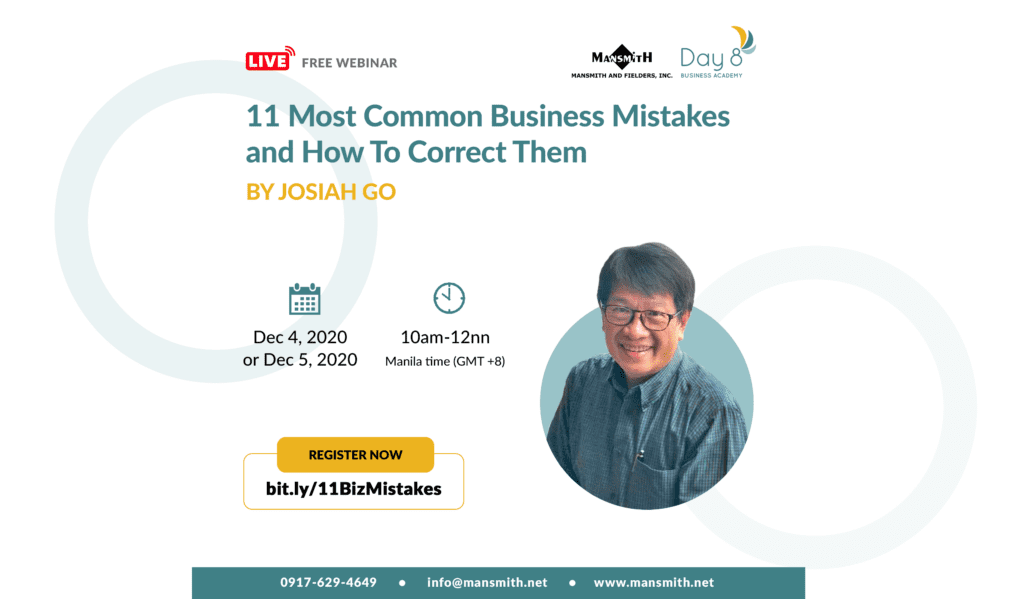 Unprecedented circumstances like the COVID-19 pandemic have made things hard for everyone this year, especially SMEs and entrepreneurs. However, this is also the best opportunity for them to think outside the box and pivot their business model into new realities.
As we celebrate the 10th year anniversary of Day 8 Business Academy, we are thinking like an agile startup and doing the same thing by pivoting one of our subsidiaries once again. The new Day 8 Business Academy Foundation, previously known as Day 8 Business Academy Inc. will now house short courses and build a community around SMEs sharing knowledge on entrepreneurship, leadership, marketing, sales and more! The new Day 8 Business Academy Foundation's mission is to not only help SMEs learn, but also to help them explore and widen their network. Meanwhile, our other learning platform, Continuum Academy, Inc. will shift to focus on Josiah Go's Business Model course, as well as Mansmith conferences.
To celebrate the new launch, join us either on December 4 – 5, 2020 for our special event: 11 Most Common Mistakes and How to Correct Them.
This FREE event aims to uplift small business owners, entrepreneurs, and enterprising individuals by drawing from real case studies and experiences to figure out what does and does not work when managing a business, and acts as the official relaunch of the Day 8 Business Academy Foundation.
Slots are limited, so don't hesitate to sign up and join us: first come, first served!
(Click here to join: bit.ly/11BizMistakes)