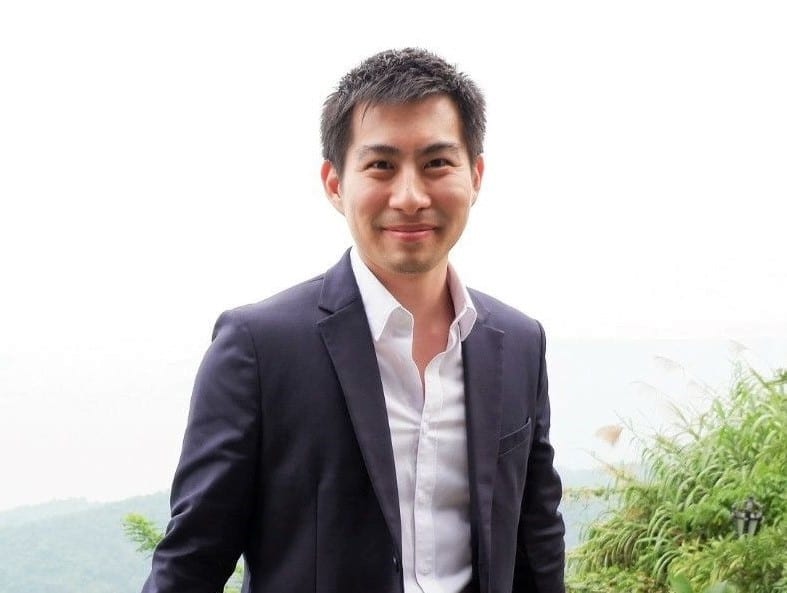 ZAP is a mobile number-based loyalty and rewards system established in 2012 by Ateneo schoolmates Dustin Cheng, Terence Lok, Angelique Uy, and Justin Lim. With over 1,000 partner stores and more than 1,000,000 members on the platform, big brands such as McDonalds, KFC, Potato Corner, Generika Pharmacy and Chatime have come on board. Dustin shared the challenges of running a start-up, and the rewards as well as the risks of pivoting a business model.
Q1: Your previous business was in discount coupons. Like many discount companies, the business model did not work. What were the key lessons of that failure and how are they linked to your existing business?
A1: Before ZAP, I co-founded a daily deals e-commerce site called Deal Dozen. It was good at the start, but eventually merchant fatigue set in. The customers bought, they came and ate, but nobody came back. This is when we saw an opportunity in the market for CRM and loyalty. Yes, loyalty programs already existed, but these were card based and expensive. We set out to change all that with ZAP.
The biggest learning we had from that experience, heading into ZAP, was the value of being on the ground and always listening to your customers. Despite how large your company becomes, you always need to find time to be with your front liners – listening to client concerns, watching and observing how your product is being used, and understanding the mindset of customers. Without that, we might not have been able to identify the bigger opportunity at hand.
Q2: ZAP's original business model was about merchant coalition where consumers can use the rewards anywhere; why was it changed in 2015?
A2: At the start, we were thinking of the end user first. As a consumer, you'd want your points to be redeemable across thousands of places. It sounded like a great business model on paper! However, the merchant did not see a coalition program as something that provided them with loyalty as customers ended up redeeming the points at a different merchant. It was more loyalty towards the coalition rather than to their brand in particular. Because of this, we decided to change our business model in 2015. We listened to our merchants and gave them a branded program they could call their own. We dropped the shared points coalition in favor of a merchant specific program – points earned can only be redeemed at the same merchant.
Q3: What was the revenue model of ZAP when it started versus what it is today? What was the result of the change?
A3: When we started, we charged merchants for the points given out and a percentage transaction fee. Merchants on the coalition platform had to pay us every time the points were earned, regardless if they were redeemed or not. This became an immediate direct cost and one that quickly grew to be a significant expense for our merchants. The more the used the program, the more expensive it became for them.
When we shifted out of the coalition program in 2015 and changed to a merchant specific setup, where we charged a fixed monthly fee regardless of usage, we saw a huge uptick in revenues. We had more revenues in the 3 months after the switch compared to the first 3 years. Now that incentives were better aligned, we also saw an increase in usage rates across all our merchants.
Q4: Tell us about how you are improving the ease of using ZAP and why are these important?
A4: As a merchant, if you ask 100 customers to download your brand's app, you'll be lucky if 10 customers do so. But if you ask them to just enter their mobile number on a tablet, you will probably get closer to 80 customers. That alone – getting 8x more customers to engage – increases the top of your funnel, increases the effectivity of your loyalty CRM, and gets more customers to come back.
For merchants, ease of use is equally important. ZAP's platform can be customized in a myriad of ways. We provide multiple options for loyalty via tablet, cards or QR codes with the program mechanics setup however the merchants want. To facilitate quick transactions, our system is able to integrate with any windows POS without needing any customization. Because of this, we're also able to track SKUs purchased by every customer.
Q5: By entering mobile number, Zap gets to have consumer buying behavior in real time. As part of their market intelligence, how do you plan to benefit or even monetize from these data in the future?
A5: This is actually a common question we get from merchants and one that we take very seriously. Our partners entrust us to process and safeguard their data, and we never, under any circumstance, sell our merchant's data to any third party.
That said, we do use the data to assist the merchant in analyzing their own data in a myriad of ways. We are able to help determine specific customer spending and purchase patterns that lead to highly specific one to one marketing. We also help them gauge the effectivity of their promos, getting lost customers to come back, and ultimately creating more loyalty towards the brand.
Q6: Pivoting your business model is good but the various changes made ZAP lose 80% of its original customers. While your revenues are now up from new acquisition, what's your value offer for reactivation as well as retention? Any big merchants who returned to ZAP so far?
A6: Pivoting to a different business model is always daunting. Before the pivot, our merchant retention was not good. With low engagement rates and expensive fees, there was little reason for the merchant to stick around.
In the new merchant specific model, our merchant churn especially for the medium to larger merchants have dropped dramatically. As it is their own loyalty program with their own members, points and data, merchants are incentivized to keep growing their database. The main reasons merchants were dropping off before were all addressed – engagement rates are higher because merchants promoted the program more, now that it was theirs. It also costs the same regardless of how many members they had on the platform as they did not need to pay ZAP for the points given out.
Q7: You have raised US$1.4 million to date from 5 venture capital companies — Kickstart, Wavemaker, Seawood, Alpha Wireless and VC Holdings. Can you share with us the rewards as well as pain points of being VC-backed?
A7: Without raising the $1.4M, I don't think we would have gotten to where we are today. Running a startup in the consumer space requires a lot of upfront investment. Funding also affords you some flexibility in terms of pivoting if you find that your business model isn't working out the way you expected.
On the flip side, aside from the massive time requirement of raising each round, the obvious disadvantage of raising money is dilution. If you give up too much equity that the founders eventually lose control of the company. Fortunately, this is not the case with our investors. We are lucky enough to have a great set of VCs that provide the guidance, support and network that we need, while trusting us enough to run the company without interfering in the day to day affairs.