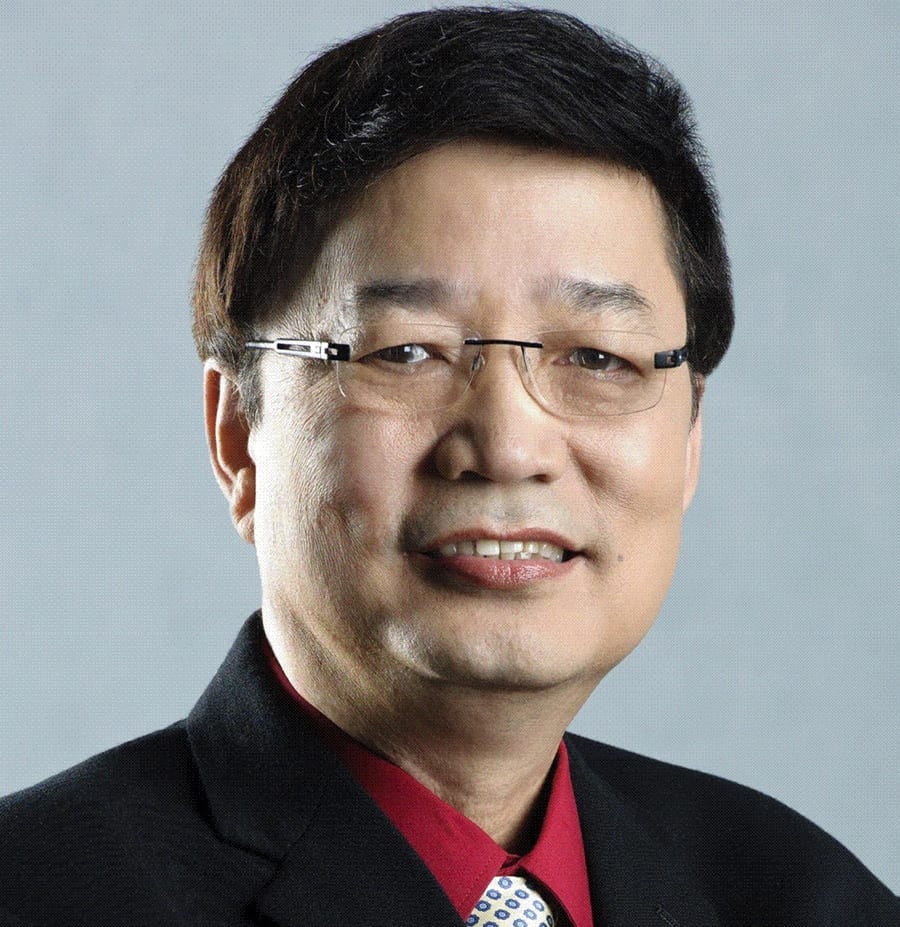 Butz Bartolome is the Chairman of GMB Franchise Developers Inc., which has been providing franchise consulting for over 25 years. He was chairman of the Association of Filipino Franchisers Inc. (AFFI) in 2014. He shares his insights about the Overseas Filipino Workers (OFW) as well as the common mistakes in franchising and how to avoid them.
Q1: You were an OFW before you ventured into business. What should OFWs consider before they invest their hard-earned money?
A: Two P's: Plan and Prepare.
It is crucial for an OFW to plan ahead of time. Normally, when you are overseas, you get the false perception that your stay will last for more years but the bitter reality is that your employment can end at any given time.
Usually OFW's have time during their weekly breaks and if they do these planning activities, their time will be well spent rather than looking blankly at the desert or going to malls and spending unnecessarily.
Read and look at what you can do when you go home "for good" to the Philippines. Internet has sufficient materials to read and learn from. There are plenty of business ideas you can look at. After the reading and learning comes the planning on exactly what you intend to do.
What business would you like or what franchise can you invest in. Plan to email people that can give you more information or the franchisors that can give you details of the franchise. Information on what business you want to have on your return will give you goals on how you can prepare. What funds you will need and the processes you have to undergo before you can become an entrepreneur.
While I was working in the Middle East and Asia as Regional Operations Manager of Shakeys International, I already planned to do business in franchising due to my exposure. These were of course thoughts that I continued to nurture through the years.
Q2: In your experience, what is the mindset of an OFW when it comes to employment vs. entrepreneurship? What should it be?
A: The change in mindset of an OFW is the greatest challenge that has to be faced. OFW's for years have been so used to earning in US$ and regardless of profitability of companies, an OFW still earns his salary.
This is pole apart when you become an entrepreneur. As an entrepreneur, you do not get your salary but you are fully dependent on the profits of the business that you have. For an OFW to fully embrace entrepreneurship, one should have the persistence and the commitment to give the business a go come what may.
An OFW should also have focus, a singular desire to make the business a success and to give it all the tender loving care it needs. Failures and challenges abound but successful entrepreneurs look at them only as learning experience.
Q3: How do you convince someone to be an entrepreneur?
A: Be inspired by success stories of former OFW's. Read experiences of countless entrepreneurs who have made a mark or even just started their business.
Imelda Dagus was a former OFW together with her husband Nick for 23 years in Sultanate of Oman. They now have three branches of her "Dennis Coffee Garden" business all in 2 years in Zamboanga.
There are so many OFW's that have planned and were prepared to go back home with a singular intention of becoming an entrepreneur.
Q4: What was your inspiration to be a franchise consultant?
A: My exposure to international franchising has created in me this question, if there are so many foreign franchisors expanding their business, why not the Filipino entrepreneurs?
I saw the many benefits not only to the companies but the employment generated by franchised businesses. Thus, on my return, I started talking to businesspeople about franchising.
The market I wanted to focus on were the small and medium size businesses that had potentials to expand thru franchising. It was not easy to do this in 1993.
Franchising was then the monopoly of foreign franchisors or big and established companies in the Philippines. Franchise investments that time were mostly in the tune of millions and millions of pesos. My search was to have companies offer franchise investment of less than one million.
I was fortunate to have worked with companies with affordable franchise investment like Julie's Bakeshop, Potato Corner, Lots A Pizza, Fiorgelato Cafe, Goto King, Figaro Coffee Company, Sacred Heart School, Binalot to name a few.
I believe that franchising was a better option for entrepreneurship and the more franchisees the better for the country and for the companies. At the end of the day, I wanted a business, which will elevate lives of people and make the world a better place.
Q5: What are the most common mistakes in launching a franchise? How can franchisers avoid these?
A: The most common mistake is launching a franchise for the wrong reasons. While it is true that a franchisor will franchise his business for profits, this is not the end all reason for being. When franchisors launch their franchise, it is important that they are committed to the success of the franchisees first and foremost. Franchisors should learn from the exemplary franchisor globally – Ray Kroc, founder of McDonalds, his basic principle in franchising, focus on the success of the franchisees first and McDonalds as franchisor will follow.
Another mistake of franchisors is inability to trust franchisees. There is a prevalent perception that franchisees will invariably cheat or defraud them. This mentality closes all doors to healthy communication lines with franchisees. Inevitably, the franchise system deteriorates since communication is the key element to the success of any and all franchise initiative.
Franchisors are advised to reexamine reasons for franchising and be committed to the success of franchisees. The golden rule again applies, do what you want others to do to your business. Do you want your franchisees doing things you do to them to your own business? Or very simply, when you harm your franchisees, you are damaging your own business, remember, they are using your trademark.
Q6: What are the most common mistakes in choosing a franchisee? How can franchisers avoid these?
A: 1. Numbers game – Franchisors are eager to award as many franchisees as possible. They want to collect as much franchise fees.
From experience and from case studies of franchise systems, numbers game in awarding franchisees is a surefire ticket to failure. Expansion thru the franchise route has to be done slowly with full attention consideration every step undertaken. Franchisors should realize using other people's money is a huge responsibility. Some franchisees invest their retirement pay or savings from their overseas work into the franchise.
2. Owner or Owners have not time to talk with applicant – Franchisees are to manage the branch similar to or if not exactly how the owners manage to ensure success. If the Owners do not have a conversation with applicants, how will they know if they have the attributes that will make their business grow. Owners should also realize that these interviews open the communication lines with their future franchisees. Communication is the key element to the franchise system's advancement.
3. Basic criteria for acceptance – availability of funds to invest Franchisors are to have clear definition of the criteria for accepting franchise applicants. It will not just be availability of funds. We have seen many successful franchisees that had some difficulty raising funds but had the commitment and perseverance for the franchise. There is a clear difference between a franchisee that is awash with funds and many other businesses and a franchisee whose financial well being depend solely on the franchisee. The later spends days and nights managing the branch. Which branch is more successful? Hands on management of the franchisee are fundamental to financial viability.
4. Absence of a Discovery Day – A discovery day where applicants and franchisor meet is step one in the application process. Both the franchisor and applicant will have an opportunity to meet the each other personally. Since franchising is a personal relationship more than a contractual relationship, both parties can conclude if they can be partners for 5 years or for the term of the contract. We advise people that if in the Discovery Day, one party feels he/she will be unable to work with the other, then stop the process. This is indicative of certain realities that some people cannot just work with each other.
The Discovery Day is also an occasion where the franchise concept is fully explained as well as what the franchise will entail. An in depth information will enable the applicant to decide to continue or to stop.
5. Franchisors do not allow applicants to talk with current franchisees – It is best that applicants talk to existing franchisees about their experiences. The basic objection of franchisors is the fact that some franchisees can discuss their negative experiences but we counter by saying, no franchise system is perfect. There is will always be positive and negative feedback. It is better for applicants to hear both sides so they can make a decision considering all these feedback.
Q7: What are the most common mistakes in choosing a franchise? How can these be avoided by franchisees?
A: Choosing a franchise because a friend has a franchise or they see a long queue in the stores or I will just choose a food franchise as everybody eats or this is a hot and cheap franchise.
These are all the wrong reasons for choosing a franchise. When choosing a franchise it is important to know what franchise you like and a franchise that you can be proud of. One test will be this question, how will you feel being in the store and serving or talking to customers? If your answer will be yes, I will be happy doing that then go for it. Sustainability of the franchise concept is an important consideration so the concept should have endured the test of time.
This will also ensures sustained operations of your franchise. This is not what hot and cheap franchises have as usually they are fads that fade in a short time.
Q8: What are the most common mistakes in operating a franchise? How can both franchisers and franchisees avoid these?
A: The belief that since it is a franchise, it can be successful on autopilot. The barometer for the success of franchised branches is the level of hands on management provided by franchisees. The branch will always need the presence of an Owner regardless of years in the franchise system. Customers are usually drawn to branches where there is an Owner on the floor Implementing shortcuts to product or service quality. I am sure you have experienced how product quality of franchised branches is excellent at the initial stage of operations only to deteriorate after 6 months or a year. This is particularly true with foreign franchises in the country. The reason of course is to lower food cost and this is the same reason for local franchise likewise but it is a toss between better profits temporarily and losing customers in the long run.
Franchisors' inability to provide long term support and assistance to franchisees. Part of the responsibility in the Franchise Agreement is assurance that he will be the Big Brother to assist the franchisee in his operations until the end of the term.
In franchising, both franchisors and franchisees are to recognize that advancement of the franchise system is a joint obligation. The beauty of franchising is the fact that benefits are mutually shared and while actions are done separately by both franchisor and franchisee, its effect is on both. Giving these franchise principles importance enables the system to survive for years and even for generations. Take a look at very mature franchise systems that have lasted even for centuries.