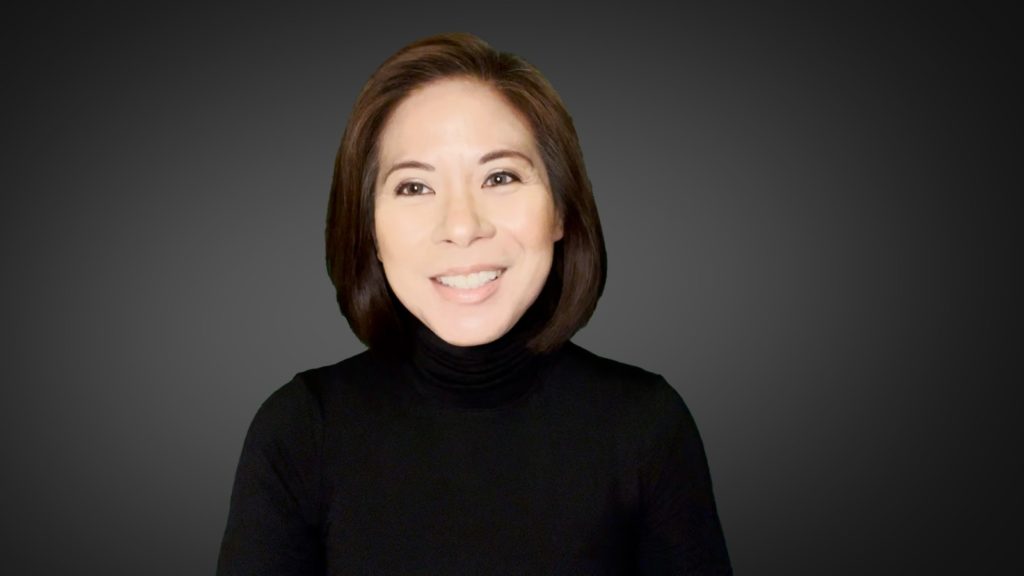 Vanee Gosiengfiao is the General Manager of Sanofi Consumer Healthcare. Prior to this, she was General Manager of Diageo Philippines and General Manager of GSK Consumer Healthcare in Thailand. In this interview, she shares her thoughts about the importance of having a solid brand purpose.
Q1: What's the business case for having a brand purpose?
A1: First, Purpose drives differentiation.
In this age of disruption, when brands aggressively compete for consumer attention, when innovation is fast and can also be copied quickly, when industries run the risk of being commoditized, there is more need to differentiate. A brand can differentiate itself not just in what it functionally offers, but it can drive differentiation through relevance and the mission it serves.
Second, Mission not just profit.
Consumers relate and are much loyal to brands because of the purpose they serve, and not just the features and benefits. According to a study, US consumers are more likely to have a positive image of (89%), trust in (86%) and be loyal (83%) to brands that lead with purpose. (Cone/Porter Novelli 2019). And we all know that loyalty, more than recruitment, is more profitable and sustainable.
Third, Purpose at the center of brands.
In my experience working on brands (whether at local, regional or international roles), I have learned that strategy becomes clearer, simpler (and easier) when the brand purpose is clear. Decisions on what is fit to the brand (and what is not) is simpler when using brand purpose as a north star, a deciding factor.
Having worked on innovation pipelines for brands, the choices on new products and claims are also easier to develop when the brand purpose is clear.
Q2: How does one build a purpose-driven brand? Or a purpose-driven company?
A2: Building brand/company purpose is an iterative process involving listening to various stakeholders internal and external in order to answer questions on:
What is the brand good at? What higher need can the brand serve? What mission can it advocate? What can the brand stand for? Today and in the future?
And as with companies, it is People that can make the biggest difference. It is best if brand purpose aligns with employees' personal purpose; and a good brand/corporate purpose attracts the right people. This is the reason why most of my career has been in healthcare. I have found that building brands that help lives is very meaningful.
Q3: How do you know that the chosen purpose is the right one for a brand or a company?
A3: Firstly, "It feels right"
Brand purpose should resonate with various stakeholders – externally with current and potential consumers, with trade customers, with influencers, and internally with employees, investors. Several research can test if/when a purpose resonates with stakeholders. But more than research, a brand purpose should FEEL right intuitively.
Secondly, Purpose brings everyone together
Moving from marketing roles to general management roles, I have retained my marketing "heart" and have used it to rally the teams around the brands. The purpose the brand serves rallies everybody, across functions – whether it is the merchandiser that refills the shelves, to the finance person doing the accounting of books, to the supervisor planning the production.
Purpose gives energy to the organization – people act with urgency, challenges are overcome more easily, barriers across silos are broken.
And this is true not just of brand purpose but company purpose. A global talent trends survey found that the highest-performing employees are 3x more likely to work for a company with a strong sense of purpose. (Mercer 2018)
Q4: How do you communicate brand purpose to all members of the company and what is expected of them in their performance in relation to living the brand purpose?
A4: Brand purpose (like corporate mission statements) can and should be communicated across the organization – in intracompany communication channels, townhalls, events, etc. More importantly, employees should "Live" it in values and behaviors through external advocacies, brand mission events and through any brand activation.
Nowadays, employee performance is not just measured in terms of what objectives were met, but how values and behaviors are aligned.
Q5: What makes brand purpose authentic? How do you detect it lacks of authenticity, like if it is used simply to attain a company's sales target?
A5: Consumers now are more demanding. They expect a brand to not just deliver on function but to also serve a mission. Gen Z is 3x more likely to say that the purpose of business is to "serve communities and society" rather than to simply "make good products and services," (BBMG & Globe Scan 2019). Given this, our consumers will easily let us know if the brand purpose resonates, is relevant and is authentic.
Q6: When do you emphasize product features and benefits, versus emphasizing brand purpose in your external communication efforts?
A6: I remember when I was in your Marketing class, Josiah, and you used the metaphor of relationships. So let me steal that metaphor . . .
Getting-to-know-you stage – Communicating a brand's features and benefits are a minimum; after all, it needs to serve a need.
Dating – But to build a stronger brand, there needs to be an emotional reason for consumers to keep on trying/using it. This is where lots of advertising and promo monies are spent . . . to create an image for the brand, to create a relationship with consumers.
Marriage – This is when a brand is preferred over others, when the relationship is sealed.
But now, may I go a step further to your metaphor . . . to continue to build brand love – a relationship that is longer lasting and sustainable – the emotional bond needs to be cemented with shared Purpose.
***** Josiah Go is chairman and chief innovation strategist of Mansmith and Fielders Inc., an advocacy-based consulting and training firm specializing in marketing, sales and innovation. 
See more articles on Brand Purpose.