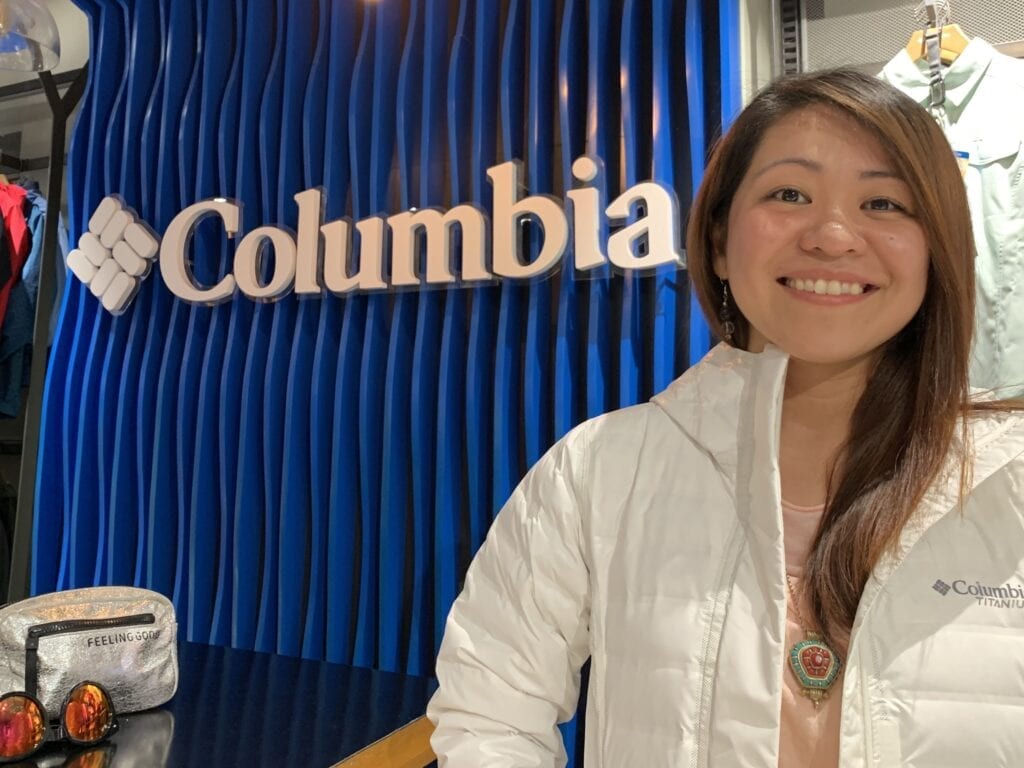 Tiffany Batungbacal is the Assistant Vice President of Primer Group, a conglomerate with presence in 13 countries. She manages the multi-concept stores R.O.X. and Grind, as well as mono brands under the adventure portfolio of the Primer Group of Companies in the Philippines that includes The North Face, Columbia, Salomon, Quiksilver, Roxy, and DC, among others. A Mansmith Young Market Masters Awards (YMMA) winner of 2015, she shares about introducing a new product category in this interview.
Q1: Travel adventure market was practically a new category in 2013 in the Philippines. How did this concept come about?
A1: Around 2010, Columbia Sportswear (PH), was in a difficult position. We were trending to end the fiscal year at 70% achievement. Our inventory coverage was high and there were a lot of new players and indirect competitors entering the outdoor market. We were forced to reassess our business and our position in the industry.
Background
At that time, Columbia was known as a "hiking brand". People went to our store to buy outdoor apparel and waterproof jackets. That meant we had business around 6 months of the year (March to August). The challenge was how could we make the brand relevant to a wider audience 12 months of the year?
We had a simple survey done to understand our consumer better. One of the insights that really stood out to me was that almost all of our consumers ticked travel as a hobby. When we talked about "Travel Adventure" at that time it was just a concept. Selfies or bloggers weren't as mainstream as they are today. In fact, Instagram was just launched in 2010. Budget fares were just picking up and we didn't know how long it would be able to sustain their promotions. Regardless of how this category was still in its infancy stage, we felt travel adventure was a concept we could develop and own. From this insight, the team developed the "Trying Stuff" campaign. We localized the global communication to include travel (and other very Filipino quirks) and not just outdoor activities so that it would resonate to a broader audience.
Gameplan
For us to own the "Travel Adventure" category we needed to make our brand relevant to the consumer. While it was important to have a strong Marketing Campaign surrounding Travel Adventure, it was equally, if not more important, to have the right product range in our stores. When we identified the "new" market we were chasing we decided to shift our buy from Spring to Fall. That meant reallocating a portion of our budget from Spring outdoor apparel to more Winter wears and accessories. We also took a risk in buying less entry level Fall/Winter products, which at that time, were our volume drivers and focused on more technical better/best stories. At around the same time, Fast Fashion was in its peak and was a "disruptive" force in the outdoor and action sports industry with it's low prices, aggressive promotions and fast turnover of products. We did not want to get into a price war with them. So we decided to own the "Innovative" DNA and focus our resources on the more technical mid to high level SKUs.
Marketing Initiatives
We also developed a curriculum that had a theoretical and experiential component that allowed our sales associates to experience first hand our products in challenging and extreme environments so they themselves can attest to the technologies of the products. In store, we created simple and straightforward retail-tainment efforts that highlighted how the technologies worked. We organized small and large scale activations that gave our customers a reason to buy our products (tours, races, climbs, etc.).
Aside from adjusting our buys and focusing on innovation in all our marketing initiatives, we stopped looking at what our competitors were doing. We focused on our strengths, weaknesses and opportunities. The mistakes we made in the past were because we were listening to our competition and not to our consumers. Retail was evolving and we had to be one step ahead. To be ahead, we had to be forward looking and listening to both the consumers and the best practices of different industries.
Q2: How did you know that you were gambling on the right concept for market development?
A2: We didn't immediately know that it would work. If we based the success on the first few initiatives or months, we would have given up on the first year. We had to understand both the small wins and the failed efforts. It was critical from the beginning that we knew we would not be able to turn the business around overnight. We had targets for every campaign. We had a target every 6 months. We stayed focused and agile with those set targets in mind. It also helped that management trusted and supportive us and our long term goals.
Q3: What different segments have you discovered in the travel adventure market?
A3: In Primer, we segmented the Travel Adventure Market into 2: Outdoor and Action Sports. Under those 2 segments we have sub categories that allow us to be able to curate and cut across different consumers.
Q4: How different is the travel adventure market now from when it started?
A4: The Travel Adventure Cosnumer is now more demanding. Their experience in travelling around the world has made them more critical of what they need. Products have to be both functional and fashionable. They want to be "instagram-ready". This is good for our brands. Consumers now understand and appreciate why our products are more expensive than fast fashion items. Having a winter coat that is both fashionable and will retain heat, is lightweight and quick dry now has more value.
Q5: How are the retail concepts that you are in charge of satisfy the needs of travel adventurers?
A5: I have the privilege of having both monobrands (Columbia Sportswear, Quiksilver, Roxy, etc) and multi brands (R.O.X. and Grind) in my portfolio. This set up allows us to build brands and carry a wide range of products, giving consumers more choices.
We have an organization called PIML that sources the best of the best brands from around the world that we feel are relevant to our consumers. With the consumer constantly evolving and everything becoming more globalized, we need to become better in terms of bringing the right brands to our shelves and providing better service. We are now offering more cashless payment options and rolling out in several market places (Lazada, Zalora) and brand.com sites (Grind.com, etc) to become more accessible to our consumers.
Before, having the right product was enough. Today, satisfying the needs of the consumer means having the right product, now, in the store or at the touch of the finger. With the investments that Primer Group of Companies is making in infrastructure, manpower and e-comm, consumers can expect a better retail experience in both brick and mortar and online channels.