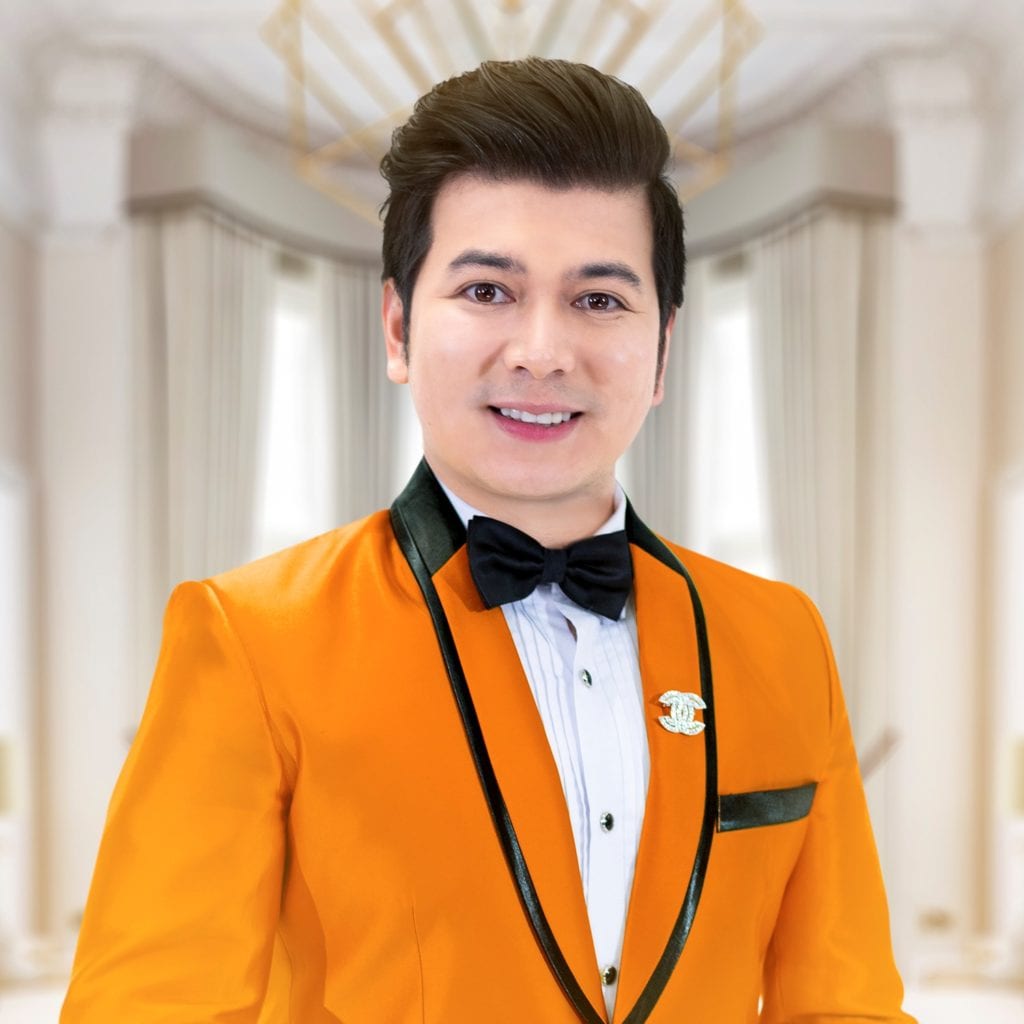 Jayvee Badile II was recognized at the Mansmith Young Market Masters Awards (YMMA) in 2020, representing Sun Life Financial.
Coming from humble beginnings as a jeepney barker, 'takatak boy', street peddler, house helper, firecracker maker, and vendor, Jayvee joined Sun Life as a walk-in applicant when he was just 24 years old. He became a unit manager after 10 months, eventually becoming the youngest and fastest-promoted sales manager after another 15 months. He then moved up and became a Branch Manager after another 15 months – the highest post in Sun Life's insurance agency force, which made him the first millennial Branch Manager in the Philippine insurance industry. He was also awarded the Asia's Insurance Industry's Youngest Master Agency Awardee – the highest award given to any insurance agency manager worldwide.
In this interview, he shares his point of view on how to effectively manage a sales force during the pandemic.
Q1: Back then, you had no working capital, and no rich natural network. What did you do consistently and excellently that helped you attain sales success and helped you achieve yearly promotions to different managerial ranks?
A1: I committed to personal and professional development 7 days a week from the get-go. I had to ensure an intact foundation. While I religiously attend training sessions, I also did self-study to gain mastery of industry products and processes. For days I do not commit to training, I apply what I learn through simulation. By approaching potential markets whom I have had previous or loose contacts with, I develop prototypes of engagement that fuel my momentum. Any principle learned that I find does not work in practice; I evaluate for modification. I embodied this attitude promotion after promotion. Hence, my continuous mastery of sales through adaptive innovation.
Q2: Can you share the traction marketing you use to recruit new people? What are the do's and don'ts of this method?
A2: Traction Marketing positions the company as a place people naturally choose to come to. While many companies run intrusive advertisements, we choose tactical attraction. For example, managers share a strict approach to marketing on social media platforms. We strategically angle recognitions, achievements, opportunities to learn, and lifestyle to depict the culture in Phoenix Palm.
DOs:
1. Ensure cascaded standards, systems, and structures to consistently embody the company culture.
2. Brainstorm content that conveys impact. With an online audience's decreasing attention span, we should study appealing to emotion, experience, and preference.
3. Investing in professional craft from videographers, photographers, and layout artists positions us as a legitimate business; especially in the new normal where competition is evaluated massively according to visuals.
4. Venture into paid traffic or social media boosting. Businesses are now digital which means everyone is on social media. It is wise to get ahead.
DONTs:
1. Forgo silver bullets – posting with assurance of hitting all audiences. Solutions vary for different audiences.
2. Refrain from publicity that borderlines confusing pride with arrogance.
3. Abstain from posts that appear unnatural. Stick with stories that show authenticity.
4. Avoid choosing quantity over quality.
5. Never resort to inappropriate and unethical invitations.
Q3: How are you able to attract so many millennials to your agency?
A3: Phoenix Palm is home to Millennial and Generation Z advisors and managers. Both have a common workplace ideal—an organizational landscape that promises both purpose and growth. We want to believe there is meaning in what we do, and that we are rewarded when we do it. Therefore, the branch promotes an advocacy driven by continued excellence, generosity, and fun. We sell stories of passion translated to stories of success. Phoenix Palm conveys the opportunity to achieve the same fate.
Q4: Growth in your industry comes from continuously recruiting, activating, having high sales productivity, and retaining talent. Can you share critical tips in these four areas that can help other sales leaders improve themselves?
A4: RECRUITMENT | Ensuring power in manpower entails focus on both quantity and quality. While I believe qualification is a good indicator in onboarding, I personally do not adhere to heavy scrutiny in people selection. I also hire people on account of hard work and grit. Though it may be gradual, nurturing people to be right for the job is as important as picking the right people. This keeps an open opportunity to work with people from different niches which in return promises a diversified market.
ACTIVATION | I believe in the law of high morale. Elevated morale comes before victory. Victories sustain elevated morale. High morale is borne from boosting perspective, increasing drive, and moderating space. This means enshrining continuous learning from experience and impactful influence while providing enough legroom to collaborate and develop competencies.
HIGH SALES PRODUCTIVITY | Advisor motivation, adaptive innovation, and leadership are keys to sustaining sales momentum. Millennials are motivated by appreciation, so I translate this to generous incentives. Along the way, we have established a culture of abundant rewards. Second, while my advisors perform, we ensure strategy and innovation by developing new ways of promotion and sales. Finally, a transparent leadership direction, guided by a solid moral backbone, continues branch productivity.
TALENT RETENTION | Structure, System, and Standard create clarity, manage expectations, enable decision-making, and provide consistency. All of which form an environment conducive for employee sustainability. More importantly, I personally choose relational leadership over transactional management. This means reaching out to everyone to empathize and connect, regardless of number and position.
Q5: What are some common myths about the sales profession that have been proven false?
A5: Phoenix Palm is a perfect testament that this line of job is not only for the elderly, the affluent, and the Chinese, respectively. While it is true that the market of the elderly is condensed with capacity to sell and acquire insurance, we promote the idea of indiscriminate manpower and inclusive clientele. This is proven by the increasing engagement of the youth in the profession, and the decreasing age of people getting insured. Second, an advisor with a naturally rich market, working capital, and sales experience has a foot forward. Our branch is home to many rags to riches success stories. Just like how I started: my hard work and grit made up for my lack of a wealthy market. Finally, while I agree that the Chinese culture taught efficient financing and effective investment, I believe that Filipinos also excel in promoting the advocacy towards financial security and management.
********
Josiah Go is Chairman and Chief Innovation Strategist of Mansmith and Fielders Inc.