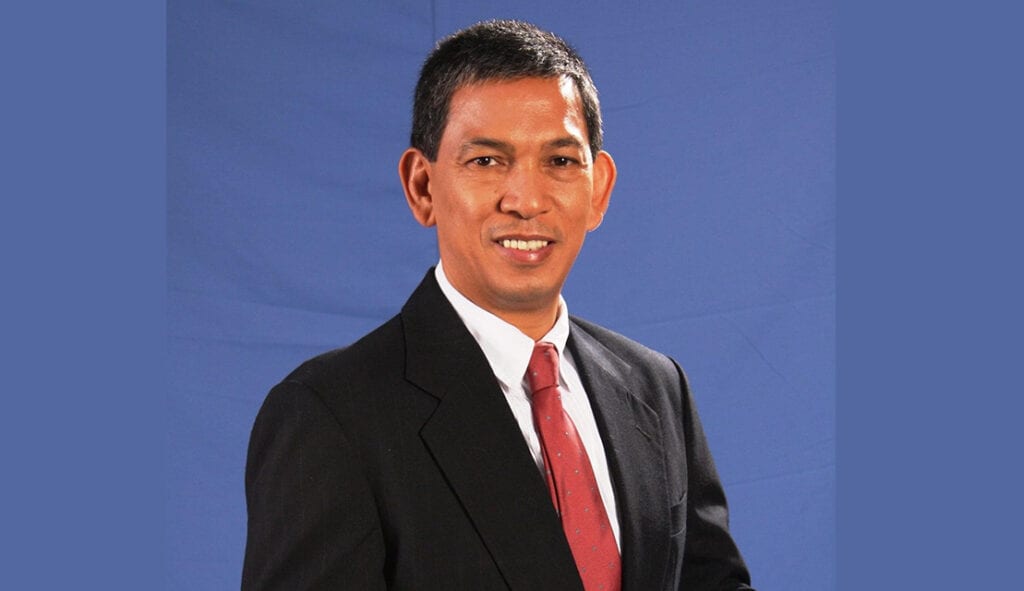 Les Reyes founded Reyes Haircutters in 2001 and popularized the P49.95 hair cut, initially targeting do-it-yourself consumers who do not go to barber shops for a hair cut. Today, it has some 100 outlets.
The marketing mix or more popularly known as the 4P's of marketing is composed of product, price, place and promotions. For service companies, 3P's are added – people, process and physical environment. In this interview, Les Reyes shares about his purpose, in relation to the marketing mix of Reyes Haircutters as our evidence that purpose should be the 8th P, as it can change the entire composition of the marketing mix.
Q1: The going rate for a hair cut was about P60 to P80 when you launched the P49.95 hair cut. Industry experts gave you six months to survive at this price, yet you are still here and disrupted an industry; some of them even discouraged you before but ended up imitating you after. What made you introduce the P49.95 hair cut?
A1: Salon for every Juan means offering great service and great experiences at very affordable prices. We want every Juan to experience salon barbershop in its greatness.
Q2: Lower price and lower margins mean higher turnover, but you even serve coffee and provide free spot massage. What's the business case here?
A2: Relationship with our clients. Great experiences will eventually increase sales, with higher volume of regular family clients supporting the operating expense.
Q3: You have free hair cut for pregnant women, you give free hair cuts to infants up to one year, you even have free hair cuts once a month in all your stores. Why do you give a lot of freebies?
A3: We want to give back, it's our way to express our gratitude to our loyal clients. Free haircut for pregnant women for nine months and a make over after delivery and one year free haircut for the baby with 1st haircut certificate that comes with picture and hair strands are given nationwide. Free haircut also on my birthday (Founders' day) with 20% discount on all major services every January 13.
Q4: Some competition eventually followed you and dropped their price to P39. How did it affect you? How did you respond to this threat?
A4: It did awhile, our clients just tried them out but eventually, they came back to us for expert service we provide, they deserve our quality products that they have trusted at affordable price, with satisfaction and delight guaranteed.
Q5: Many of your service providers come from the marginalized community, including abused women. Why did you choose to help this segment?
A5: To avoid them being outcast and to give them self confidence to be part of society and prevent them to work in places like sauna baths, and bars, as well as discouraged them to do bad things like snatching, kidnapping, drugs, and prostitution. We want to give them a bright and Godly future with value formation.
Q6: What's the average return on investment of a Reyes Haircutters franchise?
A6: 1 to 2 years but I know one franchisee got his return on investment in 6 months.
Q7: You recently launched RHC Garden Cafe turning the spare backyard of a residence into a salon. What was your insight for that?
A7: During this covid pandemic families and individuals are still cautious to go out of their subdivisions. By creating and transforming a simple regular family garage they don't have go out of the subdivisions they can make a reservation for exclusive family salon experience or individual appointments only by the hours, each family can have 3 to 4 hours exclusive just for the family, or individual priority list every hour. For the homeowners, their regular garage becomes a business, a garden cafe where customers can order sandwiches, pasta, milk tea or coffee and a take home plants they can buy for plants lovers. There will also be a corner for minor groceries.
********
JOSIAH GO is the course designer of the 55-video Business Model Course available at www.continuum-edu.com, the first in the Philippines and in Asia. He will be conducting a new seminar, Opportunity Seeking when Growth is Difficult on May 5, 2021. Please email info@continuum-edu.com for inquiries.