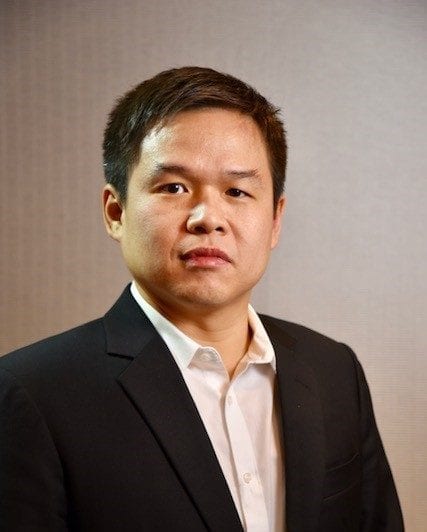 Alvin So is Country Division Head of Bayer Consumer Health since July 2015. Previously, he was Head for South Asia, Bayer Consumer Health as a result of Bayer's purchase of the Merck Consumer Care (MCC) Business last October 2014. In this role he was based in Singapore and led the Consumer Care/OTC division across 9 countries in South Asia namely: Singapore, Malaysia, Vietnam, Thailand, Pakistan, India, Cambodia, Myanmar, and Laos. He shares how he was able to drive a declining business to the fastest growing company in just a year or so.
Q1: You took over a challenging business in 2015 and engineered a successful turnaround. Bayer became the fastest growing over-the-counter (OTC) company in 2016, with sustained double-digit growth in 2017. Can you share with us your key turnaround strategy?
A1: It was mainly about shaping a culture that is aligned with our new vision of becoming a sustainable high performing organization.
When I took over the business, the culture was focused on short term results at any cost, and there was an environment where people would not talk about failure. Even as the business was failing, no one was willing to recognize the challenges we faced. So we were stuck in this downward spiral. To get out, we needed to transform the way we fundamentally approached our business. We walked away from short term and embraced a long term sustainable view. At the same time, I instilled a safe environment where I encouraged the team to talk about mistakes and failures, so we can learn from them. As an example, I made it a mandatory topic in our management meetings to not only celebrate success stories, but also to share failures and what we learned from them, and I placed equal importance to both.
In addition, I implemented new processes which ensured visibility and transparency in how we analyzed the business. In the end, it's Culture and Process which lead to long term sustainable success. It's really not about one person or employee, and people come and go normally, it's about what remains in the company despite changes.
Q2: Culture in many companies is very short term oriented, how did you transform the culture to think long term? What did you start doing? What did you stop doing?
A2: I started by crafting a new vision for Bayer's Consumer Health division in the Philippines My team put together an inspirational vision of what we want to be in the future. We wanted to deliver consistent high performance and we wanted to be recognized as a key contributor to Asia Pacific not only in terms of sales but also in terms of best practice and talent. This was a motivating vision that got everyone excited to begin the journey. Then we took a hard look at our current practices and changed them to match our new vision. And finally, we put in analytics so that our decisions are driven by data, and our performance measured holistically and objectively. I didn't just focus on how much we sold to our customers, but also on real consumption, inventory levels, and profitability, to name a few. So the Consumer Health team was excited to embrace this change, an environment where people talk about mistakes and learn from them together, plus a comprehensive way of measuring business results. These are the reasons why we continue to be successful in terms of driving a culture of high performance and achieving our business objectives.
Q3: What organizational capabilities and business processes are important in a turnaround?
A3: One needs to be resilient and collaborative. When the business is troubled, and you're missing your monthly targets while getting trade returns and write offs due to past decisions, you need to have the resilience to take it all in and still be positive. One cannot fall into despair no matter how bad it is. You also can't do it alone, so engaging and collaborating with your team, even if there is initial resistance (normal in times of crisis and change) is a must. In terms of business processes, there has to be an objective, transparent, and compliant system of measuring results. It cannot be driven by personal opinion, and it cannot be hidden. The entire organization must be aware of the state of the business and how it is performing because everyone has a stake in the business.
Q4: You actually implemented significantly reduced trading terms with your customers to improve business performance. Walk us to the steps on how you to renegotiate for a win-win.
A4: It's about building credibility and partnership with your customers. When I joined Bayer Consumer Health, we were in a situation where we were giving discounts and concessions that were twice as much as our competitors offered, just to get sales. This practice was not sustainable and also difficult to change as customers get used to enjoying generous terms we were giving in the past. So we started by building credibility with our customers. We admitted that what we did in the past was a mistake and that we could no longer continue with those terms. And when we were "tested", we stood firm until our customers saw we were sincere in our position. That built credibility. We then changed the way we measured success. From just sell in to our customers, we focused on supporting our customers to build more demand from their shoppers because that ultimately increases sales. We normalized and measured inventory. In a few instances, we even recommended that our customers do NOT order from us because inventories of our brands were higher than ideal. That's true partnership, and our customers appreciate us all the more for it.
Q5: Your products are priced premium versus the market leader. How do you differentiate your products?
A5: When you compete on price, you're basically a commodity. Our brands are not commodities. At Bayer Consumer Health, we focus on our mission: "Science for a Better Life." And for us that means investing heavily on research and development to create innovative, products and sustain a product pipeline that help consumers live better and healthier lives.
An example would be Berocca. It is the first and currently the only vitamin in an effervescent formulation, scientifically proven to improve mental and physical performance in the market. We are very happy to know that Berocca and our other brands have gained very loyal users. Of course, in the future there may be generic versions of this product, but by then, we would have launched even more innovative products. That's the dynamism of the business we are in — Innovation is key for long term success and sustainability
Q6: One of your products, Saridon, has a successful regional presence in Visayas and Mindanao, pushing other market leading companies to formulate and launch local brands to compete. Tell us about this.
A6: While I cannot speak for other brands, I can share with you how Saridon made waves in Visayas and Mindanao. Right at the start, we were facing intense competition in a highly saturated market. We needed to find new ways to engage our customers so we can break out from traditional industry practices. We rolled out massive grassroots "barangay" to increase brand affinity among our loyal users and strengthen Saridon's equity as a household analgesic.
We partnered with the municipality of Cordova in Cebu to mount a mega-event that coincides with the local, "Dinagat Festival." The reception was overwhelming as we drew a crowd of over a thousand attendees who participated in Saridon games and contests on-site. With that success, we decided to continue doing "barangay" activations in other cities where we make sure that our customers realize — "Maynalang kay nay Saridon!" (Good thing there's Saridon!)