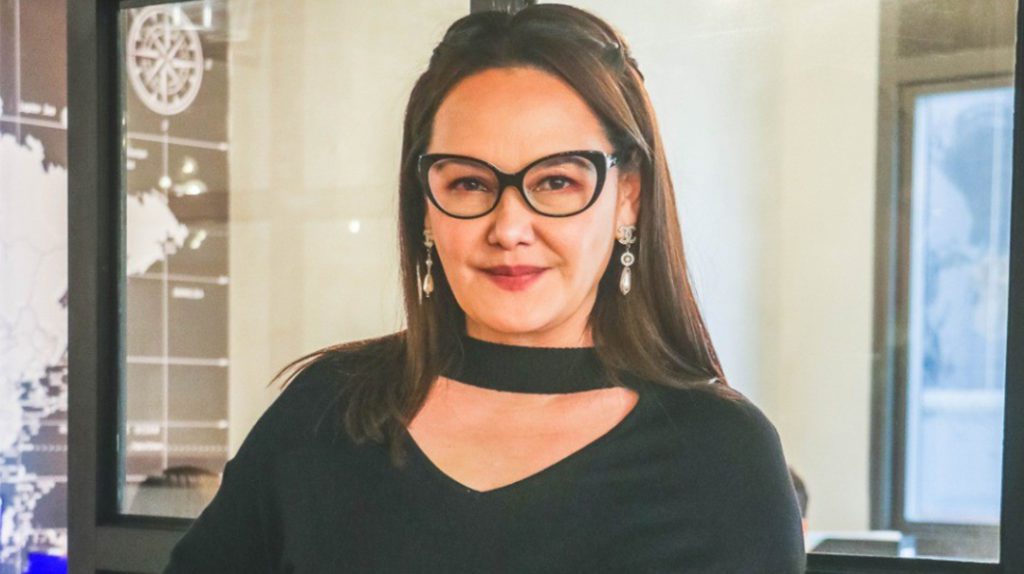 Cris Albert is the President and CEO of iSport Life, the sole distributor and master licensee of the iconic Italian brand FILA in the Philippines. Thanks to her leadership, the brand has continuously stayed up-to-date in its expansion, with new product categories and a growing e-commerce business that has seen it reach the top 10 in the Lifestyle and Sports category in platforms like Shopee, Zalora, and Lazada. She has been recognized as Woman of the Year at the Asia Leaders Awards in 2019 and 2021 woman of substance. Cris is a member of the Young Presidents' Organization (YPO) and a Champion for the YPO's Women Business Network (WBN). In this interview, she shares about directions to thrive post-pandemic.
Q1. What direction did FILA take during the pandemic to survive the crisis?
A1: Cash flow was vital to look into first. I came up with five scenarios with two strategies for the short term. It was imperative to divide the groups into two assemblies, one for survival, the next is transitional.
We imported goods from partners, and our vendor relationship was integral, especially my instruments with the banks. We kept in close touch with everyone.
I also understood China was getting better, and I just had to experiment and imagine a better future and its reconstruction.
Most key people went to work despite Covid as early as May 2020, and I had to lead that by example – especially sales. They are our front liners, and I assume they took that risk for the company.
I believe the extensive thing I've ever done is look into all 500 stores and see the mistakes I made as a leader. I painfully had to close half of our doors but promised our partners we would be back soon.
My organization is very flat. You can imagine how confused and lonely it was for me at that time; I guess my motto was innovating or die. And death was not an option. We developed several lines from PPE, mask it was not profit-generating; however it made us work together.
My board of Advisors from YPO-Gold was crucial; they made me accountable; they are very wise and mature in business ( Basil Ong and Alex Von Behr) was light to me.
To summarize :
Organizational agility was once desirable but is now central to business survival.
Digitalization should not be seen as an acceptable solution to a problem but rather as grounds to change the business model creatively for the better.
Cooperation with previously unlikely partners proffers a more effective means to generate collective new gains.
Q2. Now that FILA has moved past the survival phase of the crisis, what is the organization doing for it not just to survive but thrive in the future?
A2:
I will resign from most of the operational undertakings so that I can brave my vision into reality
Get someone to help me pivot in between managers as owner/ president
Make use of the third party for digital and collaboration. Learn from each other
Don't sacrifice the brand. Always have a good balance.
Introduce relevant lines – establish clear categories that are pertinent examples – Wear Fila @Home, masks slippers, slides, sandals, etc. See opportunities by knowing the blue ocean.
Be excellent in the promotions as the market requires a combination of affordability with a class of wealth in branding
Introduce good opportunities that are new profit-generating streams and partner to share risks.
Be on top of digital E-commerce / understand the constant evolution- do not ever think you know enough.
Put a minimum on store sales when opening that can yield higher profit even with fewer styles and stores.
Align the processes with new strategies in a simplified manner
Get people who are very hungry and bestow opportunities with clarity.
Bricks and Clicks can work harmoniously, but remember the impact of each platform and real estate in the financial statement.
Modify the business model
Q3. What unique value proposition does FILA have that gives the brand an edge over the competition?
A3: Supposing we die – no other company can provide the experience of fashion and sports combined. We segmented the market well. And we serve the needs and wants that are centric on them
We are Iconic, sports and Italian fashion with a very long history and deep heritage
We have the greatest endorser globally – BTS
By knowing our customers, we can serve each community with customized products. Since we own Fila, we have a lengthy license agreement; we can manufacture anything from accessories, apparel, hubs, cafe. We can provide an experience and a lifestyle.
We can create performance products with lower prices
We can combine sports and fashion in our designs on all segments
Q4. What was the best business decision you made during the pandemic, and what positive effects did it have on the organization?
A4: The decision to cut half of the 500 shops was the best and most painful.
*****
Josiah Go is Chairman and Chief Innovation Strategist of Mansmith and Fielders Inc. Learn the 11 building blocks of Fila iSport Life, part of 15 business model interviews with top Filipino executives, in Continuum Academy (www.continuum-edu.com)
*****
See more articles on Organizational Innovation.