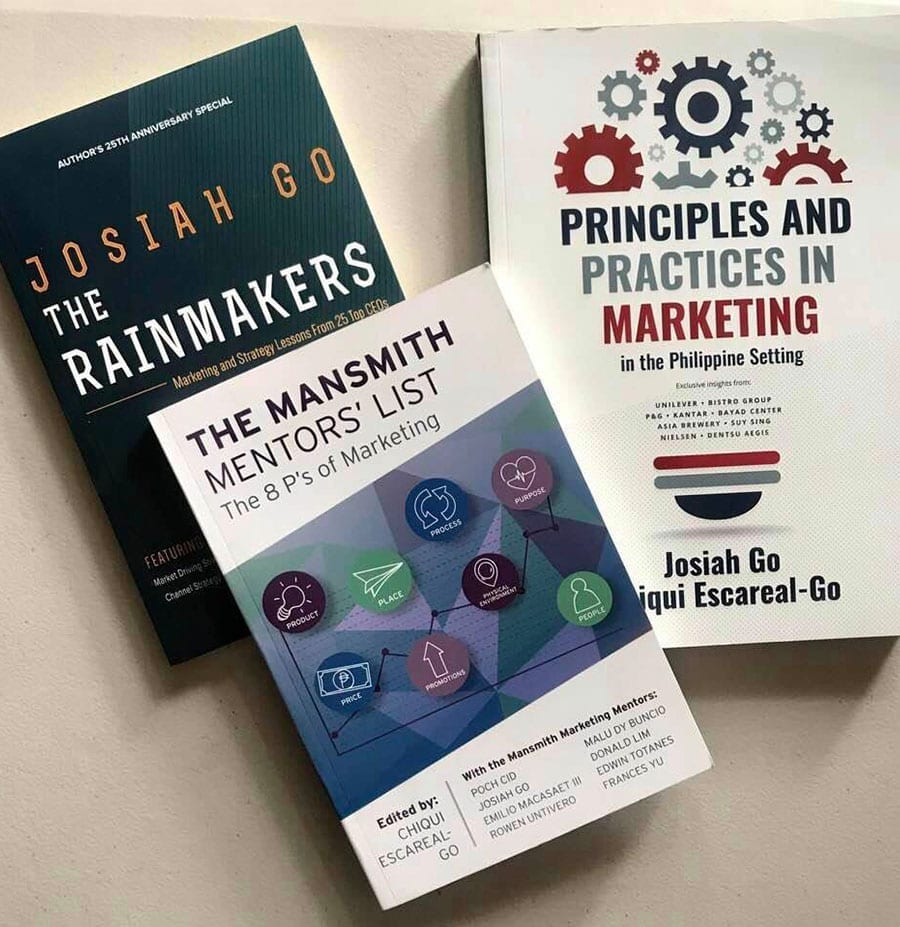 Marketing nudges consumers to consider a purchase consistent with their decision-making process and personal background. This is done through various influences known as the marketing mix. For products, the 4 P's of marketing is short for product, price, place and promotions. For services, an additional 3 P's were added to consider the intangible and experiential nature of services – physical environment, people and process.
Marketing training and consulting firm Mansmith and Fielders, Inc. recently launched a marketing mix book entitled 'The Mansmith Mentors' List: The 8 P's of Marketing', emphasizing the importance of Purpose as the 8th P. With purpose in mind, the traditional marketing mix elements would change. For instance, an enterprise may opt to offer a lower price strategy affordable to the bottom of the pyramid because it is the company's purpose to help the poor. When all network marketing companies are on cash basis, Waters Philippines offers up to 36 months installment to their independent distributors because of their purpose of providing an inclusive business opportunity that can be an equalizer for those without capital to do business. Waters' purpose is to 'Build dreams and change lives'. Day 8 Business Academy for SMEs, on the other hand, offers scholarships to entrepreneurs losing money in their business based on an honesty system. The scholarship can be approved by the program assistant within a minute without need for any documentary evidence to ensure no entrepreneur gets left behind.
Another type of purpose is to save the planet. Messy Bessy launched biodegradable, environmental-friendly cleaning products to help save the planet as well as help the marginalized using the proceeds of their sales. Yet another type is the Go Negosyo Movement started by RFM President Joey Concepcion and his team, where big companies and successful individuals pay it forward by mentoring aspiring and struggling entrepreneurs to help them become part of the supply chain of big companies.
Much has been criticized about the profit maximizing motive of the marketing mix. Sophisticated companies even use sensitivity studies in market research to create an optimum level of profit maximization. Purpose creates a humane side in business. It converts human beings to being human. But purpose, to the non-believers, also creates economic sense as helping the marginalized and the bottom of the pyramid also helps companies by way of positive brand association, and a higher level of emotional engagement.
(Photo credit: Milona Barraca)
(The Mansmith Mentors' List: The 8 P's of Marketing is available at all National Book Store and Power Book branches)