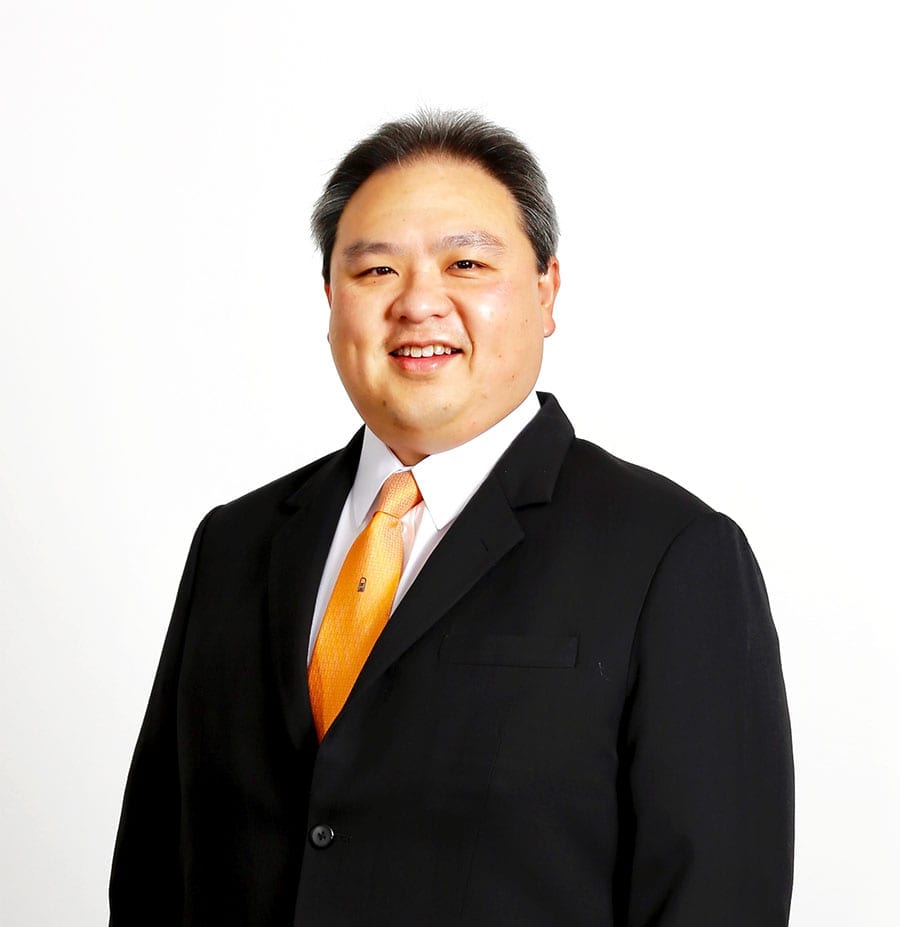 Extraordinary Enclaves, a member of Joy-Nostalg Group, is developing a 30-Hectare Socialized Housing project in Naic, Cavite. Such a large undertaking requires meticulous planning to ensure a successful implementation. Joy-Nostalg Group CEO Jack Ng, Jr. shares how important execution is after formulating strategies.
Q1: The government requires 20% of property developers' sales to come from socialized housing. Your Extraordinary Enclaves is doing 50%, with the other half going mostly to your mid-range brand Elanvital Enclaves. Why the greater focus on socialized housing?
A: I have taken interest in Architecture and Development when I was about 13 years old, being inspired by and experiencing my father's low-cost housing development then in Novaliches. With age and deeper insights of the housing industry and it's 5M backlog, my interest for Social Housing matured, evolving into a personal mission. Values from my parents and our immigrant heritage, including those from my teachers, and values from Xavier School and UP Arki have molded and driven my passion to address the desperate housing need with the vast significant from the low-income segment of our society. Thus, I have missioned our company to develop as much Social and Economic Housing as we can to help others have their own homes.
Q2: You require buyers of your Socialized Housing to attend a half-day seminar before selling to them, but some 50% of the attendees postponed their purchase after the seminar. What do you tell them and why?
A: The purpose of our seminar, conducted by our Joy-Nostalg Foundation and entitled "Home Empowerment Learning Program", is to help all our would-be home-buyers to be sure and serious in committing long-term for their family and home investment. When they purchase a house unit and take a loan from HDMF PagIBIG, they can have as long as a 30-year amortization. Thus, we tell our customers that they cannot be excited for just 30 days; they need to be excited for 30 years!
We teach and counsel subjects beyond the benefits of having their own home and elaborate on their obligations and responsibilities. We emphasize their need for conscious savings, a disciplined family budget, work perseverance and professionalism for income stability, and most of all, we advocate a deep love and commitment for family and God. Eventually, we require them to be make an informed and intentional decision with their home investment; and we openly advise them to better postpone their intent if they are not prepared. We would rather view their success as not necessarily having a house but having peace and a "home" within the family as a whole.
Q3: Your system puts the property in the buyer's name immediately while still under installment payment, versus many developers who transfer ownership to the client only until the unit is fully paid several decades after. Why is your approach a better win-win situation?
A: We opted for the more stringent mortgage-sale program of HDMF PagIBIG than the contract-sale program for the purpose of having the titles to the name of our homebuyers. Transferring our title to our homebuyers makes them bona-fide homeowners and significantly elevates their personal and familial sense of dignity. In turn, this greater dignity empowers them with greater confidence to aspire for a better future as a family (such as kids studying, parents working productively), further valuing each other and their home much more. This should translate to responsible homeownership and loan repayments to PagIBIG.
This is a win-win for both our homebuyers as they fully own their homes with ease, as well as for HDMF PagIBIG as the PagIBIG Fund grows healthier to allow for more housing loans to others. Moreover, it's the restoration and elevation of their dignity that is truly satisfying for us, including the wealth creation they gain from our model.
Q4: You assembled 15 SME contractors, shortlisted from 70 applicants, to build a common Socialized Housing. What are your criteria for shortlisting them? How do you make them committed to your vision?
A: The criteria for being our accredited contractor are quite ordinary and similar I suppose to any development company. They should have the technical competence, the manpower resource, the financial resource, and more importantly the passion and the leadership for their enterprise. We definitely prioritize those that would join us beyond the business rationale and sincerely share our housing mission. To keep our contractors committed to our vision requires an approach beyond the contractor-client relationship. We assure them of a constant stream of contracts to sustain their operations and improve their productivity and profits, including the employability of their workforce. We regularly collaborate with them in jointly improving our methodologies and processes to lessen costly delays and defects. We celebrate our construction accomplishments together, emphasizing their equal contribution to housing the homeless. And with them being of SMEs, they very much appreciate how we collectively help the "small guy" have his own home, wealth and dignity, just like them.
Q5: Your Socialized Housing is priced exactly at the P450,000 government limit. Many so-called socialized housings are priced over P450,000. How do you ensure you have lower costs while maintaining a standard of quality?
A: Its all…Efficiency, Efficiency, Efficiency. We constantly challenge the norm in all aspects of the business model from design to development, from methodologies to management, from operations to organization, to extract productivity that allows for lowered cost and increased quality and value. I must disclose immediately too that margins are not as high compared to most property projects, but nonetheless, we are comfortable where we are. Yet more importantly, we define ourselves as a Social Business and strive to nurture a culture of compassion and mission that embolden us to work harder and work differently for the best interest of our fellow hardworking Filipino working masses.