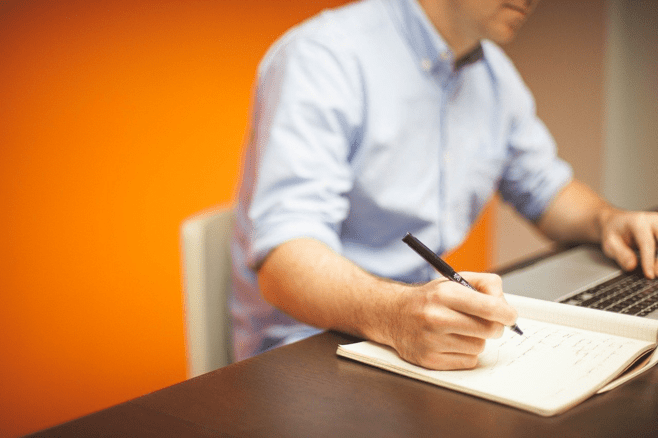 P168 only for a limited time
9 videos and 13 reflection exercises
Most entrepreneurs are suffering because of Covid and the ECQ. The lack of revenues but ongoing costs will force them to make choices before cash run dry. I have created an online seminar to help entrepreneurs make deliberate choices, not impulsive ones.
The content of this seminar is based on my own successful recovery stories during different crises (my company grew during the 1997 Asian Financial Crisis and the 2008 World Financial Crisis), mentoring thousands of entrepreneurs since the mid 2000s, among other sources. I did a deep dive comparing successful and unsuccessful entrepreneurs, the results are presented as frameworks to easily allow participants to evaluate and learn from what went right and what went wrong.
My intent is to help entrepreneurs in their sense-making during high-stress times and lessen their uncertainty. I invite all entrepreneurs to spend two hours of their chosen time to learn in their own time at their own space.
Below is the full course outline that I have developed. Enrollment is now open via www.continuum-edu.com.
Entrepreneurship in the New Normal: Growing from Failures
By Josiah Go
Benefit to the Participants
Identify what went right versus what went wrong in their business (Hint: Can't blame all to Covid)
How to recover from a crisis
Options before quitting entrepreneurship (Hint: Entails humility)
Key Topics to cover:
My personal entrepreneurial journey

13 things you will also experience

5 different economic slowdown years I witnessed since 1983 (and why I almost always did well during economic slowdown years)

Secret sauce: My 16 recovery strategies in 4 clusters

My business continuity now

Reflections on other times I did not do wellSome nights are better than others: How to
Understanding The 4 Gates of Entrepreneurship (and why entrepreneurs should know the 4th gate before deciding to close their business!)

Evaluate your performance as an entrepreneur
4 KRAs of entrepreneurs
7 competencies of entrepreneurs
4 ideal leadership values of entrepreneurs
4 capacities of entrepreneurs
4 areas of negligence of entrepreneurs

3 x 4 Matrix to Evaluate Your Strengths and Weaknesses as an Entrepreneur
Preparation

4 tasks of an entrepreneur
How to make money and what does it take

What is your funding strategy?

10 cash flow options before quitting

Mentoring

Benefits of great partners
4 types of mentors

Business model

The pivoting of an ice cream business model
The pivoting of a reward automation business model
The law of double jeopardy

Do you have the right to win?

PESTLE trends during and after Covid

Marketing

Having an innovative mindset
Mansmith Innovation on demand
Market-Driving Strategy

Automation innovation case
Food innovation case

How to write a positioning statement
Warning: There is NO direct link between marketing mix and buyer's decision!

Execution

A peak at value chain
Apparel company case
The forest and the tree
3 things you need to acquire as management skills

Self-Leadership

My 5 failures (and it's a partial list)
Why you need to recover
5 ways to moving forward
Emergency response is not the same as business continuity planning
An ingredient we discovered about resilience
5 skills of master strategists
Course Investment
P5,000 per head

Covid affected companies pay P1688 per headSpecial Heal-as-One offer P168 until May 31, 2020, no conditions (less 97%)