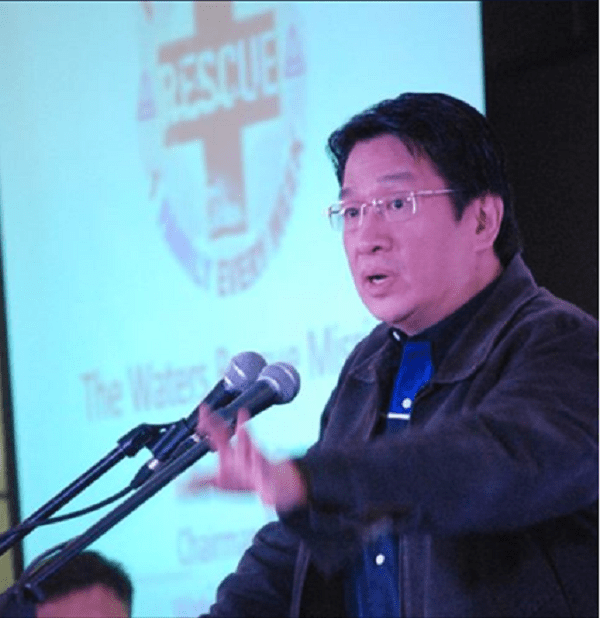 What has really changed in selling and sales management?
Attributed to how the dynamic process of selling evolved through the years, Sensei Business Academy (A division of Mansmith and Fielders) recently launched its 1st ever Sales Conference, with the theme "Close that Sale and Open Profitable Relationships".
(Standing from left to right: Mansmith Partner Emilio Macasaet III, Mansmith Group Chairman Josiah Go and Mansmith CEO Chiqui Escareal-Go). Seated from left to right: Milona Barraca, Ronnie Traballo, Howell Cu, Ian Santos and Ted Estacio)
The full house conference showcased five of Sensei's resource speakers who shared what they have mastered from their years of practice in the field of sales—how they went extra mile to understand customers, satisfy them and provide extra value for mutually-beneficial relationships.
Finance guru Ted Estacio spoke about "How Finance Helps Drive Sales and Marketing". He shared two important financial metrics which are useful in making sales and marketing decisions —Customer Contribution Margin and Customer Lifetime Value. He emphasized the need to pay attention not just on customer loyalty but also to customer profitability.
Distribution expert Howell Cu -who heads the 700-man CSGT Distribution Group- shared how to "Identify Distribution Channels for Business Stability" using Channel Service Attributes (CSA). He talked about his recent entry as a newspaper distributor who used bakery as his new channel, which made him one of the biggest (if not the biggest) distributors of Inquirer, Philippines' leading broadsheet.
Trade marketing expert Milona Barraca discussed how to "Decode Shopper Behavior to Drive Traffic and Gain Customer Loyalty". She enumerated qualitative and quantitative tools which reveal the rationale behind purchasing decisions. She shared a case of a retail chain which made it convenient for their wholesaling clients to resell their products after finding out that this segment is a key player in driving their sales.
Key account expert Ian Santos, who once led key account in Russia and is now Sales Director of Glaxo SmithKline Philippines, gave an exercise on the importance of networking and having good first impression. His 3Cs framework on "Creating Stronger Connections with Key Accounts" revolves around three interconnected variables — Connect (Trust + Like as part of one's personal branding), Contextualize (value or solutions needed by customers) and Collaborate (end to end partnership not just mere supplying).
Business-to-Business expert Ronnie Traballo who heads Cypress Bomanite, the leading global brand of decorative concrete flooring licensed from USA, showed his concept of Customer Satisfaction Pyramid. His model is divided into 3 stages: from Reliability, to Responsiveness and finally, Delighting the Customers. He emphasized about value creation from customers' perspective which summed up his talk on "Beyond Sales Presentation: Keeping the Sale and the Customers".
Mansmith Partner & Chief Distribution Strategist Emilio "Bong" Macasaet III served as the session chairman of the conference. Armed with his credibility as bestselling author of two sales books (one on distribution management and another on key account management), he shared how the traditional selling has shifted to collaboration between companies and their key customers, leading towards business development. He wrapped up with a framework showing that customer value (acquisition, retention and margin) directly impacts the firm's value.
(Relevant, affordable and quality training programs are offered by Sensei. Aside from Sales, it also provides seminars on Marketing, Finance, HR and Business Law. Follow their Facebook page for quick updates and visit www.senseiacademy.net for schedule)