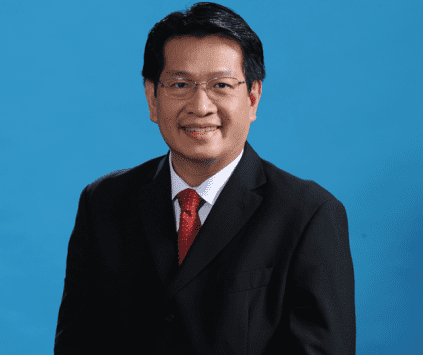 A step to creating customer bonding strategy is to ensure your target market knows you (brand awareness) and recognizes you for the right reason (brand association).  Without awareness, trial and repeat purchase which are the two types of sales, won't happen. The Philippines was hit by Yolanda, the world's biggest typhoon to date, on November 8, 2013. No less than 6,000 people have died with many still unaccounted for or still can't be identified. Billionaire taipans like Henry Sy (SM group) and Lucio Tan (Asia Brewery Group) committed P100 million each to help victims.  Different groups and individuals raised funds, distributed relief goods and provided medical care.  Definitely, their help will make a difference in how people perceive them and their companies.
The Buddhist group Tzu Chi, banking on their experience in other countries, launched their innovative "Cash for Work"program where tens of thousands of survivors were paid daily to clean up their surroundings instead of making them dependent on dole-outs. The money pumped also helped revive the local economy with the citizens empowered to buy food, clothing and materials for shelter.  Other Buddhist groups, like Foguangshan and Buddha's Light International donated US$100,000, and gave relief goods and medical care for the victims 7-Eleven Philippines sent 50 tons of relief goods and food in the first few days via private airlifts, with 7-Eleven Japan donating US$ 1 million which was turned over to Habitat for housing needs of the survivors.  Beyond the good intentions, one realizes that henceforth, it would be difficult for any local government to block the entry of stores like 7-Eleven in their locality given their involvement during calamities. Sanofi  was able to get  a donation of €million from their global headquarters in France with another €100,000 raised from employees all over the world as part of their global solidarity. Hyundai donated P25 million via their foundation while Hyundai Korea gave US$300,000 to the Philippine Red Cross.  Glaxo SmithKline adopted Barangay Balobo in Albuera, Leyte and sponsored the rebuilding of roofs for 476 families and 20 boats for their fishermen, on top of more than P60 million worth of medicines and relief goods.
Globe Telecom launched an integrated relief and rehabilitation program called Bangon Pinoy starting with free calls, charging stations, medical assistance and temporary shelters to strategic programs like setting up schools and building homes in the hardest hit areas of Eastern Visayas.
The Indian Chamber of Commerce helped in fishing boat repairs, among other things, while Day 8 Business Academy supported the Adopt-a-Barangay campaign as well as Adopt-a-Fisherman campaign organized by the Yellow Boat Foundation.  The group headed by Cebu's Edmun Liu (Basic Graphics) & Jay Aldeguer (Islands Souvenir) ably led Gawad Kalinga's Roof for Relief efforts to provide 5,000 roof tops for affected families. LH Paragon Group (parent of Penshoppe, Matimco, LH Prime Medical etc) delivered power generators and fire trucks to three barangays to power and deliver indispensable water supply.  Oakwood Business Park in Cebu allowed free use of three buildings covering over one hectare in space as the regional logistics hub of three major NGOs.
 Many companies rallied for cash and used clothing, for example, manyMeralco employees even donated the equivalent of their 1-day leave each as part of their support.  Many restaurants donated a day, a week or even a month's proceeds of particular product sales to charities.
Some schools were extremely lenient and encouraged victims to enroll in their schools even if they lost their transcripts or school records. Budget for Corporate Social Responsibility (CSR) is increasingly becoming indispensable. It is no longer something discretionary; companies can't be seen to be indifferent in times of need. Its importance can be seen in the fact that additional budget are sourced from other functional departments as a direct order from top management-Coke beefed up their CSR budget from their advertising department by cutting short their promo and donated their entire advertising budget worth hundreds of millions of pesos (starting Nov 18 and December 2013).
Other companies rechanneled their Christmas party budget from HR in favor of Yolanda survivors, with full support from employees. Efforts for recovery and rehabilitation will continue in 2014. Eventually, while brand awareness needs specific brand association, advocacy makes up the 3rd A, by helping shape the brand association in a positive light managing brand as a strategic asset.  Who said CSR is a mere expense?
(Thanks to BusinessWorld for featuring this article)