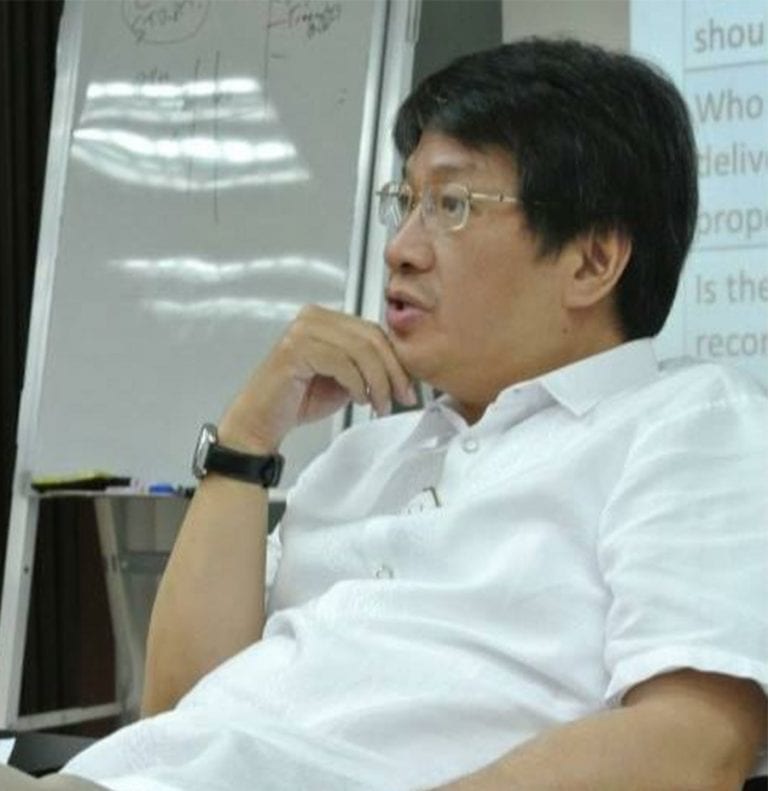 I saw an announcement of Unilever Philippines allocating P1 billion as cash flow relief for vulnerable customers, plus early payment for financially-constrained small suppliers. Here is one company who understands and empathizes with small entrepreneurs, even anticipating their needs, and creating more certainty for the micro, small and medium enterprises (MSMEs) during these trying times. I, for one, would buy more of Unilever's products knowing this company cares. They are into food (Best Foods, Knorr, Lady's Choice, Selecta), home care (Breeze, Cif, Comfort, Domex, Sunlight, Surf, Unilever Professional) and personal care (Axe, Block & White, Clear, Close Up, Cream Silk, Dove, Eskinol, Love Beauty and Planet, Master, Pepsodent, Pond's, Rexona, Toni&Guy, Tresemme, Vaseline)- mostly essentials for everyday living.
During the lock down period of corona virus, some of the MSMEs continued to operate, particularly those supplying essential products, but many are not as lucky. The affected MSMEs are like people who are sick – – some have colds resting in their homes, others requiring care in a hospital room, and still others needing life support in the intensive care unit (ICU) — the equivalent of levels 1, 2 and 3 in terms of business difficulty. If in the past, they suffered from double jeopardy (which means the combination of lower price and higher cost leading to lower margin), the same double jeopardy situation is far worst now, with the combination of no or low revenue and cost that is continuing, leading to clear business losses that will seriously impair cashflow.
After the lock down period, many MSMEs will reopen their business, hoping to normalize revenue and control their cost, but a tight or limited cashflow will prevent them from continuing. This may result to retrenchment for the more vulnerable. Self-preservation is normal but employment needs to be sustained as much as possible.
Here are 10 ways big companies can help small business cushion the impact of corona virus in their business.
1. Do not cancel any pending orders. Think about it, MSMEs may be deciding on retaining or 
retrenching an employee, cancelling a pending order at this point while perhaps not having a big effect to big companies, will impact MSMEs in a big way.
2. Pay earlier. The cash flow of MSMEs ranges from only a few days to a few weeks, with the more 
established ones probably having longer cash flow for a couple of months. Paying them early gives them a lifeline at this point.
3. Pay in advance. Why not make a deposit payment, especially to suppliers who have been supplying you for quite a while. If not the whole amount, at least a substantial amount so they can start procurement effort.
4. Extend terms as a supplier. If you have bargaining power to demand cash terms, but allow financially-constrained small regular customers interim short credit terms, they will remember your kindness.
5. Include more SMEs in your supply chain. Many companies have problems with their supply chain during the corona crisis resulting to out of stocks. Perhaps, they overconcentrated on a few dominant suppliers who can give lowest price and best terms, but what is the use of lowest price and best terms if there is nothing to supply. An alternative is supplier development, mentoring potential suppliers to improve their companies to be part of their supply chain, a shared value creation and the big company as a force for good.
6. Buy GCs for future use. Depending on the products or services, big companies can buy gift certificates (GCs) as an incentive to those who worked extra hard during the corona virus. They can use the GCs once lockdown is over. The Spa (in various malls) and Al Amirah Moroccan Bath and Massage (in Quezon City) offer this. 
7. Grant – Facebook is offering some 30,000 small companies worldwide a total of US$100 million  advertising grant to help these small businesses impacted by corona virus stand on their feet again.
8. Financial institutions. Many banks and insurance companies have extended payment lead times ranging from 30 to 90 days without additional interest or penalty imposed. They understand their clients have been affected with cash inflow, hence, providing a breathing room in cashflow management.
9. Real estate. Big malls have supported the call of Department of Trade and Industry (DTI) not to charge rent to affected tenants while the malls are closed.  Deferment of rent being paid by MSMEs for 30 days has recently been announced.  We hope the building owners of MSMEs not located in malls will also show compassion by not charging rent to their tenants who could not operate during the lockdown. One other thing, if a tenant needs to give up an office space, we hope building owners will understand public opinion won't be on the side if they profit from the misery of affected tenants by making these tenants forfeit their deposit.
10. Order meals from small businesses. Big businesses always have meetings that sometimes extend over lunch time. If meals need to be ordered, they may want to order from different small food entrepreneurs in order to keep them going.
Do you have other suggestions how big companies can help small companies? Please drop me a note.