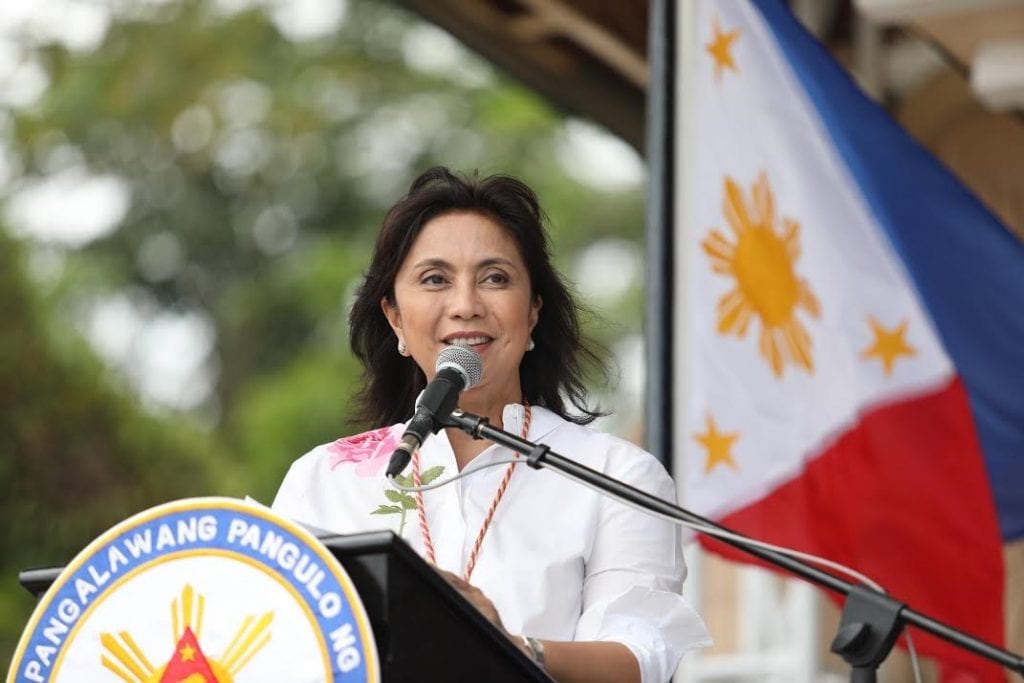 Leni Robredo is the duly elected vice president of the Philippines. She won over her closest rival, Senator Bong Bong Marcos, with a slim gain of less than one percent of total votes while the number of her votes was over 4.4 million more than that of her presidential running mate, former Secretary Mar Roxas. Whoever had chosen Leni Robredo must have faith and the wisdom that she will be triumphant despite the odds.
8 Odds to a Phenomenal Rise:
Leni Robredo was not a top LIberal Party (LP) official; she was untested as a national leader, being a neophyte congresswoman of three years representing her province of Camarines Sur. She was the lowest ranked government official among all vice presidential candidates; she had low awareness and preference rating a year before the election, even lower than that of Senator Sonny Trillanes.
Leni Robredo did not have the personal financial resources of rival Senator Marcos and is used to sleeping in a bus while returning to her home province versus the latter's use of private plane. She was not the only Bicolano who ran for vice president with Senator Chiz Escudero as the frontrunner no less at the start of the elections. She won her first congressional seat only in 2013 as a compromise candidate and then, under the shadow of her husband, popular Naga Mayor turned DILG Secretary Jesse Robredo, who died in an unexpected plane crash in 2012. She was not even the first choice of running mate Mar Roxas. Senator Grace Poe was, the neophyte senator who topped the 2013 senate elections decided to ran and compete with Sec. Mar Roxas herself. Senator Grace Poe did not accept to be mere vice president but came as overall number three after Mayor Duterte and Sec. Roxas in the final tally. Senator Poe's loss was Congresswoman Robredo's gain, from one percent preference rating a year before the elections to one beat away from the presidency.
9 Validity of Choice:
Leni Robredo was the only woman among six vice presidential candidates. A widow, she became a mother figure to many as her three daughters who helped in the campaign reminded everyone about sharing their hands-on mom with her constituents. As a lawyer, she has chosen and has become a veteran of public service defending the women, the poor and the marginalized as a public attorney. Humble and simple, she takes the bus and makes no fuzz about it. Amiable, you just know she has no bad bone in her body. She has no political dynasty issue against her as she turned down efforts for her to succeed her husband as Naga city Mayor twice. The only election she agreed to was as a last-minute compromise candidate for congresswoman but this was already after the demise of her husband. Campaigning on a shoestring budget, she was able to beat former professor and columnist Nelly Villafuerte from a political heavyweight family in Bicol, showing good work ethics as she did more effort to counter lack of resources against Villafuerte. As publicly elected official, she has no corruption charges not inconsistent with administration's theme of Daan Matuwid (straight path).
12 Breaks of the Game:
The choice of Leni Robredo was like some actors turning down roles only to discover their replacement won major awards in Oscar. 47-year old Grace Poe wanted to be president not vice president as she scored well in pre-elections survey. Leni was the dark horse replacement for vice president. It was her destiny. Consider the following: Fellow Bicolano, Senator Chiz Escudero's campaign collapsed from being a front runner at the start at 30% preference to only 10.5% of votes losing 2/3 of his original supporters and dropping to fourth place among vice presidential candidates.
Senator Alan Cayetano blasted Senator Marcos on his family's ill-gotten wealth during their first televised debate sanctioned by Comelec. Senator Marcos was a no-show in the second televised debate where Senator Sonny Trillanes wondered aloud what Marcos actually accomplished while being a senator. Some sectors afraid of a Marcos comeback went all-out to support Leni when the rating of Senator Marcos went up. Meantime, anti-Martial Law video went viral in social media while others accused Senator Marcos of initiating revisionist history of his father as former president of the Philippines and preaching only the good side of Martial Law.
Another break was when Mayor Duterte launched heavy TV ads (in fact, he was the top TV spender for April 2016) reinforcing the request to his followers to vote for Senator Cayetano as his official running mate, this reduced a potential Duterte-Marcos tandem being floated by some Marcos supporters. A week before the May 9, 2016 elections, advertisements showing a Grace Poe – Leni Robredo tandem unexpectedly came out. Many pro Duterte supporters voted for Leni Robredo for balance — Duterte with a no-nonsense father figure while Robredo as caring mother figure.
The 1,376,067 registered overseas Filipino workers who favored Senator Marcos in 49 out of 59 Philippine posts had actually low commitment as evidenced with low turnout of voters at 31% vs. 81% nationally, this despite given a one-month voting duration. The turnout was already higher than the 26% turnout of the 2010 elections, perhaps reflecting some improvement of the 'last two minutes' mentality of Filipinos. While the LP machinery and advertising resources did not work effectively for Mar Roxas vs. Mayor Duterte, it helped Leni Robredo as she was not subjected as much to the same referendum as Mar Roxas for President Aquino's shortcomings of having no inclusive growth. Finally, the Ilocos bailiwick of Senator Marcos gave Leni 14.4 % of their votes equivalent to 297,974 votes. While relatively small in number of voters, it was enough to give Leni her final voting edge of 263,473 votes.
These good breaks offset having Bicolano votes split between her and province mate Chiz Escudero as well as the endorsement of Iglesia Ni Cristo, where one-fourth of its members, some said to belonged to the INC Thinking Voters, did not follow the bloc voting instruction or decided not to vote at all, indicating a pattern of increasing resistance of a segment of its members to follow matters about elections preferring their leaders to allow them to trust their own conscience.
Personal Brand:
Unlike the communication effort of Mar Roxas, the social media effort of Leni Robredo was started earlier and much more focus, after all, Leni was a dark horse candidate. She visited some 85% of major cities and provinces, the most by any national candidate in back breaking schedules. Her previous congressional campaign as an underdog neophyte prepared her for this kind of grueling effort.
Debates among vice presidents showed Leni Robredowas not just calm and knowledgeable but willing to correct Senator Marcos for sharing the wrong information. It also convinced many that she is much more than just a beautiful widow taking the bus as her main credential, she has brains and guts too! Nevertheless, Leni's smiling face, sincerity and being amiable helped made people trust her faster, helping her with high conversion rate.
During the Go Negosyo VP debate in March 2016, and again in separate Q&A for my blog and Entrepreneur magazine, I asked her about her differentiation and she mentioned it was her having no ambition for the presidency as she was committed to working and defending the poor and the marginalized, this became her brand of leadership distinct from other traditional political candidates. She added 'Understanding the struggles that ordinary Filipinos go through on a daily basis is something that cannot be studied; it is something that only those who have truly shared in their causes can understand'.
12 Commonalities with President Duterte:
Like President Duterte, Vice President Leni Robredo is a provincial lawyer with simple lifestyle working as a local government official, caring for the poor and the marginalized and protective of women's rights. She was hesitant to run for the highest government position in the land, but was sensitive to public opinion, eventually relying on volunteerism than big budget to serve for the first time in national politics hoping to have inclusive growth to those left behind. Many people did not believe in her ability to win initially. Mister Duterte may have observed a younger and softer version of himself, no wonder President Duterte had a change of heart after meeting her personally. She was offered to be Housing Secretary and member of his Cabinet a few days after they met, even if it was shortlived.
So far she has been blessed with winning two out of two elections as an underdog, each a big leap from her previous responsibility. In the vice presidential debate, Leni Robredo reminded everyone that the last man standing will be a woman. Indeed, she remains standing despite efforts from some camps to create public doubt about her election, she is not just used to it; she thrives when odds are against her. Leni Robredo's brand now stands as making the impossible possible, she has become an inspiration and has become a symbol of hope for the hopeless and the helpless, having dedicated her office to Angat Buhay partnerships against poverty projects as vice president, highlighting poverty as a larger war to be fought in the Philippines, pinpointing and solving the root cause of society's ills.