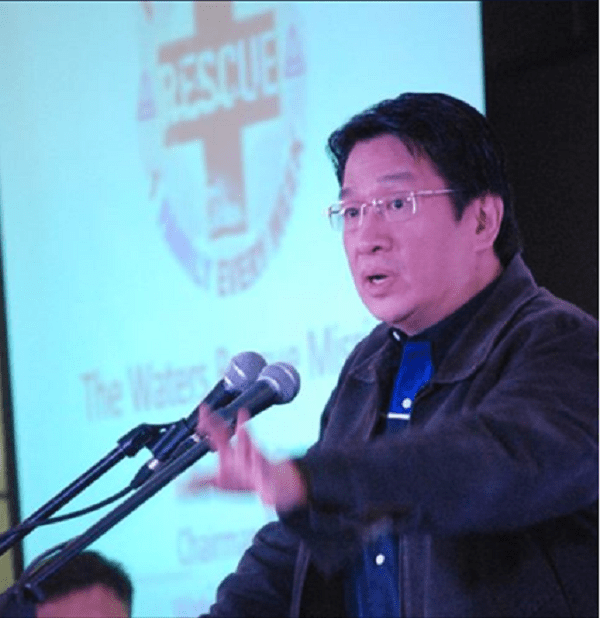 Vitarich was supplying dressed chicken to the fast food industry when they launched Texas Chicken Restaurant. The latter has since closed in the Philippines.
Lamoiyan owner Cecilio Pedro's previous company was a supplier of aluminum toothpaste tube to the likes of Unilever and Colgate when Happee Toothpaste was eventually launched at a much lower price point.
Mega Sardines was launched while they were supplying sardines to key canned sardines manufacturers. Today, with its fished-and-canned same day freshness and being a pioneer in pull top cans, it is now a leading brand, selling more than some of the manufacturers they used to supply to.
Bounty Fresh was the supplier of dressed chicken to charcoal-grilled chicken kiosk chains like Andok's Manok when they launched Chooks-To-Go rotisserie chicken. Today, Chooks-To-Go is the undisputed leading brand of cooked chicken with more outlets than all other branded chicken kiosk chains combined. They also launched a second brand, Uling Roasters, offering charcoal-grilled inasal chicken.
Internationally, Intel gave special low, low prices to IBM as a support to their personal computer (PC) launch in exchange for the 'Intel Inside' label to be prominently carried in their laptop packaging and advertising. Subsequently, Intel encouraged other brands as well as unbranded PC manufacturers to use the same 'Intel Inside' mark to create greater consumer confidence leading to greater sales and market shares.
On being favored
There are many risks involved in suppliers becoming competitors, foremost of which is getting the ire of the customers and losing a supply contract altogether. But what will make suppliers decide to compete with their customers or at the very least support the competitors of their customers? The answer has something to do with their customers not being preferred ones.
There is so much buzz about being the preferred supplier, brand, retailer, or destination, but being a preferred customer is practically few in existence, hence, suppliers tend to be choosy as to who to provide innovation and new products first.
Remember, suppliers have a cost advantage and understand the specifications needed to create a functional value proposition in the industry where they revolve. They can either encourage others to enter the market, shift support to others already in the market or enter the market themselves.
15 Supplier Threats Every Customer Must Know
The following is a list of 15 considerations, which customers must keep in mind in showing value to their key suppliers, building a partnership with them and keeping them from being competitors or their allies:
1. Suppliers do not make enough profit because manufacturers keep squeezing them to gain more profit instead of profiting from more sales of their products. Or worse, the demand for lower cost comes with demand for higher quality simultaneously.
2. The legitimate concern of suppliers like being paid promptly and in full has fallen on deaf ears; goodwill of the customers is lost as they fail to treat suppliers with respect as partners.
3. Relationship between manufacturers and suppliers are weak or suppliers feel like hostages in the relationship. This is especially true when suppliers encounter high bargaining power of hard-nose, cost-based customers.
4. Suppliers need to persist to make their employees survive.
5. Suppliers have increasingly been delivering not just one part but a greater part of the manufacturer's whole product.
6. Suppliers see unoccupied market segments ignored by customers and create a competitive edge in product features or pricing with customers not interested in any strategic partnership.
7. The cost of entry of new products of existing suppliers has become increasingly prohibitive in such levels that alternatives need to be considered.
8. The vision of the owners or new owners from the supplier side is to have an integrated operation.
9. Suppliers are uncertain of their future as manufacturers keep changing suppliers.
10. Suppliers will need to take action when their services have been terminated or when they have unused capacity.
11. Relationships with customers are important and so any dishonest and critical pieces of information that have not been communicated promptly to the suppliers will cause rifts.
12. Customers must be aware when there is no intellectual property right as barrier to entry.
13. There is unequal balance of power when suppliers have access to a major channel of distribution of the customers.
14. The previous point is also true when suppliers have monopoly or near monopoly of supply.
15. There is instability at all points when the manufacturer's brands are weak.
Manufacturers need to evaluate their supplier strategy and net out the effect of potential new competitors when considering any expansion effort. The next time a customer wants to squeeze their suppliers, they may want to use this list of 15 considerations and assess if it is better to create a partnership than risk converting a supplier to a future competitor or losing a key supplier to a key competitor.
(Josiah Go is the Chairman of marketing training and advocacy firm Mansmith and Fielders, Inc. Follow his blog www.josiahgo.com.