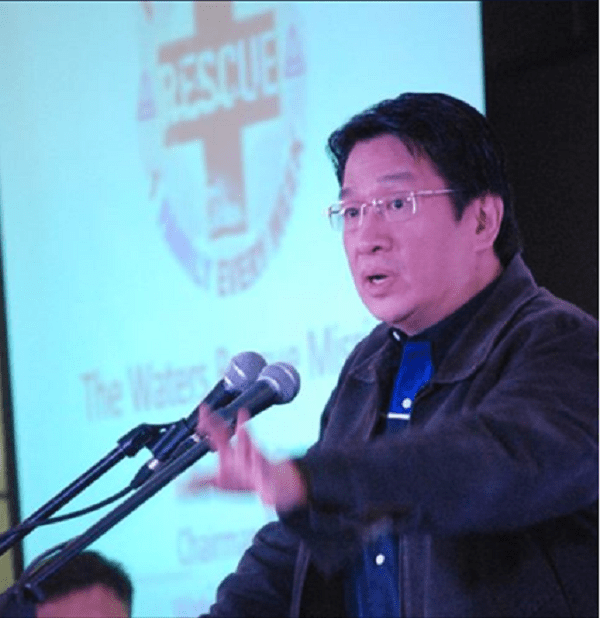 (Excerpt from the book "Entrepreneurship: Starting An Enterprise, Having An Innovation Mindset" by Josiah Go and Chiqui Escareal-Go. Book is officially endorsed by Department of Trade and Industry (DTI) and Go Negosyo and available in all branches of National Book Store and Power Books)
From an investment perspective, entrepreneurs must have integrity as part of their personal branding – – a term used to describe the image of one's self in the public's mind from previous choices made that will affect the future level of personal influence, which is part of self-awareness and self-mastery. Like product branding, personal branding creates good or bad brand association based on specific attributes associated with a person.
Having good personal branding will be advantageous as the entrepreneur becomes investable. The Chinese call this "shin diong" (creditworthy). Each success adds, "shin diong" to their personal branding, each wrong move removes "shin diong" from their personal branding.
Before raising funds and as part of your authenticity, ensure that your personal branding must be credit-worthy and funding-worthy. If the entrepreneur has previous loans that were not paid or not paid promptly, if the entrepreneur didn't pay suppliers promptly and fully without even negotiating with them, if the entrepreneur issued bouncing checks and found nothing wrong with continuing these practices, then raising funds would be difficult. By then, banks and financial institutions would have permanent records of their bounced checks and may have closed their checking account, or word may have gotten around of their non-payment habits as well as their lack of integrity. Consider also some of the bad practices of business partners below where word can go around quickly so these must be avoided.
Integrity issue

Collection deposited to own account instead of company account
Transferring funds from company to personal bank account
Charging personal expenses to the company
Padding expenses
Getting personal commission from company's deals
Intellectual property of the company registered in own name instead of company name while using company funds
Borrowing or using lots of money without board approval
Creating bogus board resolutions

Planning issue

No alignment on where to take the business to the next level
No alignment on how and when to take corrective action
No financial plan for massive expansion
Propensity to take unnecessary "short cuts"

Priority issue

Lack of accountability, acting like they work only for themselves and not considering other partners
Not spending enough time in a partnership business while using company resources to build own image publicly
Mismanaging internal operations – confusing publicity with good management skills
Valuing loyalty over competency in promoting people to key positions
Political issue

Blaming others as non-supportive to save face while having no remorse
Delusional self-image
Having a sense of entitlement by hanging on to power and position
Changing agenda to avoid discussing real issues
Remember, what each one of us does today is a rehearsal for the future, and things have a way of getting back – – good "karma" for good deeds, bad "karma" for bad deeds. While business partners must be committed to efficiency, effectiveness and impact, they must also watch out for maintaining non-negotiable values that build culture.