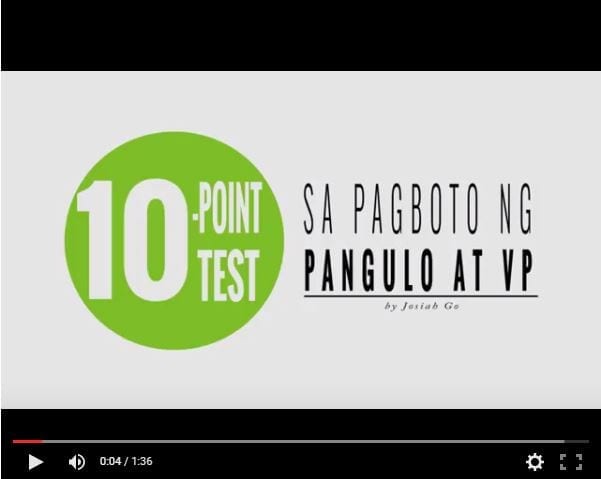 I blogged an article 'Repositioning Presidential Candidates' which was also published by Inquirer as 'Unmasking Presidential Candidates' last March 26, 2016. This is the follow up article.
Some colleagues know that I wrote the 8-Point Test in Spotting Pyramiding Scams, officially adopted by the Direct Selling Association of the Philippines.  I was encouraged to have something similar for the May 9, 2016 election, so below is the 10-point test in English. A Tagalog version is done via AVP for better understanding of a bigger mass market. 
10-Point Test
Does he / she have enough experience to effectively lead the country?

Does he / she treat his fellowmen and even his enemies with honor?
Is he / she and his / her household honest Filipinos?
Does he / she display integrity at all times in word and deed?
Is he / she morally upright?
Does he / she respect human rights?
Can he / she be trustworthy and not be corrupt?
Can he / she be trusted not to have a hidden agenda?
Is he / she healthy and not sickly?
Can he / she be a pride of our country?
I hope you can be guided properly in the forthcoming election. If you don't agree with one or two, please don't throw the baby with the bath water.