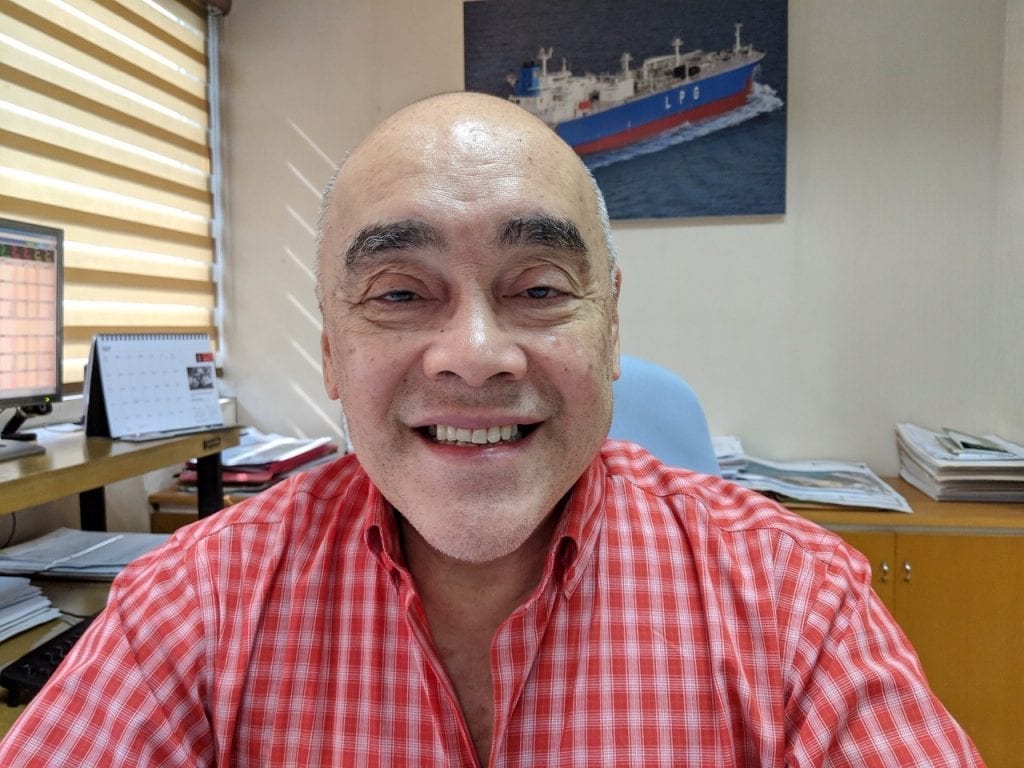 Salvador Escaño is Chairman and CEO of Pryce Gases Inc., the leading LPG supplier in Visayas and Mindanao. Pryce Gases, owned by Pryce Corporation, a publicly-listed company, attained P9.2 billion in sales from 210,000 metric tons and P1.25 billion in net profit in 2017, up 11% and 29% respectively. For 2018, it is projecting to do P12 billion revenues and P1.5 billion net profit. 'Joyjoy' as he is fondly called, shares about his adaptability and grit during challenging times and how he kept winning despite his company's corporate rehabilitation in 2004-2015 .
Q1. You were a very small player in LPG but now has nearly 30% of the VISMIN market. What strategy worked for you as a latecomer/challenger?
A1: First, we made sure that we had the proper infrastructure and logistics system to support our sales initiatives and drives.
Second, we concentrated our efforts on the retail component of the LPG industry because retail market generated far higher margins than the wholesale and commercial markets. In turn these higher margins from the retail markets allowed us to expand our infrastructure and logistics network to what I believe is the best in the industry today.
Q2. You like to tell people that being single-minded is a much better mindset than having a diversification strategy. Why is this so?
A2: For me, single-mindedness allows one to have focus and concentration, hence a better mindset than a diversified one. If we are focused on something, we get to see and understand things we cannot do if we have a lot on our table. As such, it would be much easier for us to plan out and implement strategies to achieve our targets. If we diversify, our attention gets divided and the probability of overlooking some important things is higher.
Q3. You had some foreign debts of over US$ 20 million and because of a major devaluation during the Asian financial crisis, this affected your real estate arm and got your firm into rehabilitation status in 2004. What are some of the key lessons you learned during this period?
A3: At that time, the greatest challenge that we had to hurdle was managing our working capital as no one, neither banks nor suppliers, was willing to extend credit to the company. Hence, we learned to observe financial discipline at all times.
Q4. You got out of financial rehabilitation in 2015. Since then, your stock prices have gone up nearly 300%. What should one watch out for while in rehabilitation? How do you get out of rehabilitation?
A4: Companies under rehabilitation should ensure compliance with the terms of the rehabilitation, especially in servicing restructured debts. It is also necessary to keep track of the company's sales forecast, profit margins and operating expenses to gain the confidence of your bankers and suppliers.
We got out of it by simply being compliant with the terms of our rehabilitation plan. Almost everybody in the company worked extra hard to be able to service restructured debts and settle them accordingly.
Q5. You already have the biggest storage capacity in VisMin, yet, you have been on capacity expansion so each of your seven import terminals in VisMin can hold at least 2,500 metric tons of gases, equivalent to a shipload. This can reduce your cost by US$10 to US$20 per ton and help your 38 refilling stations. What about Luzon?
A5: We are also expanding in Luzon. In fact, we have new refilling plants lined up in Luzon to bring our products closer to the market.
Q6. You have some 500 LPG dealers nationwide helping you make your products close to the market. How are you making them happy?
A6: We treat our dealers as partners in the business. We provide them with incentives and support them in whatever way we can. Our incentive schemes so far help them in managing their working capital so they can be able to sustain operations and continue providing good service to our patrons. I want to believe we are making and keeping them happy as our partners in growth.
Q7. 80% of your top management are your town mates in Hinundayan, Leyte. What makes you proud of them?
A7: I am very proud of them. They have been with me since the company was just a concept and until now that it has risen to its current size and making significant impact in the LPG industry. What makes me even prouder is the fact that even small towns, like our Hinundayan, can produce exceptional entrepreneurs.