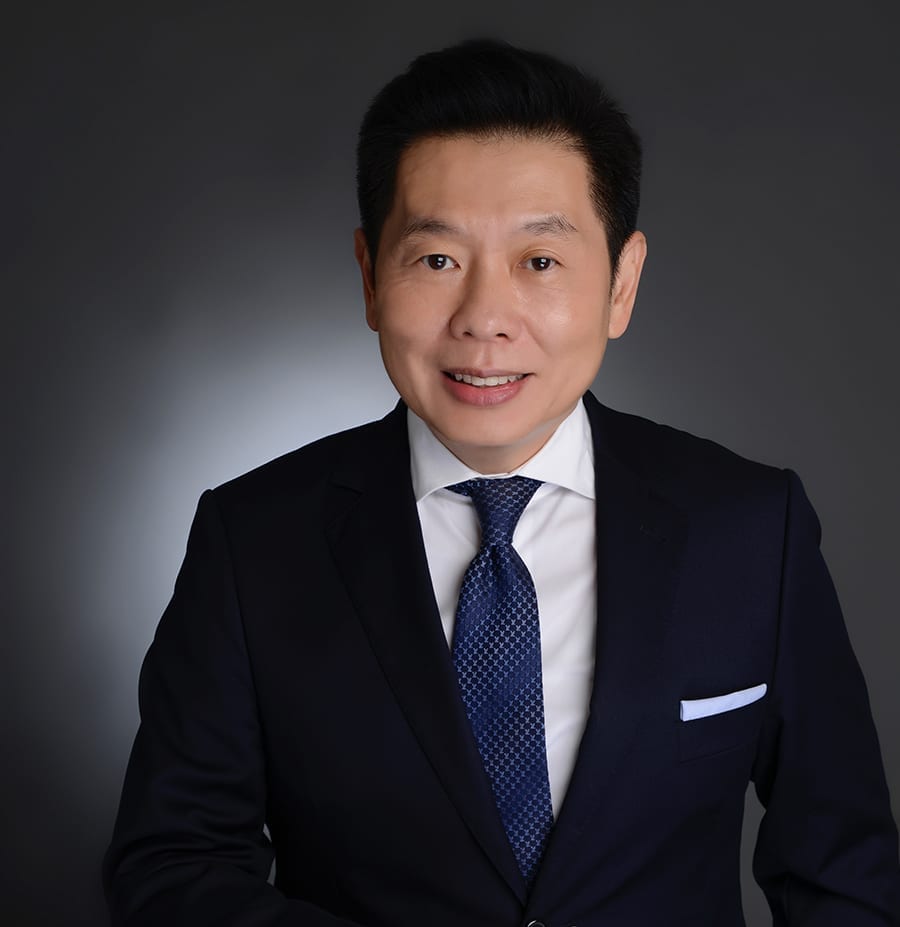 Johnlu Koa is the Founder & CEO of The French Baker Inc and Lartizan. He brought in Chatime from Taiwan in 2010 as the Philippine franchisee. He is also responsible for the success of VAN LAACK, a mono-brand European chain of men's and ladies' clothing. He is currently director for government relations of PHILBAKING. He completed his BSBA and MBA degrees, with honors, from UP Diliman and taught marketing in the same university for 15 years from 1989-95. His company, The French Baker, won the Agora Award in 1994 as the "Marketing Company of the Year". In 1997 he received his TOYM award for Entrepreneurship. In 2005, he received the second highest recognition given by Ernst & Young as the country's "Emerging Master Entrepreneur". He is an advocate and active mentor of GoNegosyo since its founding in 2005. He is also a trained artisan baker with more than 20 years of experience. He is steeped into the traditional art and science of French baking and is well versed on the use of ancient grains. He shares his insights about innovation.
Q1: How did you come up with the name 'The French Baker'?
A: I've been a Francophile ever since I visited Paris in the early 80's. Since France has become synonymous with the fine arts, culture, haute cuisine as well as haute couture, I wanted a brand that could be associated with those traits and eventually create a desirable image for my new business, hence The French Baker. Another reason was that I wanted to achieve a quick and automatic brand recall. I wanted to be first in the category of "French bakery-cafe" in the Philippines. I knew it would be challenging and I needed a brand that must be unambiguous.
Q2: French Baker was launched in 1989 with many innovations– onsite baking of breads in malls normally available only in hotels, no preservatives, premium price and no media advertising. What was the inspiration behind these?
A: At that time, It wasn't difficult to imagine that customers would easily be captivated by the sight of freshly-baked breads being baked inside our stores. With exciting new breads like baguettes, croissants and Danish pastries, we inadvertently created what would become an emerging new category in the QSR called "French bakery-cafe" that we continue to dominate up to today.
I was inspired by my first backpacking trip to Europe in 1985 where I saw first-hand how consumers were willing to queue up several times a day for freshly-baked breads in several Parisian boulangeries. That image stuck to my mind until 1989 when SM malls offered me a lease space that allowed me to execute a fresh bakery-cafe concept which was to become my first FRENCH BAKER store .
Q3: What are the keys to success in launching an innovation?
A: For me it's always been about timing and being ahead of the pack. In time "Me-Too's" tend to fall short of market expectation especially about being better than the original. I've seen a lot of these in our industry. In fact many have challenged The FRENCH BAKER in the past and have given up. Another key to success is the organization's ability to continue innovating in order to keep up with the times. In the late 80s The FRENCH BAKER was all about freshness by launching its half-price sale half an hour before closing time. Images of wiped out bread shelves soon created news and word-of-mouth advertising that quickly spread around the metro that at The FRENCH BAKER, absolutely nothing was left behind for sale the following day, hence genuine freshness. In the 90s it was about "all-natural" baking without the use of chemical preservatives which industrial breads sold in supermarkets couldn't do without due to their customers' preference for long product shelf life of at least 7 days. In the 2000s it was about introducing several of the world's favorite breads like ciabatta, english muffins, scones, belgian waffles, bagels, german pretzels etc. In the 2010s it's about artisanal baking and the use of natural yeast or sourdough. Soon it will be about gluten-free baking to serve the needs of gluten-insensitive individuals and others whose diets call for it.
Q4: What are the mistakes you wish you did not commit in French Baker?
A: It's very difficult to say which mistakes I wish I hadn't made because the same mistakes in the past had enabled me to pick up new learnings and insights in order to obtain the level of success which I presently enjoy. If ever there should be one mentioned, It would probably be certain projects that veered away from my core competency, believing that my partners would be the ones to carry the cudgels for me in terms of product and market-related strategies.
Q5: You have been active in your bakers' association, what has been your proudest contribution?
A: In 2010, we put up PHILBAKING, an association of medium-to-large bakeries that supplied mostly to supermarket chains and convenient stores in order to address the skyrocketing flour prices affecting our industry sales. Our association is composed of 9 members namely: Classic Bakers, Creative Bakers (Walter), The French Baker, Gardenia Bakeries, Julie's Bakeshop, Marby, MLM (Fortune), Tiffany and Uncle George. In 2006, under the leadership of our first President, Jun Umali of Gardenia Bakeries, our association approved my proposal of creating a generic bread called PINOY TASTY. This idea was subsequently adopted by DTI, believing that a quality and affordable loaf bread like this would be a boon to Filipino consumers nationwide. Looking back, there were 3 key factors that made it successful: 1) a generic plastic bag that was used by all member-bakeries drove down the cost of packaging, 2) one common recipe that was shared by all members allowed for reduced raw material cost. The recipe uses locally-blended wheat flour, less sugar, less vegetable fat, washed (brown) sugar instead of expensive refined white sugar, and 3) the cooperation of supermarket chains in lowering their mark up in support of DTI's objectives. This was a triple win situation that continues up to this day. Since it's introduction in 2006 at P36 per loaf, it's retail price hasn't changed much!
Q6: You franchised Chatime from Taiwan in 2010. Why didn't you create your own brand?
A: In 2010, I saw the emergence of a new specialty drink category in taiwanese-based bubble tea products. I felt that while our group was very qualified to create our own, we didn't have the luxury of time to develop and product-test our own version. Time was of the essence to be able to launch a new brand immediately. Together with my nephews and nieces who were in their early and late 20's then, we launched CHATIME in 2011. Today with over 70 stores and counting, we plan to reach 100 by year end.
Q7: You are also into the luxury Men's fashion business. Can you share some of your insights?
A: Since I've been accompanying my wife Marilou to her fashion buying in Europe for many years now, I realized that there was a dearth of better value-for-money and quality men's clothing in the Philippines. When I stumbled upon VAN LAACK (Est. Berlin 1881) through the same circle of colleagues and friends running Escada in Germany, I immediately realized the immense potential of the brand. After a few months of preparation, we brought it into the Philippines in 2012. The brand specializes in luxury men's shirts and ladies' blouses in Germany. It's reputation has never been tarnished despite the passage of time. Trivia has it that even our national hero, Dr. Jose Rizal, wore VAN LAACK during his stay in Germany! Since then, it's been the brand for royalty and statesmen. Presently, I'm so excited with the prospect of being able to do men's made-to-measure (MTM) suits and blazers soon, in addition to the shirts which we already have. Fabrics made of Super 130's wool and cashmere made by Loro Piana find it's way to almost all of its suits, jackets and pants. With an added fashion business on the side, I find my involvement here very enriching and in many ways supportive of the strategic marketing thinking of my main line which is in retail bakery.
* * *
Learn from award-winning Master Innovators and Enterprise Innovators at the very first Mansmith Innovation Summit and Awards to be held on March 3-4, 2021. Groups of 2 or more can register at an Early Bird Rate of PHP 888+vat per individual until February 17. Enroll you and your teams now: https://www.bit.ly/MansmithInnovation