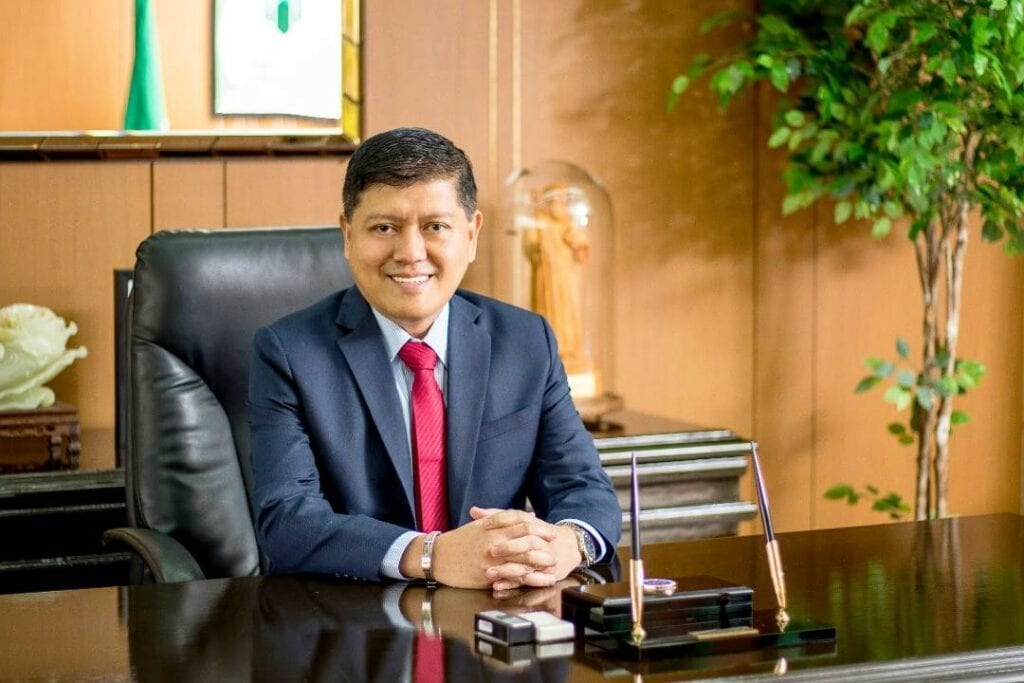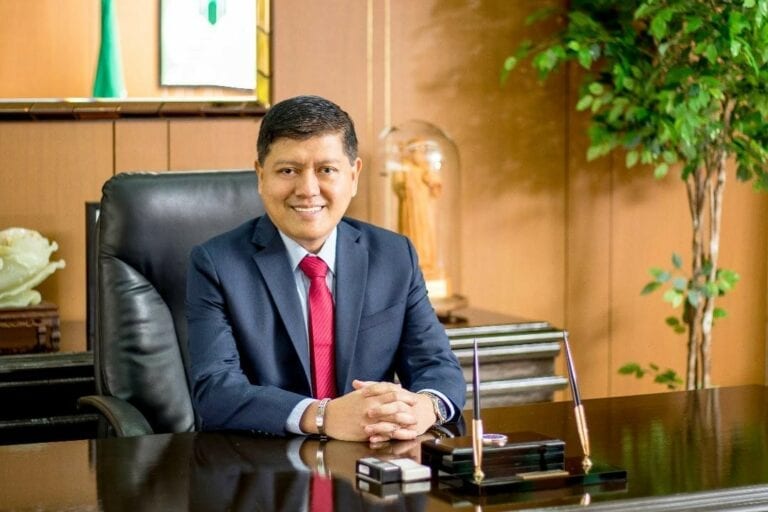 Emilio Aquino was at one time the youngest Director of the former Prosecution and Enforcement (PED) and Non-Traditional Securities and Instruments (NTD) Departments of the Securities and Exchange Commission (SEC). He returned to SEC as Commissioner in 2016 and was appointed Chairman in 2018, serving a seven-year term. He is the first CPA – Lawyer to chair the SEC. Through this interview, he helps us understand pyramiding and catch sight of unregistered investment schemes.
Q1: What have you discovered about pyramid investment scheme? Why are the scam victims vulnerable to super high interest and get-rich-quick schemes that have super high risks as well?
A1: It's because of greed as part of our human behaviour that makes us succumb to get rick quick schemes.
Q2: Multi Level Marketing (MLM) is legitimate, but some companies claiming to be MLM sell several business units called "headers" where a person signs up as many times (or creates more teams) to earn profit from those who sign after them or more commonly known as "downlines". Is this legal? Why or why not?
A2: As a general rule, Multi Level Marketing schemes are legal. The illegal ones are those which are disguised using overpriced products, since the real intention is never to sell those low quality goods or items but the substantial amount of money raised over and above the actual value of those products. To illustrate, in Rigen Marketing, one pays P5,000 for a box of coffee consisting of ten sachets and three beauty soaps. Those products don't cost so much but the balance is used as basis for referral commissions. The emphasis is more on recruitment to earn compensation instead of selling on the merits of the coffee and soap. Meaning, one cannot buy those cheap products separately without being required to pay the entire P5,000.00. During business opportunity meetings, more time is devoted to the compensation package one enjoys by recruiting more members instead of discussion on how good or appealing the products are.
Q3: If headers are not legal, what can these downlines do to recover their investment from their companies and uplines? By law, what are the consequences of the companies as well as the uplines?
A3: As far as SEC is concerned, we consider these disguised MLM schemes as involving the sale of investment contracts. In the Supreme Court decision on Powerhomes Unlimited Corp. v SEC and Manero promulgated in 2008, a transaction is considered to be an investment contract if it meets all four elements of the "Howey Test": A person (1) makes an investment of money, (2) in a common enterprise, (3) with the expectation of profits, (4) to be derived primarily from the efforts of others. Once it is established that a particular MLM scheme does involve the offer or issuance of investment contracts, then the SEC would normally issue a Cease and Desist Order, as the said sale or offering requires registration with the SEC. There are punitive penalties attached to said securities violation. Victims can go and file their complaints with SEC.
Q4: What are the punitive penalties for corporations and persons (including uplines) who are engaged in investment scams?
A4: Corporations who are found to be engaged in operating investment scams shall suffer the penalty of revocation or cancellation of their certificate of incorporation for committing gross misrepresentation and engaging in ultra vires acts or acts that are beyond the corporation's authority to perform.
Also, individual officers of the corporation engaged in investment scams shall be criminally liable for selling unregistered securities, engaging in investment fraud and for acting as a securities salesmen, broker, dealer or agent in violation of Secs. 8, 26 and 28 of the Securities Regulation Code, respectively, and shall be penalized with a fine of up to five million pesos (P5,000,000.00) and up to twenty-one (21) years of imprisonment.
Finally, the so called "uplines" or persons who invite or recruit other people to invest in fraudulent investment ventures, despite not being officers of the said corporation, shall likewise be liable for the aforementioned criminal acts and shall suffer the same penalties.
Q5: How does SEC warn the public about the modus operandi of some unregistered investment and pyramiding companies for their protection?
A5: I consider investor education as the proactive measure we can pursue by preventing the potential victim from parting with his hard earned funds and giving the same to scammers. While SEC can jail these fraudsters, the money of investors would have been lost already. Thus, we have created an ad-hoc department pursuing investor education with information officers deployed in all the nine extension offices of the Commission.
Q6: In general, what should consumers avoid when signing up with companies with headers and parting with their investments?
A6: They should not make uninformed investment decisions especially those involving schemes which are too good to be true. They can verify with the SEC website, which companies are allowed to issue securities or market professionals who are registered with SEC and authorized to sell those securities.