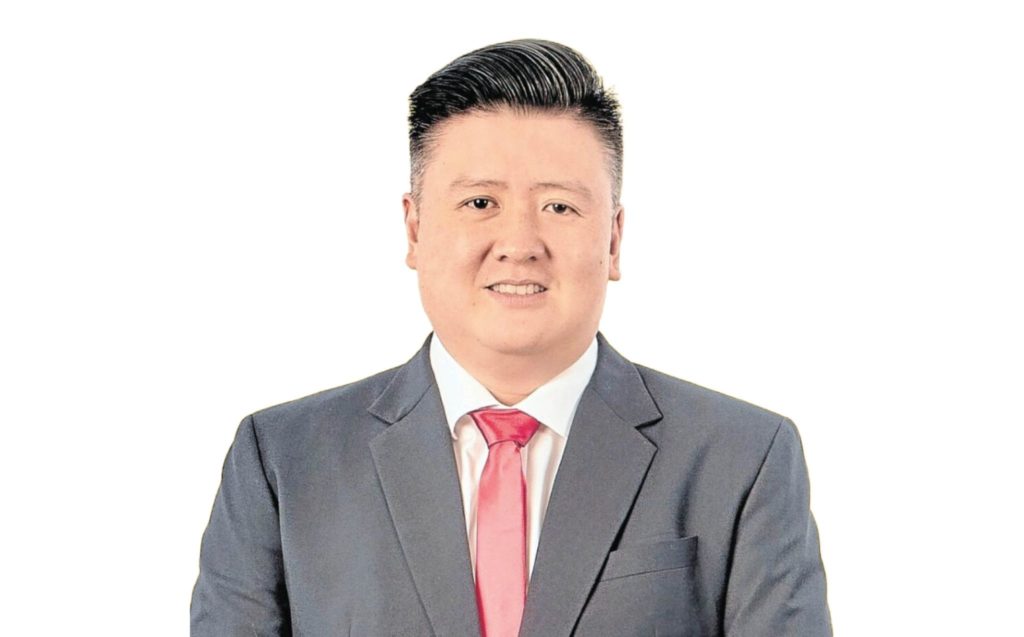 J. Patrick Cua is the Managing Director for Philippines, Vietnam and Myanmar of NIQ, the world's leading consumer intelligence company for retailers and consumer goods manufacturers. With operations in over 100 countries, NIQ provides its clients with information and insights on consumer buying behavior. In this interview, he shares their research about marketing during high inflation times.
Q1: What impact does inflation have on consumer behavior and spending patterns, and how can marketers and entrepreneurs leverage this knowledge to improve their marketing and sales strategies?
A1: At NIQ, we have been tracking shifting consumer sentiment and outlook over the last few years. The latest findings based on the study indicate that consumers globally will prioritize grocery and household items, health and wellness and utilities over out-of-home dining/eating, out-of-home entertainment, and clothing/apparel. They plan to spend the same levels on in-home entertainment, financials services and savings / investments.
Within grocery and household items, pet care, snacking and packaged food enjoy the fastest value growth. Home care and baby care still grew but lower than overall average. Households will also prioritize fresh food and essentials.
Coming out of COVID, we introduced the New Economic Divide and segment consumers into five groups
• Strugglers – Experienced financial insecurity during COVID-19, which continues today.
• Rebounders – Experienced financial insecurity during COVID-19 but are back on track today.
• Cautious – No impact on financial security but remain cautious with spending.
• Unchanged – No impact on security and continued to spend normally.
• Thrivers – Saved money during COVID-19 and feel more financially secure than prior to the onset of the pandemic.
Q2: How do consumers cope in each of the five new segments?
A2: Of those polled in the country, majority of Filipinos (80%) belong to the Strugglers and Rebounders segments which are greatly affected by high inflation.
Strugglers prioritize cash outlay and buy only as needed, regulate those that are non-essential and minimize transportation costs. They will look for brands they can afford; usually the lowest priced brand that gives the same benefit.
Rebounders rationalize purchases and will look to save on some items. They are likely to stick to brands that offer the promise of quality and ensure they get good value for money.
The Cautious cohorts (18%) increase their grocery budget to accommodate all the items they normally buy. Their goal is to maintain lifestyle without breaking the bank. They will buy brands that promise the type of experience that they are looking for, and are used to.
In the last 4 quarters, our retail data shows an increased focus on private label. There are other cohorts that prefer to look at value via bulk buying and premiumization.
Q3: Which categories would be more price sensitive in a high inflationary environment?
A3: Results on NIQ price elasticity studies in the Philippines suggest that shoppers are actually less reactive to price changes post-COVID, compared to pre-pandemic. Grocery items continue to be considered essential. However, as consumers shift their spending and tighten their belts – its also important to understand the polarizing effects of inflation within consumer packaged goods categories.
Q4: How should firms adjust their marketing mix, especially their pricing strategy to account for inflation while maintaining profitability and customer retention in a high inflation environment?
A4: We recommend brands to look at their brand portfolio to ensure that they have products that are available at the different popular consumer price points within the category.
In the last 4 quarters, our Philippine retail sales data also shows that proximity stores (sari-sari and neighborhood stores) are growing faster. Smaller store formats carry fewer items and brands need to remain available despite the channel shifts.
Q5: What marketing tactics work best to attract customers in an inflationary environment, and how can firms optimize their advertising and promo spend to ensure the highest ROI?
A5: Increasingly, shoppers will make more purchase decisions in-store. Several tactics that brands should employ include (1) have visible on-pack pricing and marked savings (2) attract and retain brand loyalty via multi-pack promos (3) excite consumers towards their brands such as get them to try new flavors in bundle packs.
Q6: What are the opportunities and/or challenges for brands to differentiate themselves from competitors in an inflationary environment?
A6: During an inflationary event, there is a risk that categories become more homogenous as assortments are rationalized and focus is on price. Consumers continue to seek genuine connections and representation in brands. Brands should continue invest in advertising about their key benefits to maintain their positioning and not get dragged into a pure price comparison. Brands also can spur demand through innovation. Instead of restages which require significant increase in marketing support, renovation options can be focused on defending your brand and drive relevance.
Q7: What are some common mistakes that companies make when marketing during high inflation, and how can these mistakes be avoided?
A7: One other observation is that brands need to manage aggressive price increases to minimize consumers shifting to other brands. It is a delicate balance between profitability and market share.
Q8: What metrics should marketers track to monitor the impact of inflation on business, and how can their strategy be adjusted based on these insights?
A8: During this time, marketers need to focus on the fundamentals. Monitoring market shares is more important than ever. Gaining visibility on the category growth rates and looking at the growing price points and the price indices versus your competitor set enables you to quickly adjust. Consumers will also prioritize and substitute categories. Within categories, buyer behaviors also need to be reviewed to increase penetration and minimize brand switching.
*****
J. Patrick Cua will speak at the 14th Mansmith Market Masters Conference on May 17, 2023. Registration is available at https://marketmastersconference.com
*****
Josiah Go is Chairman and Chief Innovation Strategist of Mansmith and Fielders Inc.
See more articles on Inflation.