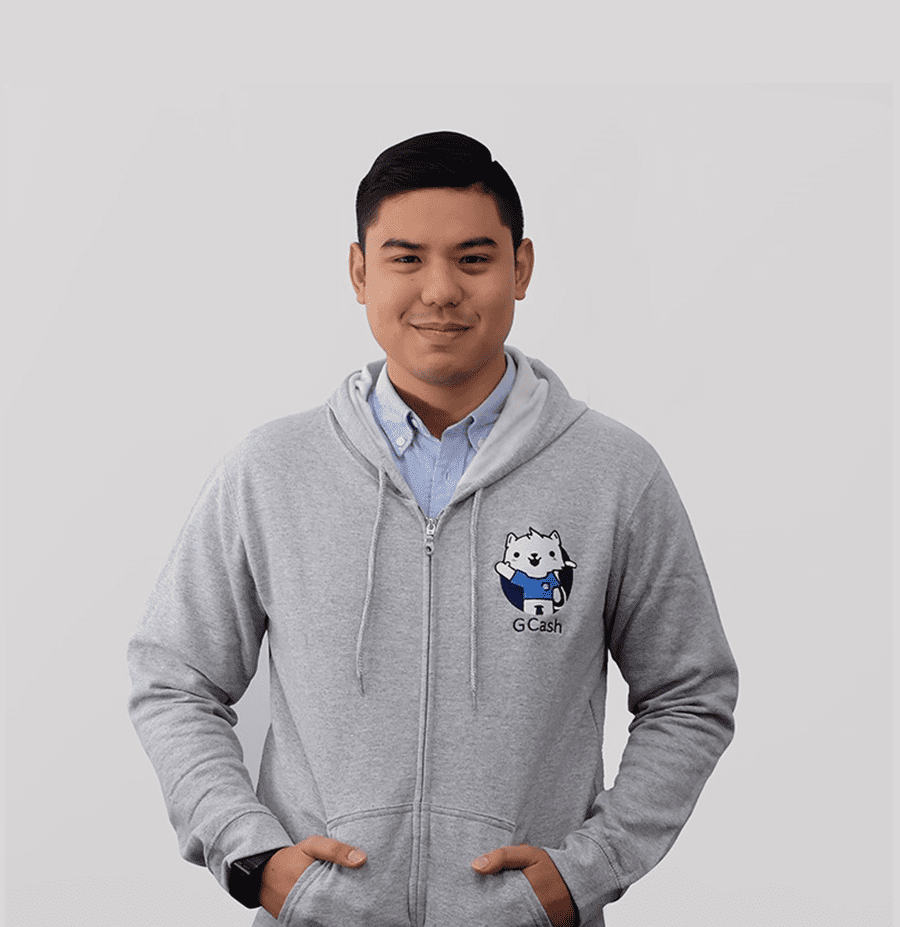 Chris Manguera is the Chief Marketing Officer of Mynt. He won the Mansmith Young Market Masters Awards (YMMA) in 2018 and shares his insights about the mobile money and micro lending business. He will share more marketing tips during the 10th Market Masters Conference on April 3 at SMX Aura.
Q1: Mobile money continues to soar as a lifestyle product. What's the market penetration here compared to other Asian countries? What accounts for the differences/similarities? What do you expect market penetration to be like in 5 years?
A1: Philippines may have been growing in terms of mobile money user base the past 3 years, but it is still relatively low in terms of market penetration compared to other more advanced countries in mobile payments like China, India, South Korea, Indonesia, to name a few.
What has been interesting is that the trends that impact the start of a cashless ecosystem in a country are usually the same – better data/connectivity, increasing smartphone penetration, younger market that is willing to adapt to new technology, and the general demand for more accessible/convenient financial services.
But what sets it apart to achieve scale would be how each country reaches a certain tipping point. It can be driven by the growth of e-commerce, a growing demand to O2O (Online to Offline) services like ride sharing, food delivery, on demand services etc. Sometimes, the growth will be triggered by the demand to have access to financial services (remittance, savings etc) especially in countries with very low banking penetration.
GCash being part of the global mobile wallet group under Ant Financial, we have seen the success of wallets in India and China. In India, the growth of PayTM drove the mobile payment revolution in the country. This brand has been a driving force of mobile payments in the country as they enabled QR code payments across merchants that changed the way the Indians pay. This further grew during India's demonetization where cashless was further democratized as more shops accepted QR payments to address the demand. In China, Alipay started its growth by enabling secure payments for the leading e-commerce in the country, Alibaba. Alipay then further secured cashless transactions by setting up QR codes across merchants in the country. Walking along the streets of China, you will even see how small shops or street vendors carry Alipay QR codes to accept payments.
Q2: Which market segments appear to be more open to cashless transactions and why?
A2: In GCash, we see certain market segments that are attracted by the promise of mobile money. These segments see it as a means to have more savings – in terms of cost, time, and effort. As digital payments allow more convenient and cost efficient means to pay or transact, they see this as an opportunity to optimize their resources to channel them to more important things.
So far, we have seen 2 key segments that are becoming more open to mobile money. Big portion of this base are driven by the growing student population becoming more open to this technology. We see them using certain use cases like buy load (mobile top up at a discounted price) or purchase items online (usually with discount vouchers). We also see the behavior where they cash in or load up their mobile wallets by going to the convenience stores that are usually within their university. This is the case as there is lower banking penetration in this segment. We are also seeing growing usage for "savings" or storing of their allowance securely in these mobile wallets. On the other hand, there is also growing demand for this service among young professional segment. They see the convenience of sending money to friends and family electronically more efficient while using same for bills payments and online payments like booking tickets, shopping, or for travelling. They usually top up their wallets by linking their bank accounts into the mobile app for more seamless transactions.
What is nice to note is that there is also growth in user segments within rural areas where certain unbanked customers use the service to address certain barriers in remitting money home for their families, or using it to pay for their bills where it usually takes them a day just to travel and pay for electricity and water. That is why as a service, we assure a multichannel approach to serve various markets with different device types. A user with a feature phone may access GCash via USSD (*143#), while a smartphone user can download the GCash mobile app. But if space is limited in the device, they may also access GCash via Facebook Messenger by searching for @gcashoffical to register and create an account.
Q3: What have been the fundamental strategies to change payment behavior of your target market in favor of using mobile money?
A3: For GCash, our strategy revolved around addressing 3 Cs of customers. First, we found out that for our service to be used often, it needs to truly deliver convenience. A lot of users during our user research are able to "compute" convenience when they start assessing cost over benefit of our offering. Cost for this matter is not only in monetary form but also the time and effort they need to invest. So the constant battle of GCash is to design a product that truly offers a simple way to load up your wallet, a maximum benefit by offering various services like buying load, booking movies, paying bills, purchasing online or offline (brick and mortar), getting credit, insurance and even investment products.
The next "C" is confidence. This is all about trust. Trust that can only be built with constant assurance of security of money in the wallet, assurance of availability when they need support or help, and assurance of offering the best service in the market.
The last "C" is Community. For the cashless ecosystem to thrive we need to enable payments across relevant use cases within the daily life of our customers. Community also stands for the network (family and friends). For mobile money to thrive, we need to build and enable social networks of our customers to sustain usage.
It matters that we address all 3Cs to fully drive adoption customers to this technology.
Q4: What have been key turning points that spiked the number of new users? What channels were used in acquisition?
A4: There has been no single turning point that spiked our user growth but rather more driven by series of incremental value adding initiatives that drove exponential growth of GCash user base to 15 Million customers as of December, 2018 – this is ~5X growth versus last year. To name a few would be our partnership with Facebook Messenger. This global pilot of embedding a mobile wallet service in FB Messenger has been instrumental in providing our services to an untapped market. This allowed convenient registration experience to onboard users while offering payment services to keep the user base engaged in the platform.
Another driver of growth is when we opened up the service to any telco network provider in the country. This allowed users, regardless of sim card brand to have access to GCash services. This allowed incremental user growth to GCash base.
Lastly, a major driver of growth has been our efforts to expand relevant use cases in the GCash App. From financial services (credit, investment, savings), to lifestyle enabling use cases (movies, shopping, gaming etc.) to time saving transactions (buy load, bills pay, send money etc.). Our goal is to make GCash an everyday App that allows customers to do more, and be more in life.
To acquire customers, we do a mix of acquisition channels like B2B, where we partner with enterprise customers to offer payroll services to their employees via GCash. We also acquire B2C via Digital channels (Paid, Owned, Earned media) while maintaining on ground direct acquisition in certain strategic locations to facilitate face to face onboarding and education to customers.
Q5: What's the argument in favor of consumers using mobile payment from the telecom industry rather than using a credit or debit card?
A5: Given the low banking penetration and low credit card penetration in the country, we see it as an opportunity to offer financial services that are more accessible to broader market while offering convenient and secure payment transactions that are more often than not FREE of charge.
Also, when talking to a potential customer, our usual argument is that, many users admit that they would rather forget their wallets at home versus their mobile phones. From here, we usually talk about speed and security of transactions when you use mobile payments. This is usually further fueled by making such payments more fun and engaging with personalised discount vouchers or cashbacks.
Q6: What success metrics do you track for mobile money?
A6: Success metrics for mobile money companies in growth phase should not be all about revenue. As we focus our efforts in driving user adoption and assuring retention – we should monitor closely customer activity. In GCash, we look at monthly, weekly, and even daily active users as these metrics give us an indication of relevance of service to the customers. This is the north star of our company as it measures impact we make to our customers.
Q7: In this age of big data, mobile money can track wallet size and past purchase behaviors, what other ways can mobile money-linked marketing be used in the future?
A7: It is true that mobile payments allow capture of various data points and we take this as a responsibility to further drive back value to the users we serve. As more customers leverage on their mobile phones to compare prices, see reviews, search for more information, or look for deals to make better shopping decisions – layering payments on top of these data points can fully optimize the purchasing experience of the customer. We usually leverage on data to allow more personalized offerings like matching the right promotion to the user or recommending next best merchant they can visit. We also leverage on said data to create what we call "GScore". This score is a trust score that allows us to offer credit services to users to optimize their payment experience. This is a great help for many Filipinos as credit card penetration is still below ~5% in the country.
---
(Chris Manguera can be heard live. Join over 1,000 marketing executives and entrepreneurs to listen to how 35 marketing rockstars think, strategize and execute this April 3, 2019 in SMX Aura. Register via www.marketmastersconference.com)