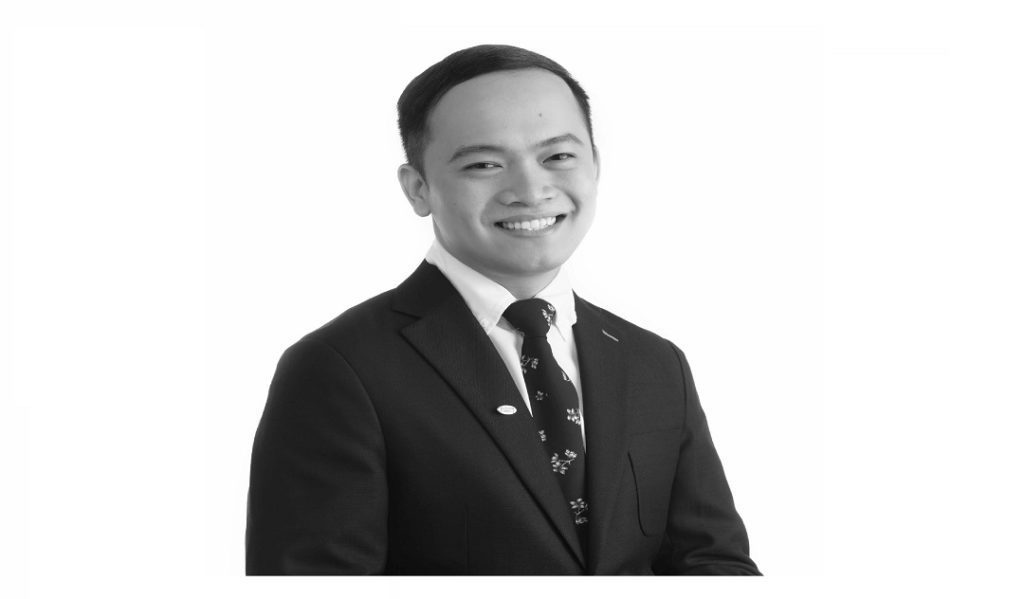 One in two Filipino employees is struggling with mental health issues. The same is true for every one in two SME entrepreneurs (Source: Day 8 Business Academy SME research). Richard Estrella, Country Head of MindNation and Mansmith Young Market Masters Awards (YMMA) winner of 2021 shares that since 2019, MindNation (now in the Philippines) has helped over 200,000 individuals worldwide with their mental health concerns. In this interview, he talks about promoting mental health services in today's challenging landscape.
Q1: You firm is specializing in helping people with mental health concerns. Are you targeting large companies, SMEs, individuals or do you have programs for each segment? How did you decide on where to focus?
A1: MindNation was founded in January 2020 with the initial goal of providing mental health service for organizations (regardless of size), as mandated by the Philippine Mental Health Law. But when WHO declared the pandemic in March 2020 and so many people got affected as a result, we started offering teletherapy services to individuals as well. Today, we continue to offer services that cater to both organizations and individuals. For businesses, we have the CareNow Plan©, a comprehensive, data-driven, and measurement-based employee assistance program that focuses on holistic well-being. Apart from 24/7 teletherapy, we also offer talks and trainings. On the other hand, individuals can avail of 24/7teletherapy services. Both segments (organizations and individuals) are equally important to us, because after all, it is individuals who make up an organization.
Q2: Sometimes there is stigma associated with mental health issues which leads to secrecy or denial. How should companies identify people suffering from mental health issues so they can be supported or helped?
A2: Stigma and fear of discrimination are really barriers to proper mental health support, which is why company leaders should be proactive in identifying, managing, and supporting employees with mental health concerns. Some ways they can do this is to include mental health first aid training mandatory for managers, since managers are the ones who have a better understanding of an employee's day-to-day well-being and can provide a direct line for inquiries and support. MindNation offers Mental Health First Aid, a 2-day workshop for managers where they will learn how to provide non-intrusive and practical support to those who are at-risk or struggling.
Another meaningful and helpful way to fight the stigma of mental illness is to encourage all members of staff to be willing to listen when a colleague is talking about their experiences — and to listen with empathy.
Finally, regularly use communication to reduce stigma and increase access to mental health resources. Don't wait until Mental Health Awareness Month (May) or Suicide Prevention Month (September) to talk about mental health, EAP benefits, and other resources.
Q3: On the other hand, what are clear indicators that mental health is being used as a reason for non performance or absenteeism, and what can organizations do about this?
A3: This is where the importance of having regular check-ins between managers and junior staff and listening with empathy come in. When you are able to get to know your employees on a more personal, deeper level, you are able to tell if they are really struggling or just making excuses. And if they ARE making excuses, why is that? Is it because they are unhappy with their work? Or is there something else going on? So you need to find that out as well so you can take appropriate next steps (and again, this is where Mental Health First Aid Training can come in handy).
Q4: Why should they choose MindNation instead of going to counsellors or psychologists? Some visit priests or pastors, or talk to their best friends, can these help?
A4: Absolutely nothing wrong with talking to priests, pastors, or best friends. Having a healthy support system is part of good social well-being, which in turn promotes good overall well-being. That being said, while friends and other people you know are a great source of strength and support during tough times, there will always be that fear of judgement because of your close relationship with them. On the other hand, because a psychologist is a stranger, there is no need to worry about bias and censure. More importantly, psychologists are trained and licensed mental health professionals, so they can offer science-based solutions to help you cope with life issues and mental health challenges.
Q5: On the average, how long does a consult last? What services do you provide that others don't offer?
A5: A session with a psychologist lasts about an hour, and it is recommended that you return for follow-up sessions so that they can check your progress, make sure you are on track with your goals, and are able to cope with triggers or new stressors should they occur. Our teletherapy sessions are available 24/7/365 (yes, even during holidays!).
For companies, our CareNow Plan© is focused on holistic health. This means apart from teletherapy sessions, we also offer webinars on a variety of well-being topics (i.e. how to improve sleep, fitness and nutrition, managing difficult conversations in the workplace, time management, etc) on top of mental health-related issues.
Finally, and most importantly — MindNation programs are data-driven and measurement based. We get our data through Pulse Surveys, biannual online surveys that are conducted the moment the client signs up with the company. Through Pulse Surveys, we try to extract three types of information. The first is how employees feel about their mental health and well-being status, and if they feel satisfied with their company's efforts. Next is to establish a benchmark so that we can track progress and revise the program accordingly. Lastly, we want to figure out the key stressors that employees are facing and what remedies they are after so that we can address the challenges directly. Now, what makes the MindNation Pulse Survey different from the surveys of other EAP companies:
1. MindNation created a proprietary Company WellBeing Score©, a single sum generated from the different variables in the survey. We use this score to track, measure, and compare one company to another.
2. Which brings us to the second unique feature of MindNation Pulse Surveys — comparisons. MindNation is able to compare data and scores of different companies because of our extensive database. This allows us to tell a company 'This is the state of your team's well-being versus those of others in the same industry,' and then follow-up with suggestions on how they can do better.
Q6: What if an individual has mental health issues belonging to the lower income class and incapable of paying anything. How do you handle that?
A6: MindNation believes that each person counts. In the early months of the pandemic, we offered free teletherapy sessions to those most affected by the pandemic — those who were retrenched, the medical frontliners, and members of the LGBTQ+ community. We even partnered with the local government unit of Pasig City to provide free psychologist sessions for those working in Pasig City Hall and their quarantine facilities. So regardless of your age, race, status, gender, and socio-economic class, don't hesitate to reach out to us. We might be able to help with our services.
*****
Josiah Go is chair and chief innovation strategist of Mansmith and Fielders, Inc. The 17th Mansmith Young Market Masters Awards (YMMA) Replay can be viewed here: www.youngmarketmasters.com.
See more articles on Services.