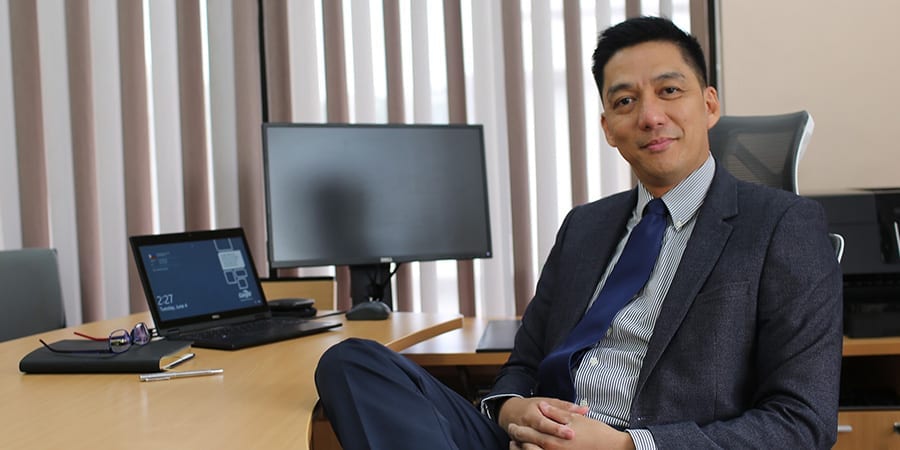 Sonny Catacutan is a seasoned marketing and business development professional. He leads Cargill's animal nutrition business in the Philippines as its Managing Director. The business, which continues to bring some of the most trusted brands of animal feeds and premixes, continue to grow their innovative portfolio to provide swine, poultry, and aqua feed, along with premix solutions. For more than 15 years, he has dedicated to forming a generation of sales professionals who are passionate about customer-centered service.
He tells us how to keep being better than before in sales performance and will share more inputs on sales performance during the 1st Mansmith Sales Summit on July 4, 2019 in RCBC Theater, Makati.
Q1: How should sales goals best be formulated by companies?
A1: Sales goals serve as the north star or guiding compass in the field of sales. Setting sales goals is never a shot in the dark for it requires a strong business plan, sound management decision, a series of systematic strategies, innovative technology, and the best people around. Sales, after all, is both a science and an art. It requires a deep level of empathy to understand customer needs, and requires tools and techniques by which these needs can be fulfilled by a certain product or service.
Given the critical role of sales goals in business success, it it important for any sales professional to understand how to develop them in the first place. One, sales goals should be formulated using a bottom-up approach by getting inputs from relevant individuals and teams such as sales and business development. What we need to avoid are sales goals that are top-down wherein teams have no sense of ownership, commitment, and accountability. When they are formulated through a bottom-up approach, they become grounded on market trends and realities. While it is important that sales goals be realitstic, they also need to be aspirational wherein goals are tied to the desire to do something great. If sales goals are not aspirational, sales teams enter into a state of complacency, mediocrity, and they are not inspired enough to achieve.
Q2: What advice can you give sales professionals to keep attaining and surpassing their sales goals?
A2: It is the typical life of sales professionals to strive to meet quotas in order to satisfy the demands of their work and support the company goals. Some treat the profession as a sport. The harder you practice and train, the more you can increase your chances of winning. Victory, in one way, can be seen when you eventually exceed your quotas. Whenever I ask top-performers, the consistent reason that they were able to achieve more is because of the happiness that they feel in what they do. When you love what you are doing, you tend to be more committed, motivated, creative, and you come up with effective solutions when you are faced with a barrier or a challenge; and that is if you truly love your job.
Aside from loving what you do and embracing the happiness offered by the sales profession, one must also practice the highest level of integrity. The sales track has always been a values-laden profession. How you deliver commitments and how you live up to the promises you give to your customers will ultimately define whether you are successful or not in your career. Finally, you should not be afraid to commit mistakes, get rejected, and be objected upon by customers. When you are too afraid to make mistakes, you will not learn. Every now and then, you will fail, and you will fail a lot. In the end, you will find that failures are the pathways to success.
Q3: Based on your experience, what profile of sales professionals should companies pay attention to? How can they know the candidates really possess them?
A3: Sales professionals are made, not born. It is not integrated in one's DNA, nor is it on the basis of gender that would tell us whether a person will excel in the challenging world of sales or not. While skills and competencies matter a lot in hiring employees, sales people undergo values-based talent acquisition wherein there is a strong emphasis on initially assessing a person's integrity beyond the ability to do things. Complementary to integrity is a strong sense of professional discipline and hard work. They are willing to go above and beyond to close a deal and are motivated to don't give up easily. The industry needs more courageous individuals who aspire to reach higher, and are hungry for success. That is what sales is about – it is responsive and resilient to the consistently changing landscape of people's needs in order to provide satisfaction and positive impact to the lives of customers.
Q4: How can a company design a field sales force for strategic advantage?
A4: It is important to note that no one size fits all. First, all customers have diverse sets of needs, and a highly specialized sales force is required to handle these distinctive profile of people. We should always remember that we are trying to address specific human requirements, and a blanket sales strategy would not work. We customize what we do and deliver it in a more personal way that our customers would relate to and eventually appreciate. Second, there is a need to focus on value delivery, and it has always been framed in a two-dimensional way – quality and price. We give our customers what they pay for, and bridging the two dimensions would require sales professionals who are open to learning about product quality and market pricing. This brings me to the third point which is to build a community of learning where leaders, senior sales professionals, and amateurs are collectively open to learning and unlearning, and are action-oriented. The most strategic sales forces in both the local and global arenas are those who are lifelong learners, active listeners, and can view their customer's success as their own.
Q5: Are there any special strategies, tactics, techniques, or directions sales professionals need to remember when selling in a challenging environment?
A5: There is a high tendency to look at past scenarios, particularly delving in on failure to deliver targets, secure deals, and exceed sales quotas. Looking at the past can teach you a lot of lessons, but it should not derail you from recovering and achieving more in the future. There is a need to focus resources, energy, and thinking for work. For instance, a maximum of 20% can be allotted to discuss in a meeting what has transpired and the challenges encountered in a project. The remaining time should be used to plan ahead on how to prevent similar instances in the future. Strategic means looking and acting forward, farther forward. This is one of the most classic tips in the book, but definitely one of the wisest and enduring of all.
Consider sales as a good friend. Enrich your relationship with the profession, nourish it through meaningful experience, contribute to its advancement, put values at its core, and it will teach you things that will make you appreciate more the beauty of the profession.