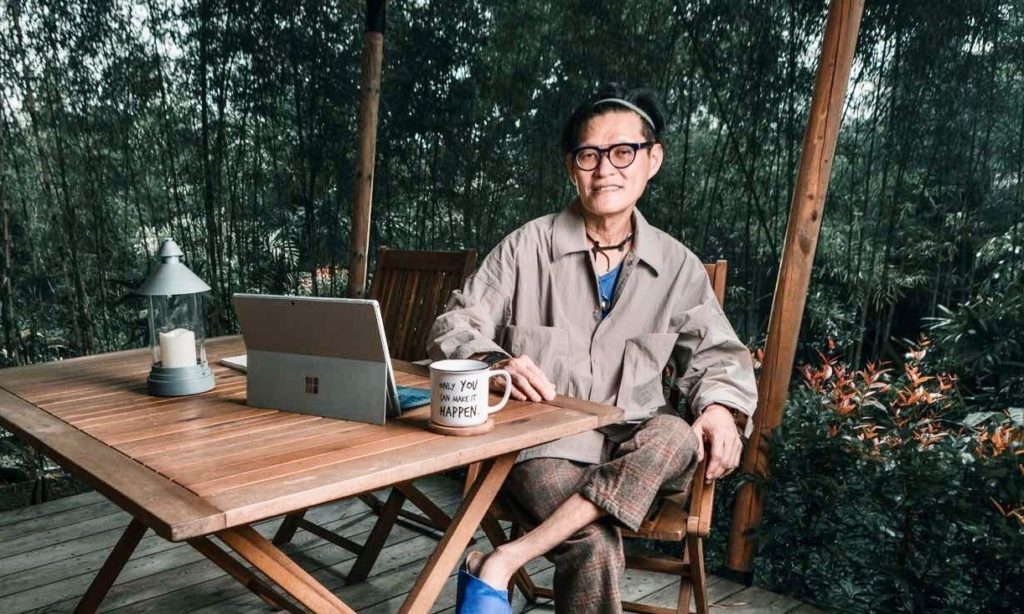 The Primer Group's core businesses are in retail and distribution of 150 premium consumer and travel brands in outdoor, travel, footwear, fashion, action sports, wellness and urban lifestyle. They have over 350 stores in over a dozen countries. It has diversified into industrial products and services offering green solutions, with businesses in air-conditioning and energy management, full-scale printing and manufacturing, digital and creative graphic design services, security and fire safety solutions, and hospitality management. In this interview, we focus on their outdoor and adventure lifestyle division, one of the many businesses of Primer Group. CEO Jimmy Thai shares the five areas of growth of this division – product, market, geography, channel and business model.
Q1: Product: Primer was a pioneer in the Outdoor and Adventure lifestyle business, which was just a niche activity two decades ago. This was when you introduced your first outdoor brand, The North Face, a brand known for winter gears. Later, in 2007, you introduced ROX in BGC, which became South East Asia's biggest store for outdoor brands. What opportunities did you see when you took on these projects? How did you mitigate the risks of launching these pioneering projects? How did you grow this niche into a bigger revenue source?
A1: We introduced The North Face (TNF) to the PH market, a tropical country, in the early 2000s. This was based on careful observation of our consumers' behavior. We noticed that a lot of Southeast Asians travel to winter destinations during the holiday season to experience snow and the cold weather. We spotted that the TNF outerwears and the down jackets were very popular with tourists in ski resorts. Moreover, TNF, as a brand, was expanding its product offering and entering the lifestyle category which was our element. We realized that there was an opportunity for us to distribute it in the market.
Another big break for the TNF brand was sponsoring the expedition of Filipino mountaineers wanting to conquer Mt. Everest. This became a very successful marketing initiative to showcase TNF as a technical brand for the great outdoors.
As early as then, we knew that outdoor had a niche market considering that the Philippines had a lot of natural resources to be explored and discovered. I personally enjoyed indulging in outdoor activities in the different provinces of our country. In a way, we are able to promote our country's tourism by partnering with grassroot organizations. This enabled us to build a strong community of outdoor enthusiasts. Apart from hardcore adventurers, we also catered to the aspirational ones who want to try the great outdoors in their own little way.
Fast-forward to 2022 when we're literally living in an endemic pandemic and people are itching to get out since they have been cooped up for far too long. We are seeing the traction of a new spinoff category, Moto and Mobility. Brands like Fox have been performing well. An up and coming brand Deus Ex Machina has its own cult following also. We are excited to develop this new category even more.
One way of mitigating risk in entering a niche market is to have a wider portfolio and not rely on a single hero brand. This allows us to reach more market and give ample option to our customers. The healthy competition within our portfolio also provides more resources and voice for the category, allowing our brands to collectively attract more interest and eventually grow the community and the market.
Q2: Market: You have expanded your outdoor product category by segmenting the market. Can you share with us how you segmented your market and which of your brands are involved in these market segments?
A2: We have segmented our products based on the various outdoor activities, such as action sports, camping, biking, trekking, climbing, etc. We observe the traction they get from the market. Once we see the potential, we then make a spinoff category as mentioned earlier. For instance, GRIND (https://grind.com.ph/) is our concept store centered on action sports, including skateboarding and surfing. We are also developing new category to capture the Moto and Automobile-based lifestyle and activity. We also segment our market according to behavior particularly in our online platforms.
Q3: Geography: From distributor of brands in the Philippines, you have expanded geographically to over a dozen countries. Can you share with us why internationalization is a critical element in your strategy?
A3: We always look at growth. PH is one single market with a high population but GDP per capita is still low based. Generally, the countries within the SEA market are quite similar with commonalities in terms of weather, demographics, and the rise of the middle class.
Expanding within SEA also gives us leverage when we negotiate with our principals to distribute brands regionally. It gives us an advantage with the regional footprint and network we have built through the years. It's also an avenue of sharing best practices on what works within each market and how we can reapply it to other countries with, of course, some customization to fit the country's consumers.
Q4: Channel: Much has been written about retail pivoting to ecommerce during the pandemic, but you even launched your own enabler arm – Aeroworx Inc. Share with us how this fits the overall growth strategy of Primer Group and how this helps in your ecommerce efforts.
A4: Prior to the pandemic, we have already identified that ecommerce would be a relevant channel of distribution albeit it has not fully taken off yet during that time. Somehow, we were ahead of our time. But now, we are reaping the rewards of being prepared to execute online sales.
Primer has invested in Aeroworx, a startup ecomm enabler, to succeed in the ecomm space. Apart from Primer's brands, Aeroworx caters to other retailers enabling them in different marketplaces and assisting these brands in opening their online stores. With Primer's extensive knowledge in retail, Aeroworx is now applying the same retail knowhow digitally. Customer experience is still top of mind and we want our consumers to have an awesome customer journey online as well.
Beyond ecommerce, we are looking at expanding in the digital space in terms of tech fulfillment, digital marketing, data analytics, fintech, and o2o capabilities to name a few.
Q5: Business Model: From distributing for other brands, you have now become owner of brands by acquiring global brands like Poler Outdoors from US, Sledgers from France, Flight1 from US, Freewaters from US, and World Traveler from Singapore. How are you managing these acquired brands vis-s-vis your distribution brands? What was your process of innovating in this new part of your business model? What challenges are you encountering with this new business model?
A5: Normally, as a distributor, there is the vulnerability of being dependent on the rights of brand distribution. With the advent of technology and globalization, anyone can enter your market and remove the distributor. We had to make the business model stickier by becoming the co-owner of the brand. Innovating the business model was a way of risk diversification.
As a brand owner, it's definitely harder since we have to act as our own principal and be ready to execute from sourcing to product development to distribution. But, the upside is we have complete creative liberty on the ideation and the branding. It also allows us to build the vertical integration of our value chain.
This business model entails a more comprehensive understanding of the market and the industry, and on a global scale. The challenges we encounter are diverse from talent to supply chain issue. We have to expand our reach outside of the region and collaborate with different group for R&D, sourcing and marketing.
Q6: Vision and Value Chain: What is your outlook for the future of outdoor and adventure industry? How do you see your value chain further evolving versus the industry's?
A6: Our business model constantly evolves as we follow our consumers and assess their behaviors. Today, the buzzwords would be convenience, safety, and sustainability. This is also our criteria when selecting new brands. After all, the key is to build the value chain within how our consumers behave.
With the outdoors, people are able to go back to nature and appreciate mother earth. There are also health benefits of being active and breathing fresh air. Thus, it is safe to say that outdoor is here to stay.
Beyond the brands and products that we own and represent in the outdoor and adventure travel sector, Primer has been steadily moving into other affiliated business to ensure our continuous relevance in this segment like our entry into adventure tourism and hospitality. The group have recently partnered with a Slovenia-based glamping (Glamorous Camping) company www.adria-home.com to represent in the region the first true luxury camping tent for high-end resorts and high net worth clientele. There are more exciting new project and investments in the hospitality space that the group is currently embarking on.
*****
Josiah Go is chair and chief innovation strategist of Mansmith and Fielders, Inc. The 13th Mansmith Market Masters Conference Replay is now availble at Mansmith Website.
See more articles on Innovation.