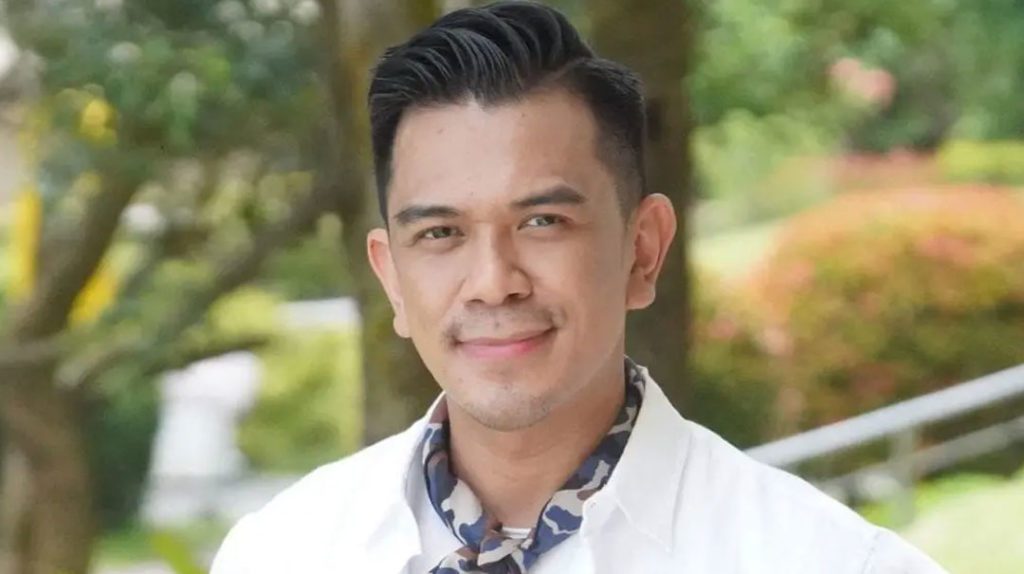 Neil Trinidad, currently Chief Marketing Officer of Lazada Philippines, won the Mansmith Young Market Masters Awards (YMMA) in 2012. In this interview, he shares about the rapid growth of ecommerce. Neil will provide more inputs at the 12th Market Masters Conference on June 15-16, 2021.
Q1: How are marketing and distribution evolving in your clients' organizations?
A1: The pandemic has accelerated the growth of e-commerce in the Philippines. It has changed the way consumers shop, and how brands and sellers run their business.
In March of 2020, we saw how the lockdown disrupted so many brick and mortar businesses. As the leading e-commerce platform, we knew that we had a responsibility to help MSMEs 'bounce back', by helping them digitalize their business through e-commerce.
We did this through several ways. First, we launched our 'Bounce Back Together' program, offering over P100 Million in support and subsidies to new and existing sellers. Second, we widened our assortment, launching Lazada Fresh, for fresh and frozen food, where even public market vendors could sell their goods; we pushed the growth of LazMart, as a one-stop shop for groceries; launched Lazada Med to offer OTC medicines; and we partnered with organizations and LGUs to encourage more sellers to join our marketplace. Third, our teams worked hard to onboard more than 2,000 of the biggest international and local brands on LazMall, our home of legit brands. As a result, we've onboarded more than 3x sellers daily, and we've significantly widened our assortment.
The next step, was to help our brands and sellers grow their sales. We launched Lazada Sponsored Solutions to help sellers better reach, target, and convert users on the platform. For example, with over 50% of our app traffic going through the search bar, we launched Sponsored Search, a pay-per-click solution, where sellers' products can now be discovered at the key moment of intent. We also improved our unique personalization technology, where we can make product recommendations based on consumers' search and shopping behavior, thereby driving more relevant assortment to our users.
It's been one year since the start of lockdown and we haven't stopped doing our part to help MSMEs and brands thrive through e-commerce. We are always humbled whenever we hear stories from sellers, from the smallest mom and pop shops to large brands, who have grown their livelihood and their businesses through Lazada. It's encourages us to work even harder, because we know that we're doing our part to help the Philippines.
Q2: How is your organization adapting to these changes?
A2: E-commerce matters more now than it ever has before. 2020 saw a record number of new online shoppers buy on e-commerce for the first time. For many Filipinos, Lazada has become a lifeline. It has become a trusted and convenient way for people to buy whatever they are looking for, while they are in the safety of their homes. That's why aside from expanding our assortment, we realized that we needed to do more aggressive market development to educate new online shoppers as they navigate e-commerce for the first time.
This year we launched our biggest market development campaign, Nasa Lazada Yan. The campaign was born from the insight that consumers are not fully aware of what's available on the platform. Together with our agencies, PublicisJimenezBasic, UM, Nuworks, SparkIt, and OgilvyPR, we created a catchy campaign to educate consumers that "whatever you're looking for, #NasaLazadaYan" and amplified this through above-the-line media, social media channels, content, key influencers, PR, and brand partnerships. We drove awareness of the app's search function, and even created a Nasa Lazada Yan entry point and channel, where consumers can discover unique and trending items.
Over the past few months, we've seen key changes in online shopping behavior as consumers visit the app more frequently and buy more often. This is driven largely by our Mega campaigns, such as 9.9,11.11, 12.12, and Birthday, where we broke records with our biggest sales yet; but also, in part by the frequent Double-Double sales that we've had every month since May 2020. Initially, these sales were part of our Bounce Back campaign, designed to stimulate demand and help new sellers on the platform. But we've seen that it has also created a new buying habit, where shoppers look forward to Double-Double sales to score the best deals, deepest discounts, and free shipping.
Another area where we've been pioneering in is Shoppertainment. Shopping on Lazada is no longer just a commercial transaction, but it has also become an entertaining and engaging experience. Today, shoppers don't just buy, but they also watch, play, share, and stay – visiting the app more often and staying longer. We've worked hard in growing LazLive, our livestream platform, through unique content such as GuessIt, a popular live game show, where you guess the price to win the prize; and LazLive Originals, where we've partnered with leading celebs, influencers and experts to showcase the range of relevant assortment on the platform. We were also the first to introduce Super Shows, which are countdown shows for our Mega campaigns, that are broadcast on TV and on LazLive. Our most recent Lazada Birthday Super Party saw a record 1.3 million LazLive views, and was broadcast on GMA7, and simulcast on Facebook Live, YouTube Live, Twitter Live, and TikTok Live. For this year's Super Party, we brought global icon, Katy Perry, and K-Pop boyband, NCT Dream, together with leading Kapuso stars, creating a milestone as the country's biggest shoppertainment event yet.
Q3: What makes some vendors do much better than others in your platform? What should new vendors know?
A3: As an e-commerce platform, our sellers have access to a wide variety of tools that can help them drive traffic to their stores, manage their stores, and grow their sales. We have a wide array of tools on Lazada Seller Center, for product management, order fulfillment, analytics, and more. We also encourage sellers to join our campaigns, and join programs for vouchers, discounts, and free shipping, to help drive conversion. We also have Lazada University, a rich repository of educational content and online learning sessions that can help them grow their business.
We also encourage sellers to adopt Lazada Sponsored Solutions' full suite of performance tools, which can help increase their visibility on the platform, drive traffic, and boost conversion.
Apart from this, we encourage our brands and sellers to strengthen their presence on social media channels by building awareness of their products, and driving traffic to their online stores.
Q4: What categories are doing well? What categories have surprised you?
A4: Since e-commerce is in hyper growth, all of our categories, FMCG, Electronics, Home & Living, and Fashion are doing very well.
What is really interesting, however, is seeing breakout product items grow during key periods of lockdown. During the earlier days of ECQ, essential goods, groceries, masks, and hygiene products were the top-selling items. As people started to adjust, we saw the growth of baking tools explode as more people started baking at home, as a new hobby or as a new side business. We also saw sharp peaks in purchases of laptops, mobile phones, and home office equipment, as people prepared for distance learning and work from home. In fashion, we saw pajamas and loungewear become the top selling items. As an interesting contrast, athletic wear and sports shoes have also grown fast, together with home gym equipment, as more people are choosing to work out at home. Now that we're all forced to stay at home for the summer season, we've also seen record high orders for inflatable swimming pools.
Another breakout category, which is closest to my heart, is digital donations, under LazadaForGood. We onboarded top NGOs onto the platform, and used our technology to make it easier for people to discover causes, and donate instantly and securely to their chosen charities. Through LazadaForGood, we've raised tens of millions in funds to help support COVID-19 frontliners, typhoon relief efforts, and LGBTQ awareness. In many ways, the pandemic didn't just inspire us to discover our purpose, which is to become a platform for opportunity, but it also inspired us to discover our heart, in becoming a platform for good.
Q5: It took the economy five years to recover during the Spanish Flu with vaccines launched only twenty five years after. The Covid-19 vaccines is here in just over a year, do you expect momentum of ecommerce to continue to grow even after herd immunity is achieved? Why?
A5: We believe that e-commerce is here to stay. The pandemic has accelerated the shift towards a more digital lifestyle, with more Filipinos shopping online and using online payment methods than ever before. Because of the convenience and safety of online shopping, people are realizing that they don't need to leave their homes to buy groceries, or essential goods; and because of the wide assortment of brands and products, and attractive deals in e-commerce platforms like Lazada, people are also realizing that whatever they're looking for, they can now find it online. The same goes for brands and sellers, who continue to onboard on Lazada and shift their focus to growing their online businesses.
With ever-changing consumer needs and shopping behavior, as well as the shift to a more digital lifestyle, we at Lazada continue to uphold our mission to support the community by providing an trusted and convenient one-stop online destination for Filipino consumers.
********
JOSIAH GO is the course designer of the 55-video Business Model Course, the first in the Philippines and in Asia. A deep dive into the Mansmith Business Model Map, it's set apart from other similar models by adding two new building blocks: value chain and reconfiguration (for innovation). Learn more at www.continuum-edu.com.