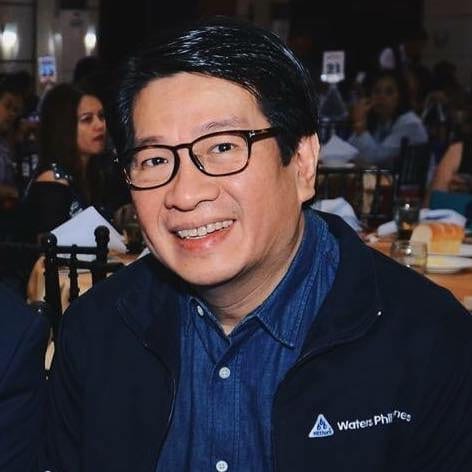 I got so many "Happy New Year" in person, via email, via sms, and via social media. I am sure you got many as well.
Today, in the opening sales leaders meeting of Waters Philippines, I shared what is behind each of the three words and what it means when the three words "Happy New Year" are combined.
The first word is HAPPY.
Most of us associate happiness with pleasure or pleasurable moments. Suffering or sad moments are far from being associated with pleasure. Just look at the photos posted on Facebook or Instagram and you will get indicators of what people find pleasurable– travel, new car, dream house, more savings, new experiences, new restaurants, bonding time together as a family, and the list goes on. As some of you already know, true happiness has two axis– x for pleasure, y for meaning. Pleasure on its own without meaning may be the happiest moment in one's life but without meaning, it is devoid of "soul".
I find purposeful meaning in helping small entrepreneurs, or young people whose companies are losing money. I find meaning in organizing events to share knowledge, to inspire people or to connect people. I find meaning in being able to convince people to give more of themselves than their money to worthwhile causes. I, myself, try to give others a piece of my time without worrying about monetary rewards.
I owe this mindset to my wife Chiqui who convinced me that it is in giving much of ourselves, not just in terms of resources but also of time and effort, that life becomes meaningful and that happiness should be our superior goal and not financial independence, the latter is only a pre-requisite for us to continue to do what we love to do.
The second word is NEW.
Newness is associated with change and gratitude as we have another chance to embark on what needs to be really done. It is another chance for us to reflect what we should stop doing and what we should start doing. These can be habits, skills, or even projects. What is the newness that can reinvent yourself and inspire others to do the same?
The third word is YEAR.
There are 365 days in a year. How are you going to spend these 365 days? If you live outside of the metropolis, you will likely spend a third of that time sleeping, 5% preparing to go to work, 20% on the road, thus, leaving 42% to work and hopefully within work, to do something of significance to others, and not just to earn a livelihood.
Think about it, when three words "HAPPY", "NEW", and "YEAR" are combined, they actually mean having a brand new opportunity to have the pleasure of starting something new that can benefit others.
So next time, you get a "Happy New Year", know the work of God in using others to remind you about your mission – service to others.
Happy New Year!