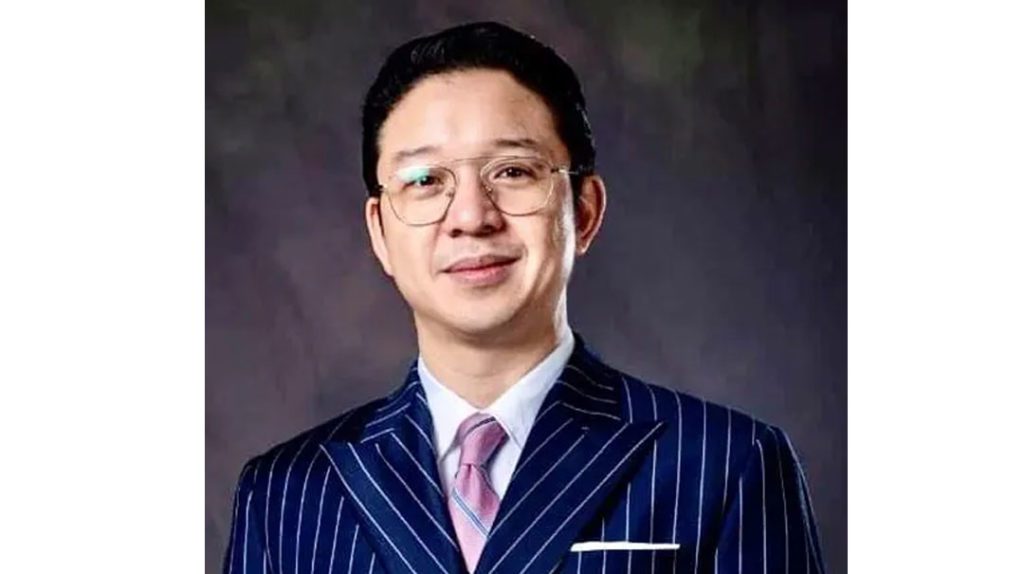 Mercato Centrale is one of the ten winners of the 1st Mansmith Innovation Awards. Multi-awarded entrepreneur and host RJ Ledesma and his team, along with their partners, popularized Mercato Centrale as a night market in BGC since 2010. It has since expanded to different areas and day market with carefully curated food tenants.
Mercato Centrale is the first food market to win numerous awards both locally and internationally, such as the 2019 Asia Leaders Awards SME of the Year, and the 2019 SME Excellence In Innovation – Philippine Winner at the ASEAN Business Advisory Council Awards. In this interview, RJ Ledesma shares with us about the innovations of Mercato Centrale. Mr. Ledesma will be speaking at the 1st Mansmith Innovation Summit and Awards on March 3-4, 2021.
Q1: Mercato Centrale did not start as a night market initially. What made you pivot as a night market even before the Covid pandemic?
A1: My wife and I enjoyed patronizing morning markets but she wasn't too fond of the heat and humidity in these al fresco markets, that irritation inspired us to create a weekend air-conditioned morning food market in BGC, with a demographic similar to that of the Makati CBD morning market. We named the market "Mercato Centrale" because it reminded us of our own experience at the original Mercato Centrale in Florence, Italy, where my wife and I went for our honeymoon. And the weekend morning market launched successfully in November 2010.
Several months into running the morning market, we came upon another emerging opportunity where we could pivot our outdoor food market business model – the al fresco night food market similar to the ones that you find in our neighboring Asian countries. We felt that the night food market could capitalize on the demand for freshly-cooked authentic homemade and street food dishes among the BGC office workers, call center employees and residents. The night food market proved to be the more successful business model and this eventually became Mercato's primary business model for several years.
Q2: The innovation of Mercato is in the value chain. You were conscious about how value is created with your offering instead of merely getting tenants to fill up space. Can you share with us your value-adding services beyond being a lessor?
A2: The value-added of Mercato lies in the business model of the leasing – – a high-foot traffic and recognizable venue but with a flexible leasing arrangement that matches the resources of the tenants. It allows tenants to establish their business, make a few mistakes and (hopefully) learn from them along their way, stabilize their operations and – once they are ready – expand to other Mercato locations or to cloud kitchen.
Another aspect is our strategic view that Mercato is a mentor, not just a lessor. Through the Mercato Academy, we formalize training for our vendors in different aspects of the business that will help them stabilize and grow (food selection and quality, marketing and sales, finance and operations).
Q3: Establishing your brand was also important in elevating your space beyond being a commodity. What do you want the Mercato brand to stand for?
A3: For the patrons, we want to be their top-of-mind food market that offers the following benefits: a variety of well-curated quality and food choices, an ideal venue to check out novel and upcoming food vendors, a safe and hygienic place to enjoy street food and heritage cuisine, great value-for-money for the selection of food, and (especially during pre-Covid and hopefully during the Next Normal) a place for a great bonding experience over food. Also, we want to be the go to place where you bring foreigners and balikbayans when they want to experience the local food culture.
From a business to business stand point (meaning the aspiring and current food MSMEs), we want to be known as the champion of small food businesses. As such we want to be the top of mind venue for anybody who wants to start off into the food business – from ideation to execution to expansion.
Q4: Can you share what your industry firsts are? What did Mercato stop doing that other lessors kept doing?
A4: In the earlier incarnation of Mercato as a food market, there were many firsts: We were the first food market operator to simultaneously operate a weekend morning and evening food market, we were the first to operate multiple night food market locations, we were first to operate a food truck market, and the first to come up with a competition for food MSMEs (The Next Big Food Entrepreneur) to join our food market (which was sort of our precursor towards our business incubation model).
When we pivoted to becoming a small food business incubator, we were the first to create this idea of an ecosystem to support the growth of food MSMEs (we actually worked with GlobeMyBusiness to create a Restaurant Business Network where we brought together a network of suppliers – from microfinancing to food sanitation to suppliers to brand marketing agencies- who could help small food vendors grow their business), we were the first to create a Mercato Academy (and the 'graduates' of these workshops had the opportunity to join our markets), we were the first to create scale up kiosks for our successful food vendors and we also are the first food market that will venture into developing a cloud kitchen with our vendors this second quarter 2021.
During this pandemic, we were also the first to develop a safe, outdoor, socially-distanced food market which combines both small food vendors and restaurants.
And, in a few weeks, we will launch the first food market app, the Mercato Marketplace, done by Multisys, a leading software solutions company. The app was built cognizant of the situation in the New Normal – it is there to help empower MSME food entrepreneurs by creating a next generation online marketplace that will scale our current operations. The app will feature an online shopping system with electronic payment and delivery services—all in one portal.
Onboarded merchants will be able to receive orders online and track their overall performance, including their revenue, items ordered, and ratings in real-time. Merchants can also easily add, delete, or edit their menu, as well as customize their customers' order options. For the users, it will have several digital payment options and receive real-time updates on their orders for pickup or delivery.
Q5: During the lockdown of Covid-19 pandemic, how did Mercato help the tenants?
A5: At the start of the pandemic, Mercato was forced to shut down because it was a venue for mass gathering, so we quickly returned to our roots and operated as an outdoor morning market by the barangay to provide essential goods to serve the surrounding BGC community. On top of that, we also did mobile community markets where we brought the Mercato market – like Mercato food vendors – to selected condominiums.
In BGC, we developed a safe, socially-distanced, al fresco food market that conforms to IATF health and safety protocols, that helps rebuild consumer confidence in outdoor dining and participate in the bounce back of small food vendors and restaurants.
We expanded our safe, socially-distanced outdoor market to SM By the Bay, and plan to open a few more of these outdoor markets throughout 2021.
Online, we aggregated all our small food vendors into one place, and assisted small food vendors to be present in multiple online sales platforms under the recognizable Mercato banner. In this manner, they can focus on producing their food products, and we can focus on our strengths as an incubator, aggregator and marketer. So now, when a small food vendor applies for Mercato, they can be simultaneously present in our Mercato Cloud Kitchen and in other online sales platforms as well Lazada, Resellee, Kumu and the Ayala Malls Zing App (and coming soon: GrabFood).
For our upcoming Mercato Food Hall, customers can order from the most sought after online and offline vendors, with a single delivery charge. The Cloud Kitchen of 'The United Kitchens of Mercato' will be operational by the second quarter of 2021. And we are making the Cloud Kitchen configuration agile that it can adjust to becoming a Food Hall when circumstances allow for it.
********
JOSIAH GO is the course designer of the 55-video Business Model Course available at www.continuum-edu.com, the first in the Philippines and in Asia.
–
Come and join us at the 3rd Mansmith Innovation Awards happening on November 17, 2023, at The Podium Hall, 1:00 PM-6:00 PM. For more information, please visit www.mansmithinnovation.com.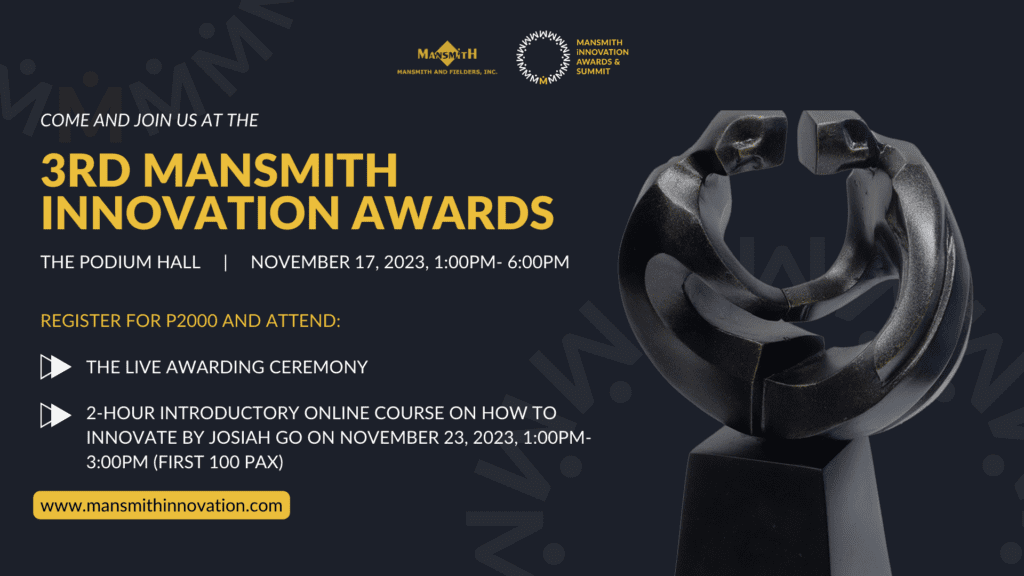 See more articles on Innovation.