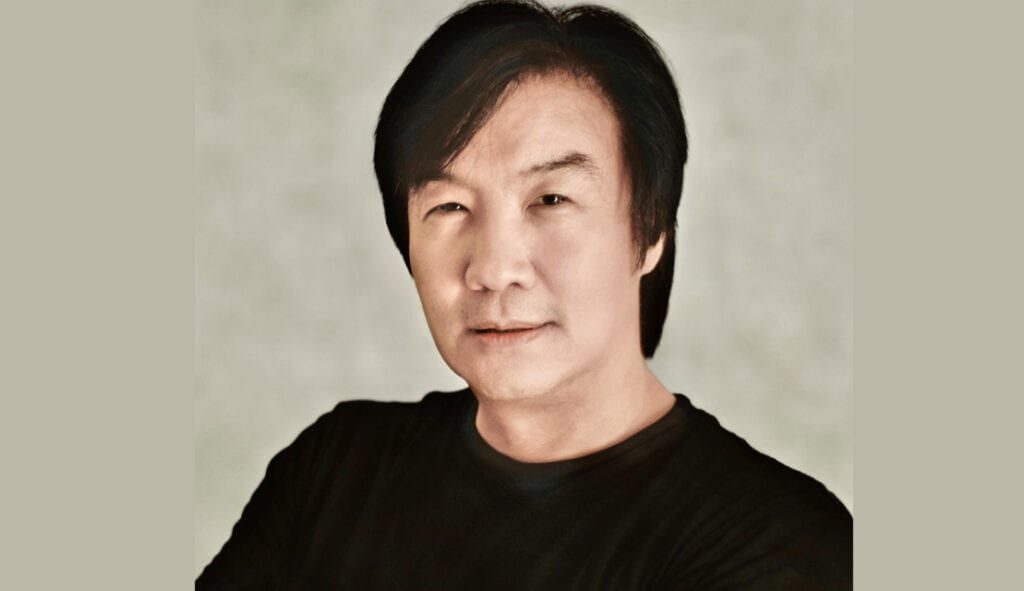 Internationally renowned furniture designer Kenneth Cobonpue is one of the ten winners of the 1st Mansmith Innovation Awards. In this interview, we asked Kenneth (who was described by Time Magazine as "Rattan's First Virtuoso"), about his creative process and why many companies want his name on the door. Mr. Cobonpue will be speaking at the 1st Mansmith Innovation Summit and Awards on March 3-4, 2021.
Q1: Can you describe the Kenneth Cobonpue brand that is communicated with each unique design you put together?
A1: Every piece I design evokes emotion. Nothing compares to seeing people smile and have fun when they see my work. For example, the general first impression of the Chiquita stool is one of discomfort because of the hard rattan spokes. But once you sit on it, it's actually the opposite. The poles sink in and bounce back, making for a pleasant surprise. A lot of my pieces, including the Star Wars collection, bring back memories of childhood, and transport people momentarily to another world. Life is serious and I want my work to remind all of us that it's alright to come and play. My inspiration comes from my dreams and fantasies. Through my work, they all take a life of their own.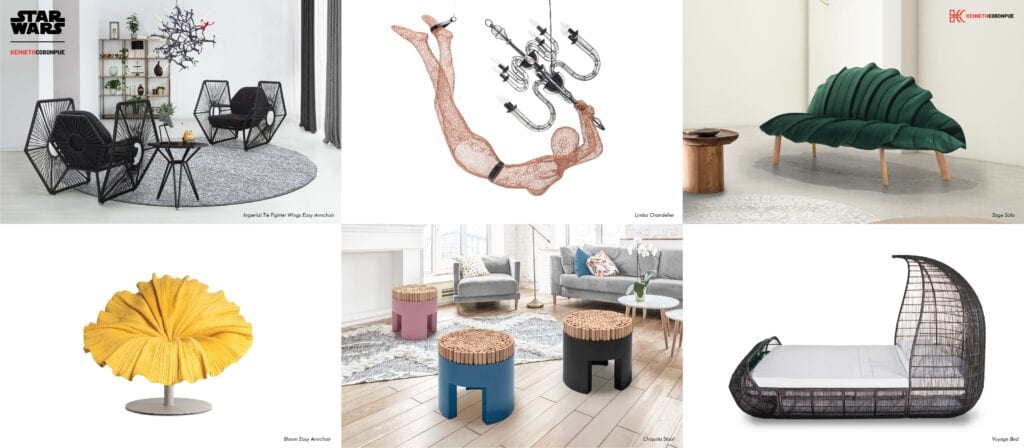 Q2: Which comes first – – the target market, the design or the target price? What are the dynamics and tensions like before your prototyping?
A2: When I started, I was more daring. It was always about the design. I didn't care about the price or the target market. It was fortunately a successful formula that allowed me to create a unique body of work unhindered by economic realities. But now that competition is tougher and production costs are higher, I am more calculated and careful when coming up with new designs. Aside from listening to the market, I always have to justify why people will want and need this product.
Q3: You taught design at La Salle. What should aspiring designers know to get them started in design? Do you have a recommended design process?
A3: They should know the business side of things if they want their craft to be their livelihood. That's the difference between design and art. Design has to fulfill economic and practical needs. I always tell students to master the theories behind good form and aesthetics. That's what separates a designer from an engineer. A designer is an artist, a storyteller, an engineer, and a businessman all rolled into one.
Q4: What qualities should designers have to be good, world class designers?
A4: You have to be creative and possess an entrepreneurial spirit at the same time. In terms of brand identity, you have to find your niche and be relentless in pursuing it. It's important to really know yourself and what you want to offer to the world. A friend once told me, you need 4 things to succeed. You need to have a passion for designing. You need to produce good designs. You have to make sure people can pay for your designs. You need to be sure the world needs your designs.
Q5: Some artists do not like commissioned work. What do you think of this?
A5: I don't mind it as long as your taste and quality are not compromised. I am a designer. We bridge the line between art and purpose, idealism and commercialism.
Q6: You did several collaborations – – airport, buildings, etc. Can you share your collaboration process?
A6: A project has to be interesting and challenging for me to take on. It has to be something where I can show my unique aesthetic and philosophy, and be beneficial to society. So I have done collaborations for buildings, monuments, playgrounds, theater, transportation, stations, fashion and even furniture. I believe in collaboration because it allows everyone to learn from each other. Without my skilled craftsmen, I cannot turn my fantasy into reality. Without the right team, I cannot produce the designs I make every day. I believe the world must all work together for humanity to go forward.
********
The search is on for the next top Filipino innovators in products, technology, services, business models, and more. Has your work and creations been proven to be original, sustainable, and commercially successful?
Apply now (no entry fees required). Read the previous winners' stories and download the application forms at http://www.mansmithinnovation.com
We are accepting entries until December 18, 2021.
Josiah Go is the Chairman and Chief Innovation Strategist of Mansmith and Fielders Inc. Learn more about them at http://www.mansmith.net