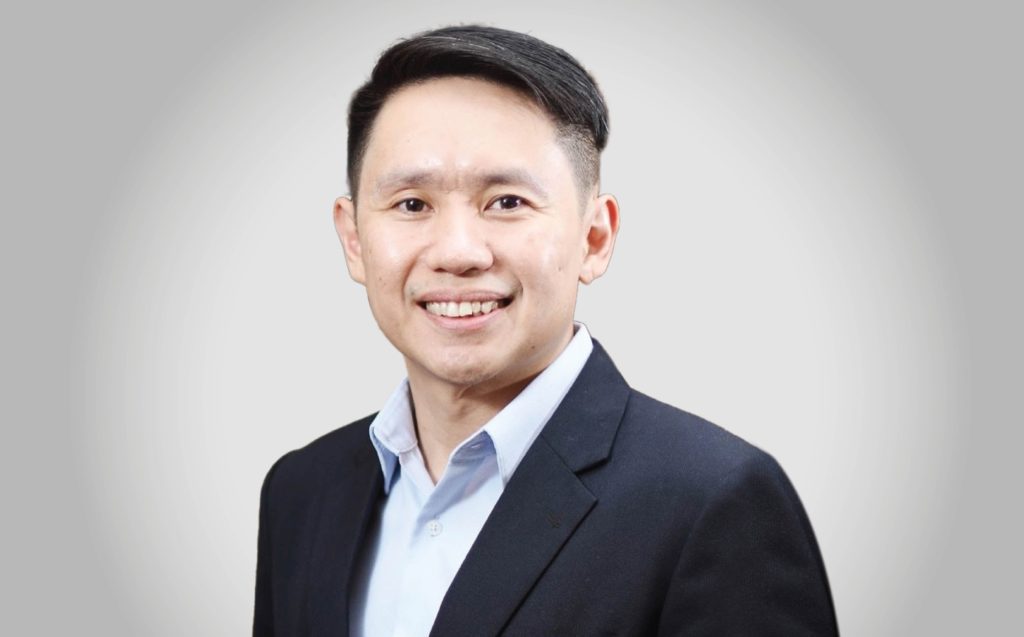 Carlo Endaya is the Vice President and General Manager for the Domestic Tuna Business of Century Pacific, more popularly known for their Century Tuna products. He won the Mansmith Young Market Masters Awards (YMMA) in 2009. In this interview, he shares his passion for marketing and sustainability.
Q1: What is the most pressing sustainability challenge facing the Tuna industry today, and how can we address it?
A1: The lifeblood of the Tuna business is sustainable fish sourcing and has always been the top priority of Century. Tuna is caught in the wild (not farmed), and we need to make sure that we have a consistent supply of Tuna not just for now, but for years to come.
There are a few Sustainability challenges that the industry is facing, namely:
1. Climate Change, which affects marine biodiversity and directly impacts the supply of Fish, and
2. Unsustainable and Illegal Fishing Practices. This is why Fishing vessels should follow strict guidelines to ensure that we maintain a healthy level of Fish Biomass in our oceans and that workers onboard are fairly compensated and treated in accordance with human rights principles.
Q2: Briefly, what are Century's short and long-term sustainability programs?
A2: On the short-term (and on a day-to-day basis), Century Tuna can directly and immediately impact Sustainability in fishing. Being one of the world's largest Tuna companies, we influence fish suppliers to adhere to strict global policies to ensure fish sustainability.
We make sure that we only work with Fishing Companies that are certified sustainable — 100% Compliant to the International Seafood Sustainability Federation (ISSF) and to the Regional Fisheries Management Organization (RFMO) Conservation Measures.
These include:
• Traceability – Tuna caught needs to be traceable to the vessel and trip details. All vessels must be fully registered at the ProActive Vessel Registry.
• Monitoring – All Fishing Vessels must have GPS Monitoring Equipment. The 'non-critical' fishing areas are identified and fishing is scheduled accordingly.
• Third Party Assurance – Fishing vessels have observers and are regularly audited on-board
There are strict penalties for non-compliance, while in congruence, market opportunities open up for sustainably-sourced fish.
On the long-term, we have also recently launched the Century Tuna Saving Our Seasinitiative. This is a program to help reduce Plastic Pollution in Philippine waters and promote the Plastic Circular Economy. Our country is the main contributor to plastic pollution in global seas/oceans where 36% of all Global plastic pollution in the seas come from the Philippines.
In partnership with Hope and Aling Tindera's "May Pera sa Plastic" efforts, we aim to create a plastic circular economy to ensure that used plastics are properly processed, recycled and upcycled, and at the same time create additional sources of income for consumers.
Q3: How do you engage and collaborate with other stakeholders in the seafood industry to drive collective action on sustainability issues? How do you ensure transparency and verifiability of efforts to your stakeholders?
A3: By participating and collaborating with the Bureau of Fisheries and Aquatic Resources (BFAR) in conceptualizing Fisheries Administrative Orders (FAO) addressing sustainability issues in the Philippines. We also engage with sustainability groups such as International Seafood Sustainability Federation (ISSF), Earth Island Institute (Dolphin Safe – EII), Fisheries Improvement Projects, Marine Stewardship Council. To ensure transparency and verifiability efforts to our stakeholders, our facility is regularly audited by competent authorities such as Bureau of Fisheries and Aquatic Resources (BFAR), Marine Resources Assessment Group (MRAG), and General Society of Surveillance (SGS).
Q4: Can you share an example of a particularly challenging issue balancing sustainability and business goals you've worked with and how you navigated it successfully?
A4: There have been instances in the past where there are fish suppliers that do not have the proper documentation that adheres to our Sustainability policies. Even if their prices are lower than the market, we have a strict policy that we do not engage with non-compliant suppliers.
We do not compromise Sustainability for a quick profit. We pay a premium to ensure that our supply is sustainable, and if fish price goes up, we manage by finding other ways to maintain our margins – implementing Production and Supply Chain efficiency improvement projects for instance.
Q5: Are consumers willing to pay more for sustainable products? How do you communicate your sustainability message in a way that resonates with them and drives behavior change?
A5: There is a segment of the population that pays more for sustainable products, and most global customers would only purchase Sustainably-Fished Tuna, which is what we have in Century. But there is still a long way to go to increase consumer awareness on sustainability.
In order to drive behavior change, there needs to be consistency in the message through the years. We also need to find passionate groups and/or individuals who can help spread the message of sustainable living.
Q6: How do you measure the success of your sustainability initiatives beyond ROI?
A6: For our Saving our Seas initiative, we started with Mabini, Batangas in Anilao as our pilot area. It is one of the most marine biodiverse areas in the world. One key measure of success is how much Plastic (in Tons) we are able to intercept from reaching our seas.
For sustainability in fish sourcing, our key measure would be the average price of Tuna that we source. Given that tuna supply directly affects our bottom-line, we need to ensure that we keep the supply available for years to come. As they say, we should not "kill the Golden Goose", or in our case "the Golden Tuna".
***
Carlo Endaya will talk about "Integrating Pull and Push Marketing: Finding synergies and opportunities for collaboration between brand and trade marketing strategies" during the 4th Mansmith Brand Summit on July 5-6, 2023. For details, please visit https://brandsummit.com.ph
*****
Josiah Go is Chairman and Chief Innovation Strategist of Mansmith and Fielders Inc. 
See more articles on Marketing.