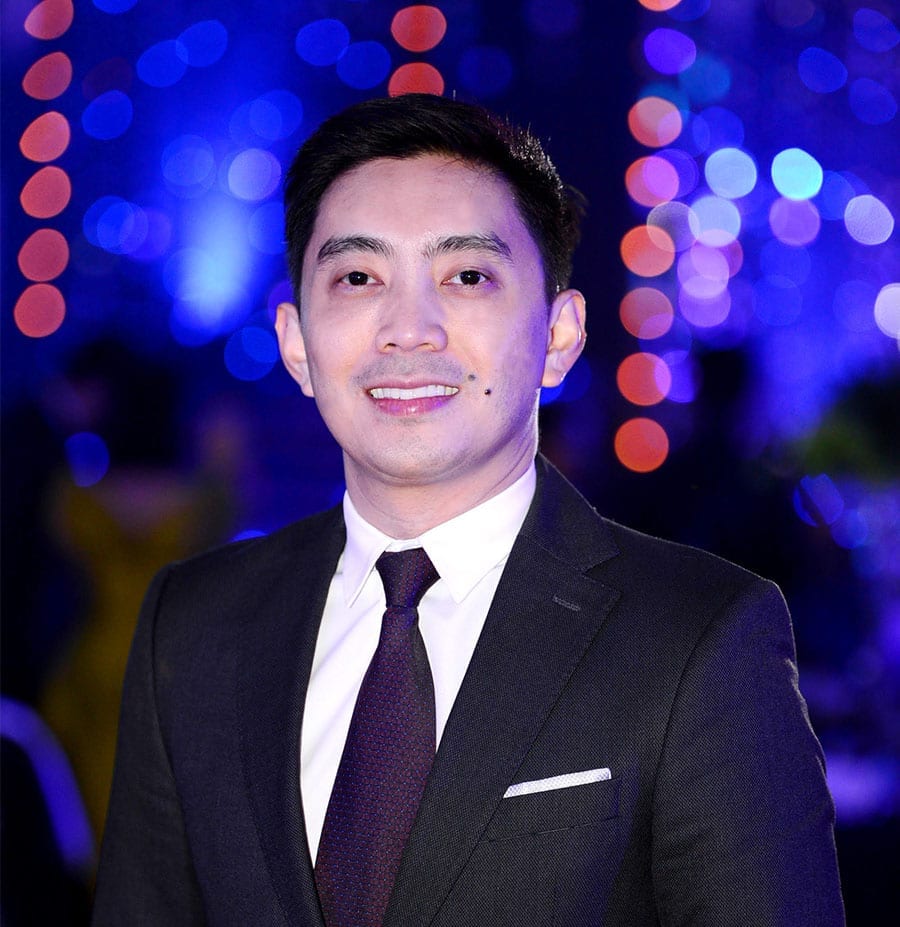 Francis Flores won the Mansmith Young Market Masters Award (YMMA) in 2010 for leading the turnaround of Greenwich Pizza and Pasta. He was promoted as the General Manager and President of Greenwich from 2011 to 2013, where he transformed it to the Philippines' number 1 favorite pizza brand through innovative and award-winning campaigns. He served as the President of Dunkin Donuts China and Head of International Operations for San Pin Wang, Yonghe King and Hong Zhuang Yuan in China, as well as PHO24, Highlands Coffee and Jollibee in Vietnam from 2013 to 2015, successfully driving the development and strong growth of these businesses.
He started out his professional career with Unilever, where he assumed various sales and marketing management roles in 10 years with the company, capping off as Regional Brand Director for Axe across Asia. Francis graduated Cum Laude at the University of the Philippines Diliman with a degree in Business Administration. He shares his insights about growing brands.
Q1: Jollibee is now the digital engagement leader in the Quick Service Restaurant (QSR) industry in the Philippines. What are key factors to make a video go viral?
A: For Jollibee, deep consumer understanding, a passionate (and purpose-driven) team coupled with intuition are key to creating blockbuster viral campaigns. Owing to a 40-year love story with the Filipinos, Jollibee has been witness to countless stories of joy that have granted us complete understanding of our audience – of what makes them care and what makes them share. These stories are solidified to become powerful truths well told.
Intuition is about having the confidence to make bold decisions without solely relying on market data. For Kwentong Jollibee, going against the grain of traditional advertisements by launching long-form videos online and going after the hearts of its consumers is a decision highly driven by intuition.
These very powerful tools only materialize with a passionate and purpose-driven team. In our case, the collaboration between Jollibee and our creative agencies Publicis Jimenez Basic and McCann Worldgroup Philippines, is one built on a culture of trust and driven by purpose to create campaigns fit for a global brand. Aligning our passion, values and purpose creates the best campaigns.
Q2: You led the turnaround of Greenwich by aligning with pop culture and cheesy advertisements. How should brand owners diagnose how to turnaround a declining brand?
A: Declining brands all have one thing in common — they have failed to master the brand and business fundamentals. To diagnose a declining brand, the brand owners should start by having a thorough and objective brand review to identify and understand the real issues causing the decline. Most of the time, these are fundamentals that were not properly executed. Identifying them is critical to come up with the right solutions.
Q3: In your various work assignments, what have you learned about the best way to choose your target market?
A: Choosing your target market is a key part of the brand's strategy. It is important for the team to have a very clear and sharp description of the target market, and that also means knowing who you DONT WANT to target. In doing this, it allows the team to focus more. This focus will then lead to better execution and result to discipline required for sustainable growth.
Q4: Is it differentiation or popularity plus availability that makes a brand grow and gain market shares?
A: A brand gains (and sustains) market share by having a very clear differentiation (USP) and the discipline to stick to it continuously. Popularity and brand growth go together. Jollibee has managed to grow market share and sustain market leadership through its quality products – a taste uniquely Pinoy, partnered with innovation in communication, addressing the consumer's ever-changing behavior.
Q5: How does a brand get passionate consumers?
A: Affordable and great-tasting food coupled with quality service have always been the brand's best-kept promise to its consumers. What has also made Jollibee truly a cut above the rest is the meaning the brand gives its consumers: Jollibee is uniquely Pinoy and has become a symbol of pride, joy, and family. The brand continues to tug the heartstrings of its consumers because it stands for something that cannot simply be replicated and replaced.
Q6: As a Quick Service Restaurant, how can you ensure brand identity is reflected at the store or delivery level?
A: We make sure that our advertisements reflect the culture and values that Jollibee and its employees uphold, and not the other way around. The brand's mission of spreading joy through great tasting food and a vision to be one of the top global QSRs is embedded in our ways of working, especially in our store teams.
Jollibee's spirit of family and fun and promotion of positive Filipino family values is intrinsic in the company culture and in turn, is echoed in quality of products and service we provide.
(Josiah Go is chairman of Mansmith and Fielders Inc. He and Chiqui Escareal-Go are Co-Founders of the annual search for the Mansmith Young Market Masters Awards, the first and only recognition for savvy brand builders and entrepreneurs 35 years old and below. Log on to www.youngmarketmasters.com to download the form, and see previous winners, judges and event guests)