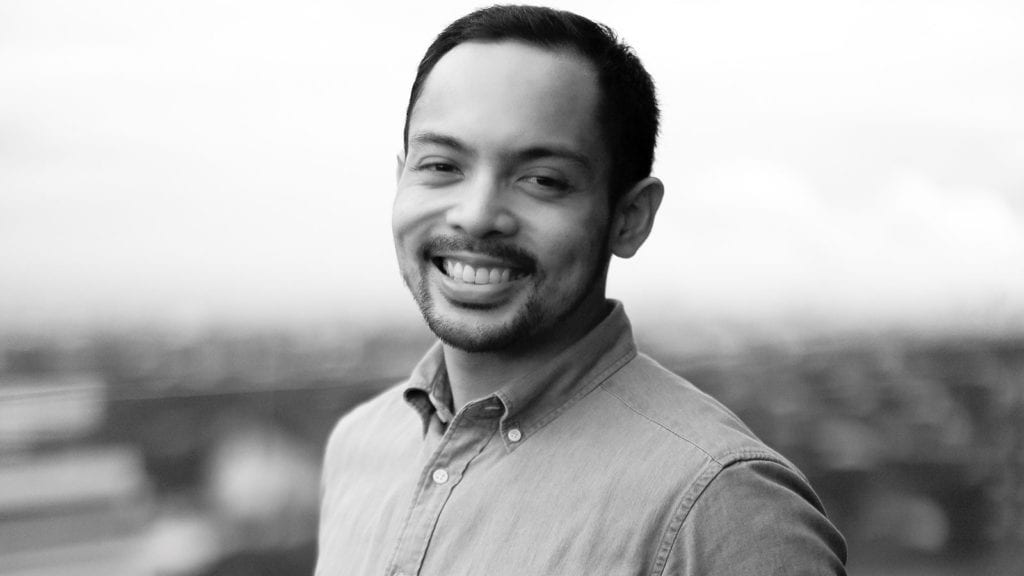 Boozy.ph is the leading online seller of alcoholic drinks in the Philippines. Its co-founder and partner Jonathan Joson, a winner of the Mansmith Young Market Masters Awards (YMMA) in 2011 for digital marketing, shares with us his thoughts about the ecommerce and the alcoholic drinks industries The search for the 16th Mansmith YMMA is ongoing. Entry forms can be accomplished online via www.youngmarketmasters.com.
Q1: You were previously working in the advertising field. What got you to sell alcoholic drinks online?
A1: Two reasons, really.
My last corporate job was in media sales for the Performance Marketing team of Google Philippines. I was handling sales-driving and lead generation campaigns for large advertisers like Cebu Pacific, Philippine Airlines and BDO. Dealing with all sorts of advertisers on a daily basis, I soon realized that digital marketing truly made an impact for e-commerce businesses in terms of the amount of sales and ROI that it was driving for them – and more importantly, that what I did well for other businesses for 10 years would probably work even better if I did it for businesses that I owned instead.
Second, I also had a hard realization after a decade of working in different companies that I had no ambitions climbing the corporate ladder anymore – I'd rather own my own businesses, grow them, and reap a larger share of the benefits of my work, done at my own pace and style.
My wife Julie and I were aligned on the same vision so we started HairMNL in 2016 as our first e-commerce business; I was then invited to be a partner of Boozy a few years after. My skills and knowledge translated directly into helping both businesses grow rapidly and both are now leaders in their verticals.
Q2: The demand for alcoholic drinks is rising during the pandemic despite the recession, perhaps as a way of coping. Is there another explanation to this? How long do you think this demand will keep up?
A2: I don't think it's necessarily because of coping, but rather as a change in distribution and buying behavior. Bars, clubs, and restaurants where people usually consume alcohol socially are all closed, and people are still apprehensive about regularly going to supermarkets. Liquor bans were also in place in most Metro Manila cities which led to hoarding behavior early on in the ECQ phase of the lockdown.
We noticed a surge in new customers starting in March that was sustained until the end of the year, as well as an increase in average order value (AOV) due to people buying larger baskets per order especially early in the pandemic. We'll probably see this every time there's a stricter lockdown that inhibits people from going out.
The pandemic accelerated online beverage (and food ordering) significantly and introduced a new, safe, and convenient way to purchase staples. While it won't replace on-premise consumption when normal business resumes, we're optimistic to think it's a permanent change.
Q3: What are changing preferences among alcoholic drinks that you have spotted? Why do you think this is happening?
A3: Great question! It's a digital business so we have access to so much data in real time. One interesting trend we saw early on in the pandemic was a temporary shift from "social" drinks like tequila traditionally consumed by the shot with friends, to more "individual" drinks like gin which you could mix up into a cocktail by yourself at home. From being one of our top categories, tequila took quite a hit during the ECQ period but slowly recovered up to the Holidays when people started (hopefully safely) socializing again.
I also closely follow the maturing online wine sales market. The wine category grew to become our second largest on the site in 2020, which is great because these usually represent a different market from the liquor-drinking market that we already cater to. For other existing customers, wine is more a daily staple that they consume regularly with family meals, so this also translated into higher purchase frequency. I'm also very excited in maturing palates – our customers have always had a sweet tooth in terms of wine, preferring entry-level Moscato and Pink Moscato, but data shows they're now also exploring full-bodied reds, Chardonnay, and even Pinot Noir given the right price points.
Q4: Why should consumers buy alcoholic drinks in boozy.ph rather than in other ecommerce sites?
A4: Quite simply, we have the widest range of products, at very competitive prices, delivered to you within 90 minutes in Metro Manila (Note: We had to relax our delivery guarantee to 2 hours in 2020 due to pandemic regulations, but should revert back to 90 minutes soon!)
Q5: What else do you sell in Boozy.ph?
A5: We also sell a wide range of complementary products to wine and liquor, such as mixers, chips, wine and bar accessories, and tobacco products.
Q6: Can you share tips on how entrepreneurs can succeed selling online like you?
A6: It's all about forming a team of the best talent you can afford for each of the most vital functions that you need. In our case, the founding team already had experts in F&B, Operations, and Digital Marketing, so we also had to make sure that we had the best Development, Logistics, and Brand Marketing talent on board as well. Team work truly makes the dream work!