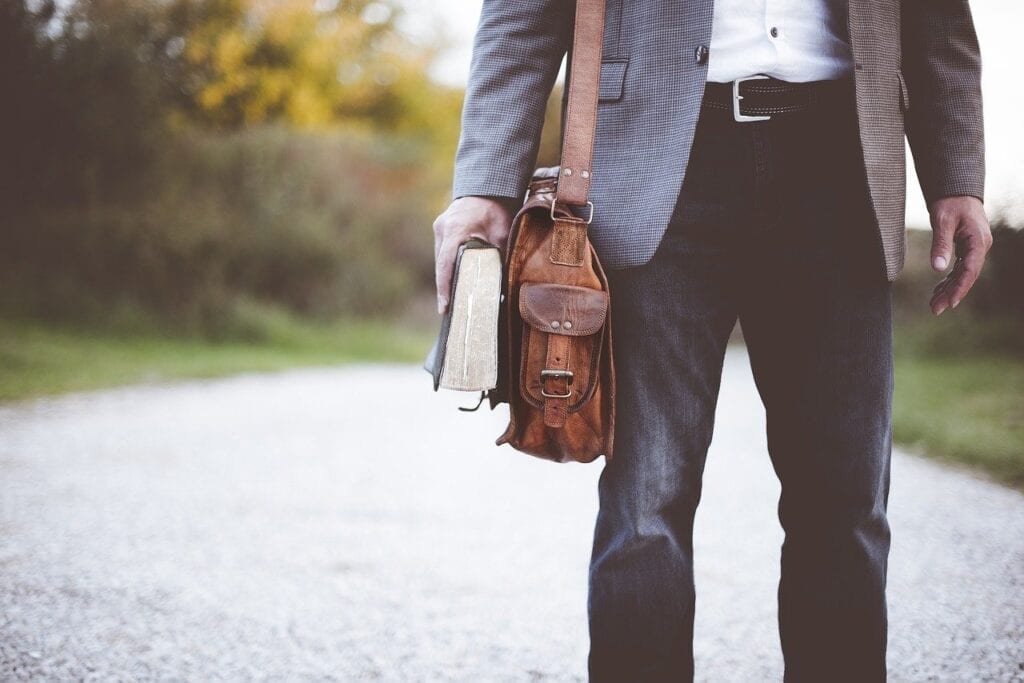 (Updated Oct 5, 2020)
There are subjects I wish were taught in schools by qualified teachers: Practical skills and advice needed after college, as part of our culture building as a country.
The effectiveness of adding two more years to high school is not yet measurable, but one thing is for sure. The thin slicing of the accounting, business, and management (ABM) track in K-12 will reveal gaps in education, because most marketing and entrepreneurship teachers focus more on theory than practice. In fact, I asked some entrepreneurship teachers if they were allowed to do business on the side, and the shocking answer I got was a NO as it is considered moonlighting. Would it not enhance the competencies of business teachers if they were allowed to gain experience beyond teaching, beyond their degrees?
I asked parents in business what they felt was more important as a requirement for teaching, a higher education degree like a graduate degree or Ph.D., or a successful practice? They have repeatedly chosen the latter. It would not even be bold for me to claim that some schools may be training students to fail! Activity is not progress!
I dream of schools teaching the curriculum of the future. For sure, we need to acknowledge a tech-based world, but a tech-based world also has a greater need for people to learn soft skills in order to gain a headstart advantage.
While working from home during the COVID-19 pandemic, I have experimented teaching 5 sessions of business acumen – – business design, innovation, marketing, execution and resiliency — to three classes of students, and surprisingly got an excellent response. Students as young as 14 years old not only understood but enjoyed the sessions. I have gotten many unsolicited appreciation messages from parents and students. My 4th batch will start in November 2020.
One of our companies is Mansmith and Fielders Inc., the market leader in marketing training in the Philippines, which is celebrating its 30th anniversary this year. One of our divisions, Sensei Business Academy, has been pivoted to focus on the student market, and it is offering several courses this 2020, as follows:
Leadership skills
Influencing skills
ThinkStart
Assertiveness Training
Problem Solving and Decision Making
Business Acumen
Innovation Skills
…and more to be revealed soon.
We are also planning 2 group tutorials:
Marketing Plan – requirement for school's marketing course
Business Plan – requirement for school's entrepreneurship course
By offering subjects not taught in schools, facilitated by highly experienced professionals and powered by Mansmith and Fielders Inc., we offer parents relevance, uniqueness and believability in preparing their children to lead in a different future.
We are also open to hosting "Sensei Inside" arrangements with schools, where we actually take over marketing and entrepreneurship classes for schools for teachers who need qualified teachers to do so. Write to me josiah@mansmith.net.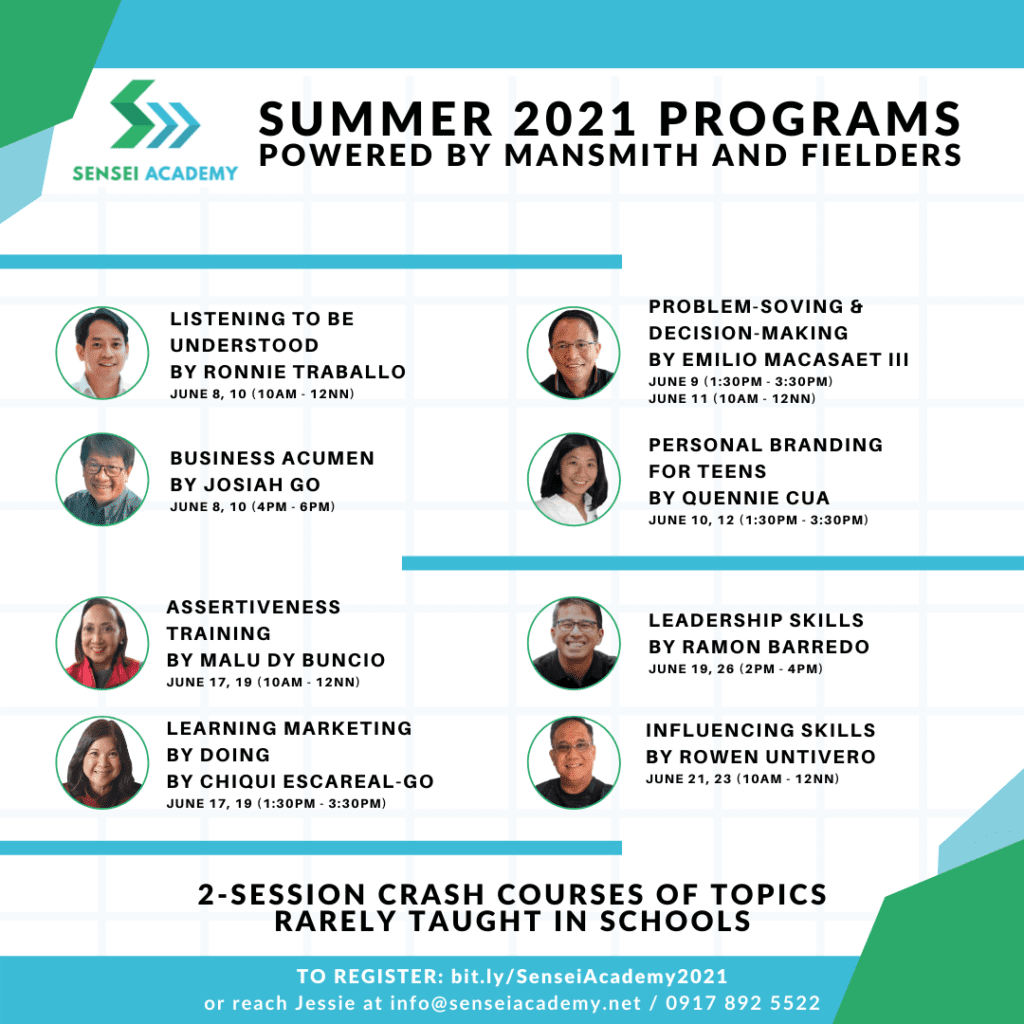 Visit our website today: https://senseiacademy.net.