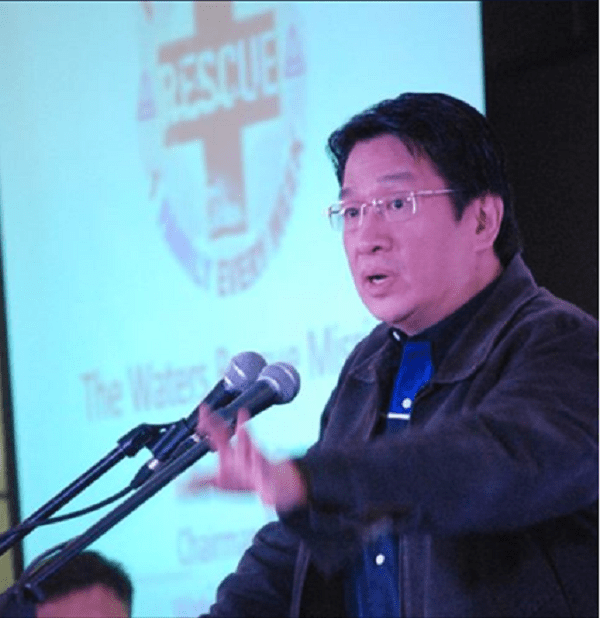 A few years ago, I was one of the plenary speakers of the Philippine Center for Entrepreneurship's Go Negosyo Youth Summit.  Let me share the five highlights of my talk on "Grow from Failures" where I talked about many business failures from my early days, some of which I also wrote in my book "The WE Entrepreneur".
1.     I was 23 years old when my company became an exclusive distributor of TDK cassette tapes in 1985. The venture lasted for only a year.  While I paid fifty percent for import duties, parallel importers (a diplomatic term for smugglers) sourced their products at a bit higher price but leveraged their non-payment of high taxes.  In an environment where smuggling was rampant, I could not survive with higher cost unless I do the same thing, something I already knew I did not want to do. My only option was to find other products to sell. I learned an important lesson — always watch and control my cost.
2.     My second product was a set of Sanyo small kitchen appliances, such as blenders, toasters, coffee makers and the like, eventually adding other products like vacuum cleaners as well. The Japanese yen to an American dollar was 240 when I started.  By the time I decided to quit this product line six years after, the yen was already 120 yen per US dollar. Our gross margin of 30-40% became 3-4% because we could not increase the price proportionately. I am glad I quit this product line early on because the retail prices of these products at present are not far from where I left them in the early 1990's. The lesson here is to understand global issues such as how the U.S. pressured Japan to appreciate their currency in order for Japanese products to be more expensive when exported; the same thing the U.S. is doing to China the last few years to help solve their trade imbalances.
3.     My third product was a U.S.-made water purifier product known as HomeMaster. I sold tens of thousands of units annually for over a decade because of its superior features and much longer filter life. When the new owners of the U.S. Company took over, they had other plans, and our differences forced me to stop selling this product.
4.     In 1989, we invested in a training company but did not participate in its management.  There was good intention but lack of attention of the administrators who were busy with their other service business. It lost money as it was not operational for a few months, until I decided to turnaround Mansmith and Fielders, Inc. in 1990.  Here I learned that failure could be a blessing in disguise. After repositioning Mansmith to specialize in marketing strategy, I tried my hands as a trainer and consultant, and here I am now – an author who wrote twelve books in marketing and entrepreneurship and a professional speaker and consultant at that.
5.     In 1995, we launched Waters Philippines as the first network marketing company selling home water purifiers; it became the leading Waters company in Southeast Asia a few years after.  We added foot detox and shower therapy later and included food waste disposers recently. Over 15 years later, Waters Philippines continues to enjoy stable growth.  My lesson – you can get it right the third time.
The TDK and Sanyo product lines made me ask "What should I abandon in order to grow tomorrow?" The HomeMaster experience made me ask "What are critical success factors?" The Mansmith and Fielders, Inc. experience made me ask "What does it take to turnaround a business?" while the Waters Philippines business made me ask "Do you have the right business model in order to succeed?"
Today, having learned and succeeded from past mistakes, my wife Chiqui and I have two other companies — one in property and another in investment.  Growing from mistakes have its rewards too, as my achievements in business and advocacies made me win prestigious awards like the Agora, Ten Outstanding Young Men (TOYM) of the Philippines (2001) and of the World (2002, in USA), among other awards.
Bad news, good news, who knows? Learn and grow!
(Thanks to BusinessWorld for publishing this article)