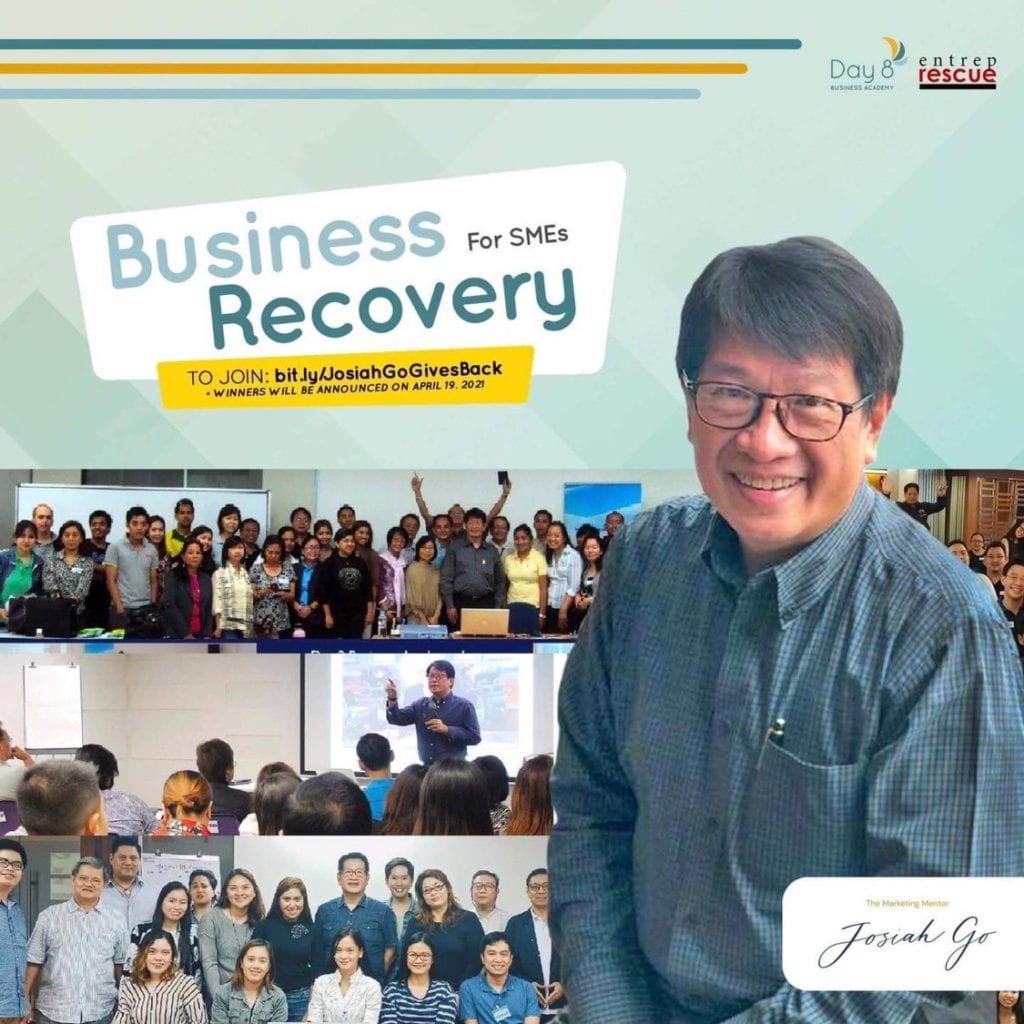 Two weeks before my April 22 birthday, we put out a call for SMEs: Get the chance for a free one-on-one consulting opportunity. The mentees were chosen from applications and, with a prior company profile and their concerns sent ahead for better mentoring flow, were each given a quarter of an hour with me. Not all were able to get this free mentoring time, so please allow me to share part of what we discussed for everyone's learning purposes.
My first mentee was a music school owner. Her problem was the difficulty of selling a European-accredited certification recognized in some parts of Asia. Compared to music schools in Malaysia, she was selling less than a tenth of their volume. I taught her to create a funnel quantifying the size of her market. It turned out that the market size was much smaller than what she estimated. Thus, the key decision became whether it would be better to spend the proportionate time and effort to push her other music services giving her greater revenues and profit.
My second mentee was a second generation plasticware manufacturer. She admitted to being an operations type of manager rather than having opportunity-seeking entrepreneurial traits. I pointed out the need to drive the market as part of expansion, rather than to always be satisfying the needs of customers based on wanting to get more for less! After all, the channel profit was nearer to the end consumers rather than in manufacturing, and they already had cost as an advantage as manufacturer.
My third mentees were siblings in the fruit business. One was good in sourcing, the other in sales. The business was only a year old and doing well, but they were getting tired out due to increasing clients. I advised them to decide if they really wanted to sell 40 types of fruits, since 3/4 of the items were not doing as well. Do they want to cultivate the image of a complete range supplier or a specialty supplier? I also advised them to separate acquisition and retention, two types of marketing efforts, and introduced them to a tech supplier that can help them become more efficient in the reorder side of the business, as well as in customer relations management and analytics.
My fourth mentee was in low carb baked goods who was expecting to grow 10x based on her traction of delicious but nutritious baked goods low in carbs. I told her not to forget to register her trademark as part of protection, and to develop personal branding visually showing her own transformation from a sickly, overweight person to a slimmer person who did not have to take medicines anymore.
My fifth mentee was a late entrant in ecommerce. They needed to have clarity on their business' relevance of what pain points they were actually solving as another ecommerce platform.
My sixth mentee was in the software business. I recommended they stop telemarketing efforts, since they had to be effective in knowing who their target market should be first.
My seventh mentee was in the photobooth business, which was overtaken by newer more aggressive price competitors in a contracting market brought about by the pandemic. They were advised to look beyond photobooths and zoom out to the larger memory gift benefit, to include material things that can be bought in bulk by buyers.
I am sharing these cases because SME entrepreneurs reading this article may have similar concerns to the cases cited above and can learn from the solution to the root cause, rather than the solution to symptoms. To summarize:
Think of scalability when deciding your target market. A business model can only be scalable when the target market is scalable!
Track the trends in your source of channel profit and consider options to increase participation in the industry profit pool.
Remove inefficiencies in the value chain. Invest in technology while rationalizing slow moving items.
Think about barriers to competitive entry.
Know barriers to consumption you need to solve, don't just create an offer.
Evaluate what works and why, what does not work and why not.
Look beyond the current business, zoom out, and expand to adjacencies that create similar benefits. 
(Josiah Go is Chairman and Chief Innovation Strategist of Mansmith and Fielders Inc. Follow their subsidized subscription project for SMEs at www.day8.org)