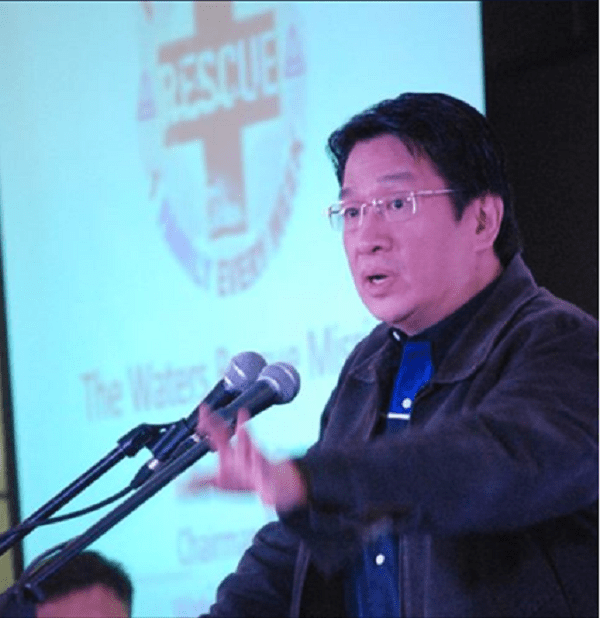 Red ocean
Many brick-and-mortar supermarkets are in the red ocean — a market space where stores are constantly fighting against each other to win existing customers. As they aspire to be the preferred store, they usually resort to launching price and promo deals in predictable intervals. Unfortunately, the transactional norm of offering lower prices will not be sustainable, unless they get bigger margins and manufacturer's support funds similar to volume discounts of the larger supermarket chains. Store options are available for consumers: budget-conscious ones are smart enough to stick with two to three stores where they can get the best deal, and digital native millennials are looking for more than what traditional shops can offer.
Online Options
The entry of more and more online stores and delivery services, brought about by increasing market penetration of smartphones and broadband, will continue to solve many pain points of the consumers, such as heavy traffic; parking space and fees; store operating hours limit; price comparison; long queues; and time and effort to locate and carry goods. Online shops can save consumers' time, approximately 50 to 150 hours a year for the time-starved workforce. If brick-and-mortar-stores will not improve and offer a more compelling value proposition, online shops will continue to overpower them.
Chief Executive Officer of Walmart e-commerce (U.S.), Marc Lore, believes that online supermarket, while still small, will grow 300% in 10 years, much higher than brick-and-mortar. Virtual reality and Voice will be the two big V's that can change online shopping experience in the future.
Here in the Philippines, with the increasing middle class and young population, Google predicted that the online market will reach Php 918 billion by 2025.
The New Consumers
Consumers are now harder to please as lifestyles continue to change. Supermarket operators need to remember five important things to deeply understand new needs. Here are the 5 I's of the new supermarket consumers:
1. Informed
Consumers and shoppers are now better informed. Progressive stores want to be consumer advocates by being transparent, giving their customers access to vital information about their products, because they aim to deliver the value expected from them.
2. Impatient
Shoppers, especially those buying during peak hours of weekday evenings are concerned about time, considering the family members who are waiting for food on their dining table. A much lower price is no longer an excuse for longer check outs, because technology should be helping shoppers spend less time in the stores doing non-value adding activities. Supermarkets need to genuinely respect the limited time of the shoppers.
3. In-touch
Shoppers have social circles in social media allowing greater speed for sharing a brand or store experience. They just post using their social media accounts instead of writing complaint letters or feedback — a double-edged sword for the store, as bad comments are as free to be shared as good remarks.
4. Improvement mentality
Consumers buy products or services because they constantly look for better ways to create an ideal version of themselves. Stores should align their strategy to this insight.
5. Identity
Benefits expected by shoppers go beyond functional (features) and economic (price/value), because these are just buyers' minimum expectations. In a brick-and-mortar store, shoppers and their choices can be seen by other people. Therefore, in formulating the store's marketing plan, it is very important to consider emotional (feeling) and social (perception of others) needs.
Brick-and-Mortar
Physical stores are costly, considering the following: real estate in prime locations, warehouse and inventory levels, plus stolen goods that can go as high as two percent. But the greatest strength of these brick-and-mortar stores is their ability to affect the senses — taste, smell, touch and sight. But how many supermarkets are challenging the traditional "trading" assumptions? Which among them are adopting market-driving strategy to actually create a new category of shopping experience and new value to the customers, by utilizing sensory marketing which cannot be replicated yet by online stores?
Future Supermarkets
While the online market continuously grows and presents advantages, brick-and-mortar stores must constantly strive to understand consumers' pain points to stay relevant. Apart from creating their own online channel, supermarkets can use these 5C's to challenge online convenience:
1. Culinary studio
Think experiential. Understand the joy of cooking and bonding with house guests over food. The culinary studio will have its resident culinary expert who can facilitate cooking demos and share food recipes, history and cooking methodologies, a connect-and-develop (C&D) type of full-time job function. Supermarkets and suppliers implementing category management can work together toward this transformation. In other words, aside from "average sales per square meter", supermarkets need to include "experience per square meter" as part of the metrics.
2. Community
Think human problems that require efficiency— visiting the laundry, the drugstore, and many more. By understanding the importance of having more quality time with loved ones, supermarkets can incorporate outside services that are actually helpful and time-saving for the customers.
3. Context
Think about customization. Shoppers' moods and motivations vary depending on the time of the day or on the day of the week. Supermarkets should align with them through themes, games and gimmicks that match the time or day to enhance customer satisfaction.
4. Connections
Think about relationships. Supermarkets can serve as an avenue where people get to meet and network with like-minded individuals. This will be market segmentation at work.
5. Cost control
Think about profit. Reduce the number of stock keeping units from over 20,000 items, as the majority of inventories are just 20% – 30% of the total sales. This can be done by reducing the number of brands and items per category. The simplification can also help shoppers navigate stores with ease. Cost control also involves more private label brands for different market segments. For smaller stores, there is a need to develop alliances with other stores to create economies of scale and compete with bigger chains. Bigger stores, on the other hand, should look into potential vertical integration with selected food manufacturers as a part of store brand differentiation, culinary relevance, and business model innovation.
Josiah Go is running his 38th Market-Driving Strategy seminar live via ZOOM on Mar 28, 29, 30, 31 & April 8, 2022 (2pm to 5pm GMT+8). In the Philippines, he is the only one doing this seminar, so don't miss out! Click this link to learn more.