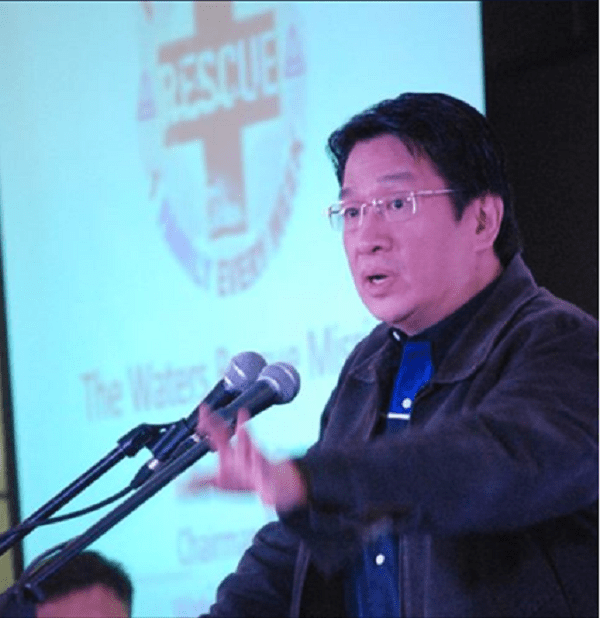 Whoever you voted in the May 9 elections, it's over except the official counting. Let's be vigilant and not allow any cheating in whatever form by any candidate. Let's also not be quick to over react to any rumor. Let us love our country Philippines more than any candidates. We did not vote for one candidate, we voted for our country. Our love for the Philippines has been the reason to elect government officials who would serve for the betterment of this nation.
Accountability:
Let's make our candidates accountable. If they win, we should hold them responsible for their promises. If they lose, let us encourage them to support the newly elected government.
As many of you know, I voted for administration candidates Mar Roxas and Leni Robredo. If both of them won't make it, I expect them to support the new government as well within the boundaries of the law and morals.
Mayor Rody Duterte will likely become the next president of the Philippines, let us respect him and create a smooth environment for transition and support the new president and his or her team.
Change Starts with Us:
To the Duterte supporters who bashed me, cursed me, called me names and other descriptions that are unprintable, I forgive you. I hope you recognize that we both love and believe in our candidates, and social media has been used to highlight the strengths of our candidates as well as weaknesses of others.
I have a few blog articles critical of Mister Duterte for his demagogue strategy. I encouraged all supporters to stop the hate and let us not make Filipinos go against one another and create a divisive culture. I stand by what I said, a blog after all is an expression of personal opinion. As mentioned in the past, I do hope Mister Duterte just behaved the way he did for show and will be presidentiable even before he prepares for the presidency.
If I have hurt anybody's feelings, I ask you to forgive me as well.
There are many lessons we can learn from this election beyond marketing, strategy and relationships. An important realization is the magnitude of the anger and frustrations of the ordinary people. I remember the stories of my late father when he was still a market vendor, and how he struggled through very deprived and difficult times. I sympathize with these ordinary people who just want to be productive, go home early and spend a little more time with their loved ones, to rest an hour more, to laugh a bit more, to worry a bit less.
I will start my new role as a consumer advocate, using the lens of ordinary Filipinos. I will be critical and point out the pain points they are experiencing and why they are pain points. I will take photos to emphasize my point and give suggestions how to improve. To the best of my abilitIes and with God's grace, I hope to be a better Filipino, all for a better Philippines.