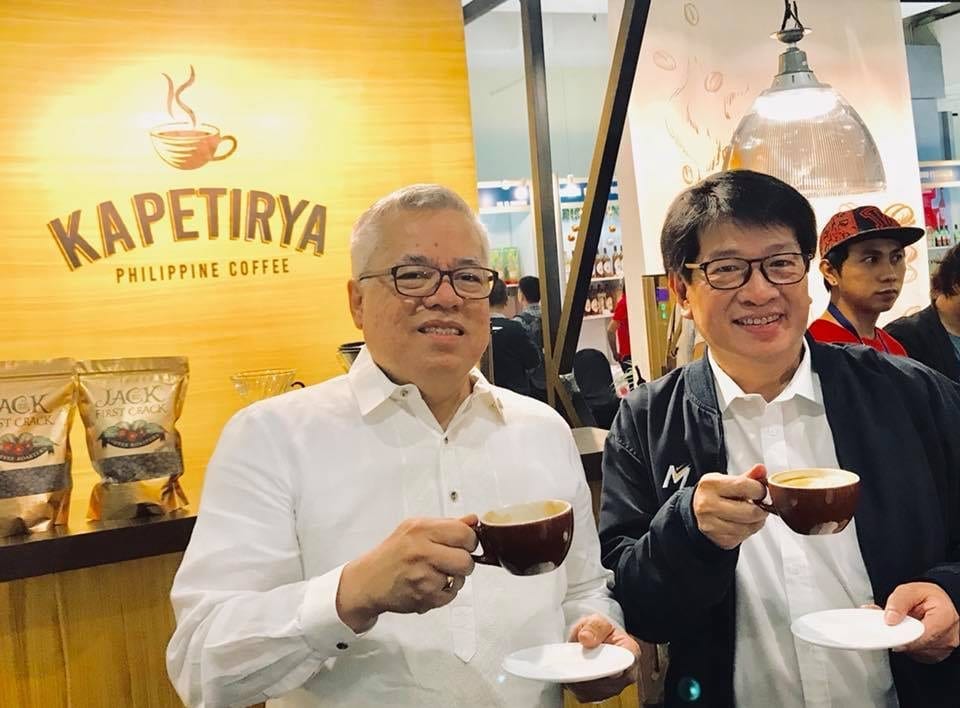 DTI Secretary Ramon Lopez and yours truly in front of Kapiterya, a DTI-backed cafe promoting Philippine coffee at the National Trade Fair.
Nearly three years ago, on December 2, 2016, Markprof Foundation Inc. and the Department of Trade and Industry (DTI) agreed in principle to produce free marketing education videos, in taglish, for the benefit of micro, small and medium enterprises (MSMEs). The foundation organizes the annual Markprof Marketing Leadership Bootcamp for outstanding graduating student leaders in the university level.
I am happy to share with you the journey of this humble collaboration.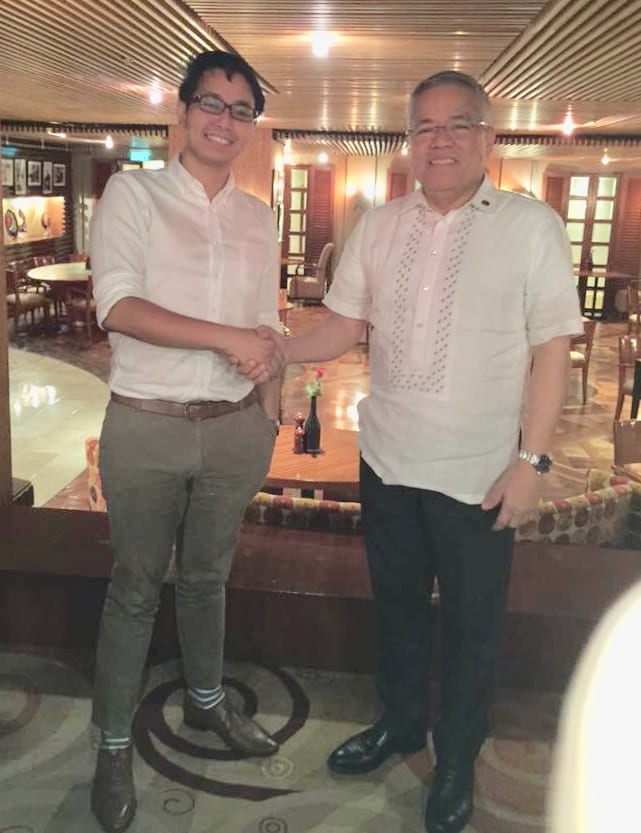 Markprof 2016 President RG Gabunada sealing the agreement in principle with DTI Secretary Ramon Lopez at the Edsa Shangri-La, Manila.
A year later, the 21 videos were launched during the National Trade Fair in SM Megamall where the videos became one of the highlights on the opening day of the expo.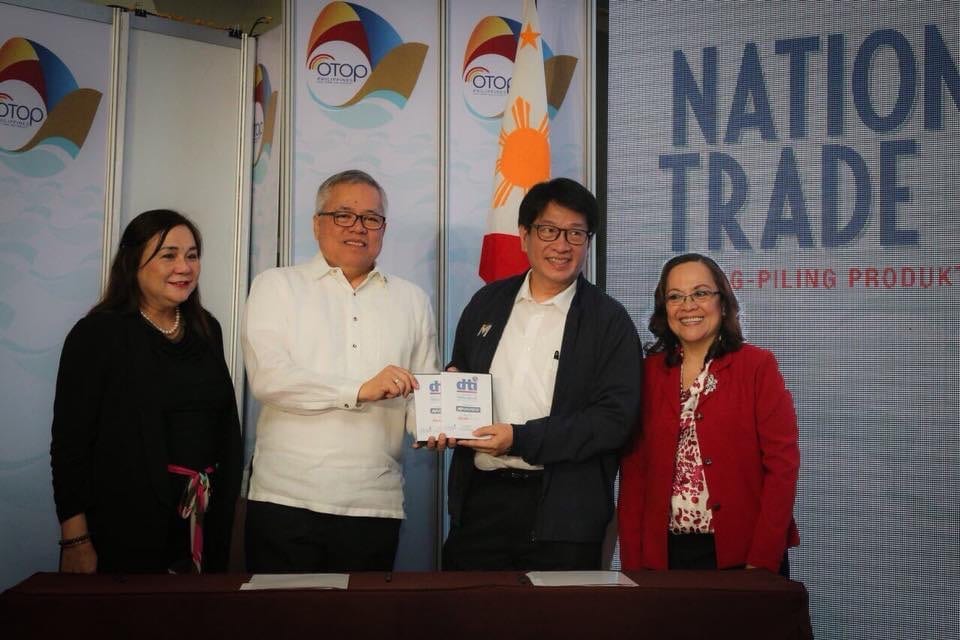 DTI Sec. Ramon Lopez and yours truly as Markprof co-founder, signing the agreement at the National Trade Fair in 2017 as witnessed by Assistant Secretary Demph Du-Naga (left) and then Undersecretary Zeny Maglaya (right).
The mentoring videos are available in over 1000 DTI Negosyo Centers. Recently, these have also been made available in YouTube to be more accessible and convenient to entrepreneurs. The DTI Negosyo Centers act like an infrastructure of entrepreneurship where one can visit and consult for free. The videos are like Marketing 101 where entrepreneurs can learn at their own pace.
Message from DTI Secretary Ramon Lopez on the importance of marketing.
My video on "Finding Opportunity and Relevance". This was shown during the opening of the National Trade Fair in 2017. It is now available on YouTube.
URC Category Head and former Markprof President Liz Caceres on the importance of Pilot Test
A complete set of videos is listed below. Please visit YouTube or any DTI Negosyo Centers to watch and learn for free.
1. Finding Opportunity and Relevance by Josiah Go
2. Validating Opportunity and Relevance by Nikko Bisquera
3. Targeting the Served Market by Mea Gabunada
4. Serving the Unserved Market by Albet Buddahim
5. 4Ps of Marketing by Eugen Soriano
6. Product Features by Kakam Gabunada
7. Pricing it Right by RG Gabunada
8. Positioning by Jem Perez – Chua
9. Branding by Earl Javier
10. Pilot Test by Liz Caceres
11. Determining Distribution Strategy by Luke Hermosa
12. Wants and Needs by RG Gabunada
13. Creating Awareness at a Shoestring Budget by Omni Larosa
14. Promoting Trial by Darlyn Ty
15. Digital Strategy by Jonathan Joson
16. Social Media Strategy by Roshan Nandwani
17. Customer Retention by Jacinto Mendoza
18. Service Strategy: Understand Moments-of-Truth by Chiqui Escareal-Go
19. 3 Additional Ps by Love Fernandez
20. Important Metrics by Chris Manguera
21. Finance in Marketing by Miguel Encarnacion
Special thanks to Markprof Project Head She Obispo of Sandoz and Past President Liz Caceres of URC for supervising the project, as well as to DTI Assistant Secretary Demph Naga and recently retired Undersecretary Zeny Maglaya.
As an added bonus to aspiring entrepreneurs, and in case you prefer face-to-face interaction, you can also register to attend a FREE 3-hour entrepreneurial seminar topic of your choice this 2019 at
www.day8.org
. I am also co-founder of
Day 8 Business Academy for SMEs,
our support to DTI and the Go Negosyo Centers.