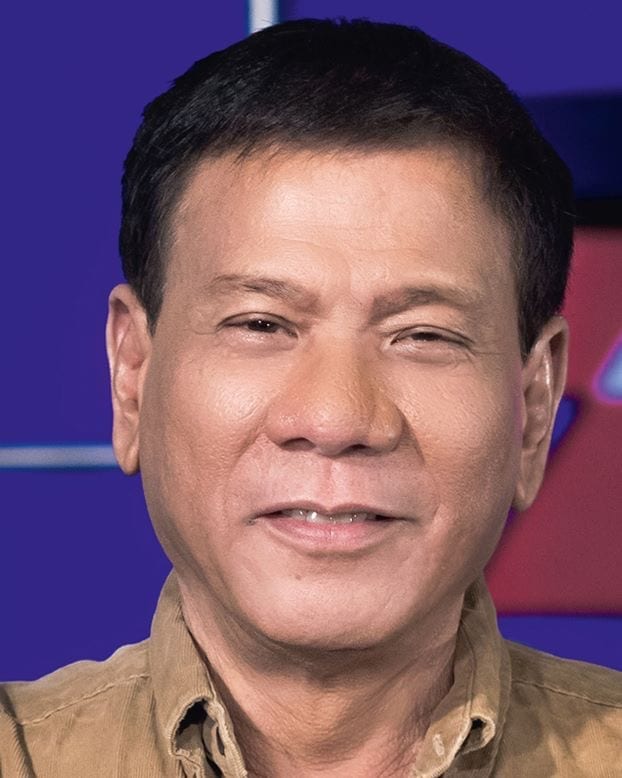 Solmux is the leading brand of cough syrup in the Philippines with its bacteria expel action feature that expels bacteria with phlegm. In 2010, Solmux was attacked by an herbal brand which highlighted its non-chemical, no allergy, no side-effects benefit promising cough of children can be gone in three days using formulation from natural lagundi leaves. The sales of Solmux took a double digit dive after, but it made a big come back after seeing the weakness of this herbal brand, that thousands of bacteria exist in their product. Since adults would not drink bacteria, why would they want their children to drink bacteria in their cough syrup, even if it's made from natural ingredient? Solmux did not just recover but even surpassed their pre-attack sales and market shares. Even their brand health scores improved to all-time high reducing competitor to all-time low. This is a case study of an effective defense strategy.
Defensive strategy is a branch of marketing discipline wherein gains in sales and market shares, among others, need to be protected and attacker-neutralized. It follows growth strategy, another branch of marketing, wherein the gaining of market shares is the ultimate goal. Imagine a quadrant, where the vertical axis is about the goals of defense, which can either be to retain customers or if inevitable, slowly change the rate of customer defection, while the y axis is on how to attain goals of defense. It can either be leveraging on own strengths or exposing competitor's weaknesses. Based on these axis, four defense marketing scenarios can be clustered and sample communication messages, like the ones below, drafted.
In the May 9, 2016 elections wherein Davao Mayor Rody Duterte is now president-elect, I became curious to understand why each time he made an unusual remark as a candidate, his rating either stayed as is or inched up further. Imagine his foul mouth cursing the Pope and other uncalled for remarks, Mayor Duterte still won the presidency. Since he took the lead from Senator Grace Poe on the last month of the campaign, it was natural for all his other competitors to either promote their own strengths to increase their own rating, and/or bash Duterte's weaknesses to narrow the gap in their relative ratings.
Credit Duterte's communication and social media team for their ability to communicate his defensive strategy quickly, in contrast to the team of the administration-backed presidential candidates which was too late in the social media game, by the time his team reacted, Mar Roxas, to some the most qualified of all candidates, was already an 'inferior product' in the minds of the voters. Many of the lessons below have either been picked up from Duterte's TV interviews or in social media in the local parlance.
A pre-requisite of defense strategy is that the value proposition must be credible, expressed in an authentic positioning statement (the relevance and differentiation communicated to the target market) so that the brand is perceived as more compelling than the competitor. Compelling means that the strength of the positioning should be able to counter the other weaknesses of a candidate. Among others, Mayor Duterte is known for his Kamay na Bakal anti-crime image with street-smart track record in Davao, while Sec. Mar Roxas is known for his assignment in various government offices and the continuation of President Aquino's Daang Matuwid (straight path).
Interestingly, while Sec. Roxas was about continuity, he could have positioned himself as a different version with a different branding but that is another article all together.
Mayor Duterte's credibility comes from his accomplishments in Davao and the mass of Mindanaoans rallying behind him to be the first president from Mindanao. Authenticity comes from his crass, tactless, and transparent behavior, uncomfortable to some, but serves as a foil to "formal" politicians who hardly feel and act the way the masses do. Finally, compelling factor vs competitor comes from his quick-response and simplistic approach in addressing issues in Davao and elsewhere.
Many leading brands failed in defense marketing. Vice President Jejomar Binay and Senator Grace Poe were the leading candidates at different time of the presidential campaigns but their ratings went down for their inability to defend. Anybody might wonder if they will be able to make a comeback one day.
Here are the four critical concepts in defense marketing as applied to the May 9, 2016 Presidential elections.
1. Quadrant 1 (Retain customers while leveraging own strengths, goal is to highlight perceived advantages such as competencies and relationship).
Defense communications decoded were as follows:
– 'Duterte talks and cares like our Tatay (father)'
– 'We are from Davao, we know him, he has a good heart, trust us who experienced his leadership'
– 'Duterte knows what is really happening to the people (he has been using a taxi or bike to inspect peace and order on the ground instead of relying on reports)'
– 'Ignore his foul mouth, look at his accomplishments in Davao' (referring to the transformation from the 'murder capital of the Philippines' two decades ago to one of the most peaceful cities in the Philippines, as well as winning the National Literary Hall of Fame award as Outstanding LGU)
– 'Despite his foul mouth, he has a heart of gold' (he swapped himself with a hostage before and visited remote NPA camp to negotiate peace)
– 'Duterte loves his country most, just look as he is the only one who kisses the flag'
– 'Let's attend his rally so you can know his sincerity as we do'
– "#MyDuterteStory" crowdsourcing campaign was launched where many people shared anecdotes of their personal experiences with Duterte (including picked-up a rain-drenched mom and kid where Duterte brought them to their house, personally promised to fix people who got affected by fire)
2. Quadrant 2 (Retain customers while exposing competitor's weaknesses, goal is to neutralize perceived strengths of competitors). Defense communications decoded were as follows:
– Duterte: 'I will just copy the economic platform of the other candidates but I will execute what they have not done'
– 'Unlike others, Duterte does not have analysis paralysis, he takes action fast'
– 'The people are angry at the incompetency of the government, just look at MRT'
– Duterte: 'I don't want an American President of the Philippines'
– 'Duterte has socialist and anti-imperialistic view for the best interest of the Philippines' (not lopsided treaties with other countries)
– 'Duterte looks at BBL from a historical and cultural view' (understanding the differences of Sunni's and Shiite's Muslims hence the need for a different approach in solving Moro problem)
3. Quadrant 3 (Slow the rate of customer defection while leveraging own strengths, goal is to have status quo among his supporters). Defense communications decoded were as follows:
– 'Mindanao deserves its first president'
– 'Duterte is actually Cebuano'
– 'Duterte respects women in Davao' (which is the 1st and only city in the Philippines with Women Development Code, and swimsuits are banned in beauty pageants in Davao)
– 'Davao is a disciplined place' (alcoholic drinks banned between 1-8am, and firecrackers also banned)
– 'He is our Tatay so drug users are given P2,000 monthly after being rehabilitated in Davao's 12-million drug rehabilitation center'
– 'He rejected contributions from big businessmen involved in vices and inefficiencies'
4. Quadrant 4 (Slow the rate of customer defection while exposing competitor's weaknesses, goal is to have apologists to avoid 'punishment factor' by different sectors like the religious and women's group). Defense communications decoded were as follows:
– 'He wasn't cursing the Pope, he was actually cursing the 5-hour traffic'
– 'Duterte always put the interest of the people first'
– 'Duterte believes in the separation of state and church'
– 'You know the culture of Bisaya people of banter, there was no malice intended'
– 'You know Duterte was sexually abused by a priest when he was a kid'
– 'Look at his modest house, he should be living elsewhere if he is corrupt'
At least 26 defense messages of Duterte were decoded during the campaign, there could have been more but there are already enough examples for each quadrant for the readers to understand the meaning of each quadrant. A pre-mortem of possible competitive attacks could have identified defense issues of other candidates and a defense communication plan drafted to protect gains and even improve market standing assuming voters still prioritize the value proposition being offered.
We can learn from president-elect Rody Duterte on how to practice defensive marketing in our products, brands and even personal network and relationships.