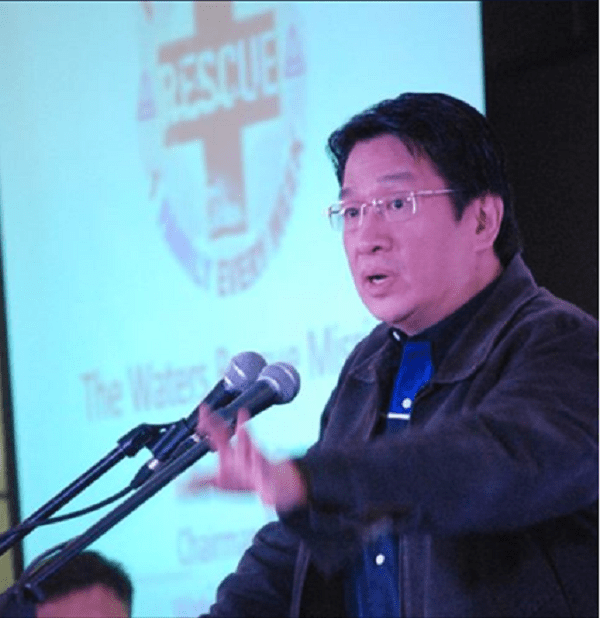 Most of the things I have done in marketing and for the marketing industry can be called accidental if not for my single-minded focus on how I "live" marketing – from personal branding and positioning, to customer market segmentation and customer understanding, to love and passion for what I do.
Writing books for example, is no mean feat.  I turned out four marketing books in my first three years as an author from 1992-1995. I was driven by the thought that there is a need for marketing books with Philippine context and I was all the more encouraged when they became bestsellers with positive feedback from both academe and practitioners. By now, I have 13 books, including a few co-authored with my wife and partner, Chiqui Escareal-Go of Mansmith and Fielders Inc, I would still like to write books, albeit at a slower pace, and some for international release. Meantime, my focus will be on what's immediately sharable via my blog.
I guess you can say I was a late bloomer who decided to speed things up a bit when I realized what I can do.  When I was a teenager, I wanted to learn to swim and bike but was already 33 years old when I learned.  I have been wanting to learn to bike for two decades, and to blog the last few years when I saw the impact of the hard work my daughter Tricia Gosingtian put into her life + style + travel blog. Thanks to my former student, Mark 'Kit' Rodriquez, I learned how to bike during Holy Week of 2014 at age 52 – I guess no one is too old to learn new things.
And the blog? Well, you can say that it was a case of reverse role modeling. Reading my daughter's blog focusing on quality content rather than giveaways and contests made me dream that when I grow up, I would like to be like my daughter 🙂
The inspiration for the theme of the blog is consistent with all I have started –  filling an unmet need that I had the capability of addressing.  In this case, I found that the situations of some schools have not changed since I started helping them two decades ago.   Most still don't have the network to access top executives and mentors, hence, without the opportunity to learn from their thoughts and insights. This is the primary unmet need my blog hopes to satisfy — providing a free 24 x 7 learning resource accessible to millions of collegiate business students, business neophytes and marketing practitioners.
I plan to feature about fifty interviews with industry movers and shakers every year. If I will be blessed by God to continue doing this for at least 25 years, I would have over a thousand personalities featured from diverse industries whose successes and failures young people can emulate and learn from. Thanks to generous people like URC's Edwin Totanes, RFM's Joey Concepcion, Cebu Pacific's Lance Gokongwei, Rustan's Donnie Tantoco, 7-Eleven's Victor Paterno and many more who took time from their super busy schedule to contribute content. I am now only 99% away from accomplishing my journey.
I also need to express my utmost gratitude to Philippine Daily Inquirer for also featuring some interviews here in their business section every Friday, thereby furthering the reach of these learning modules.
This is my goal, my advocacy and the purpose of my blog. It has kept me going despite hectic schedules of my businesses, teaching, travel, new advocacies I am involved now (like White Space Club and the Invest To Donate Foundation Inc.)  — plus some parenting and spending a bit of quality time with my family.
My other wish is to find the time to distill lessons from my blog, a suggestion my son Chase made. I shall ensure it will come true much, much earlier than the time I learned how to bike.