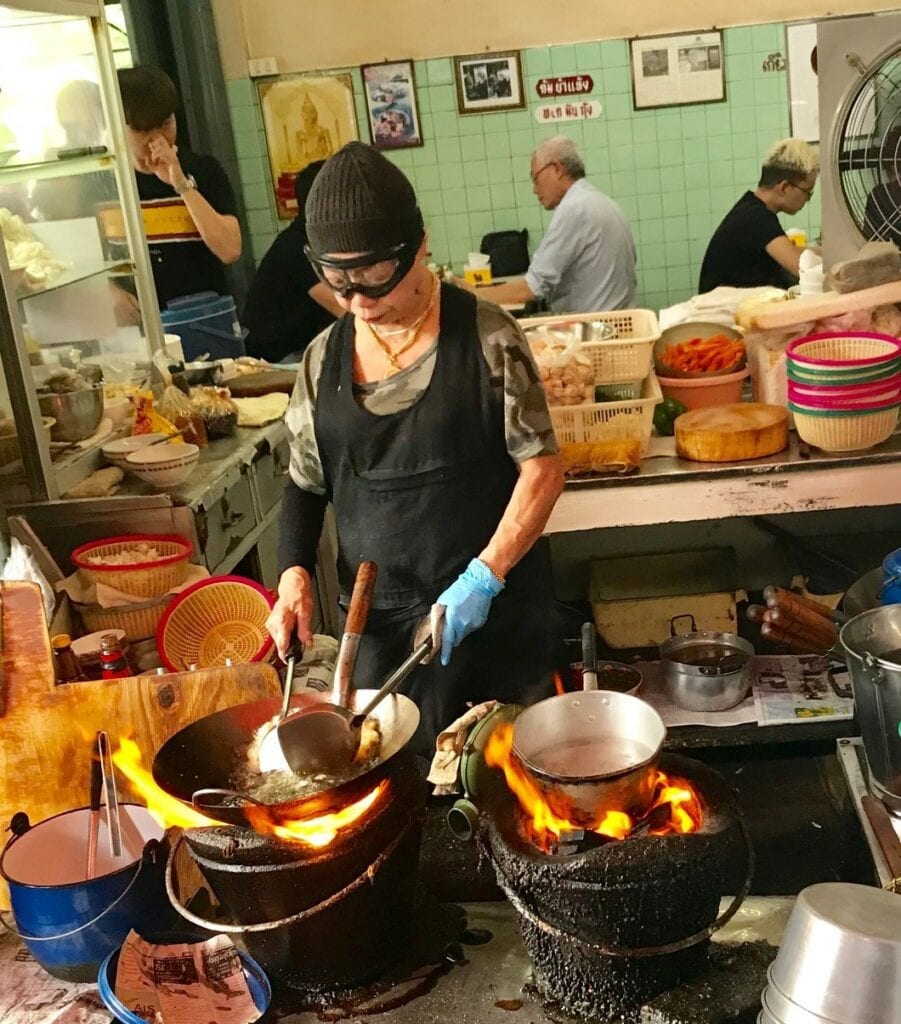 My family arrived at Michelin-starred restaurant, Jay Fai, in Bangkok half an hour before our appointed time of 2:30 PM on July 16, 2019, a Tuesday. The reservation was made two months prior through The Peninsula Bangkok and we were sixth on the list. There were already several dozens of people signing up for the queue when we arrived. They looked mostly like tourists with a few Thai accompanying their foreign guests.
I first learned about Jay Fai through Netflix's Somebody Feed Phil a few years ago. I saw her featured again on Street Food, also on Netflix, where the series captured the humble beginnings of Jay Fai as a former seamstress who shifted her inspiring career to cooking when a fire struck her work place and she lost everything; a proof of "bad news, good news, who knows?"
The restaurant validated that customers make tradeoff decisions when making purchase choice decision. Imagine these eight dining disadvantages at Jay Fai:
1. The location of the restaurant is not near shopping malls.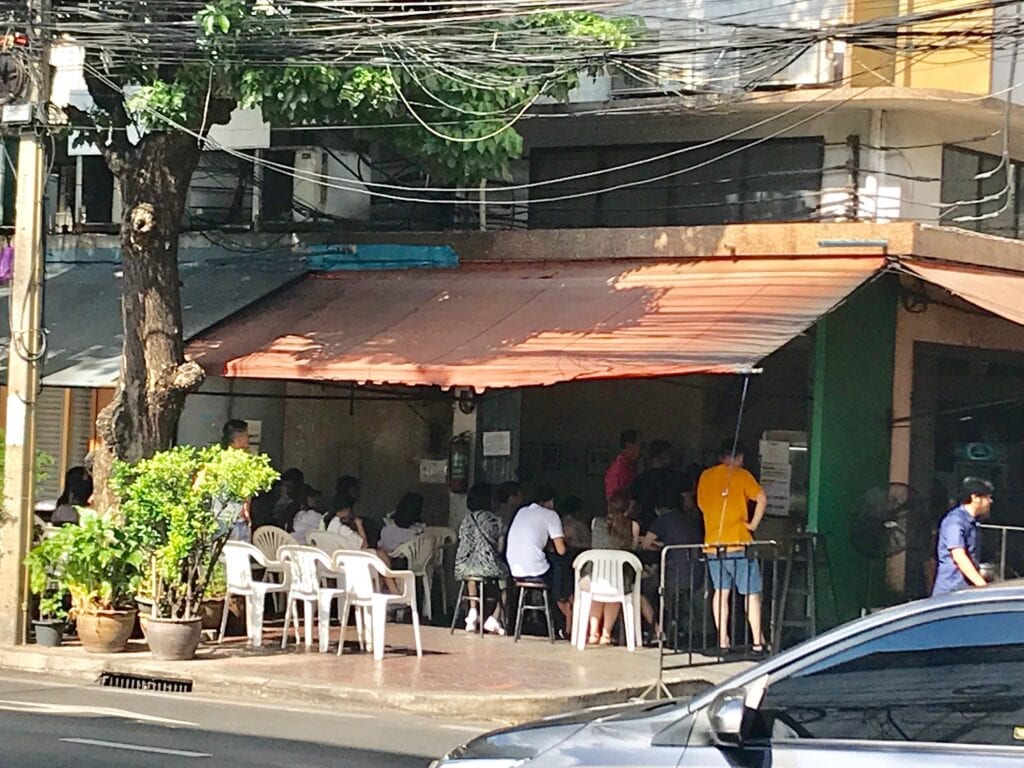 2. There is a rather long queue for walk-in customers.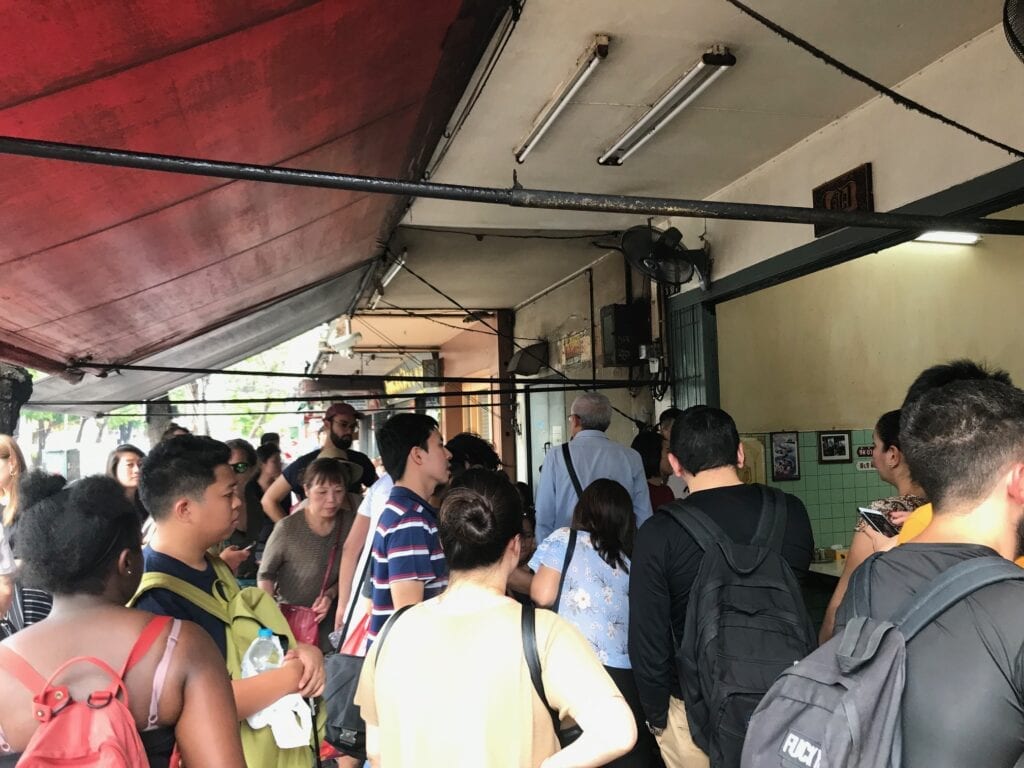 3. There is no aircon in the restaurant.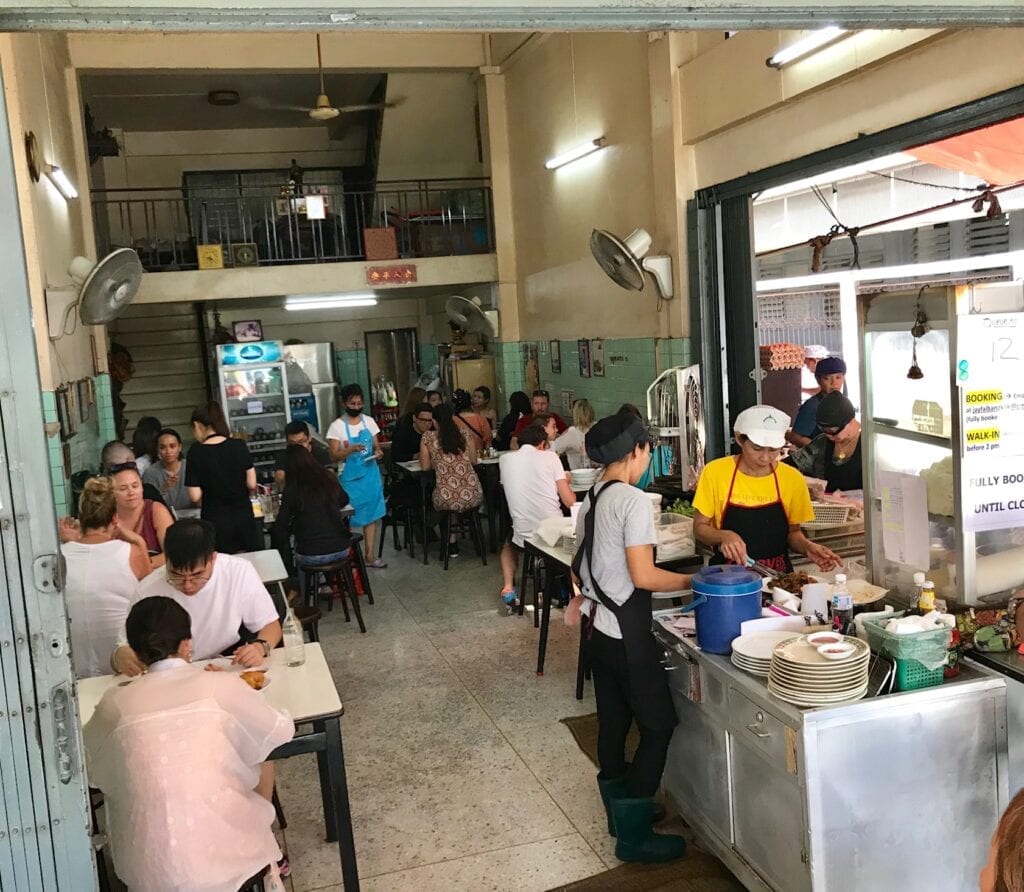 4. There is a waiting time of over an hour for food to arrive. There were five tables that had to be served ahead of us.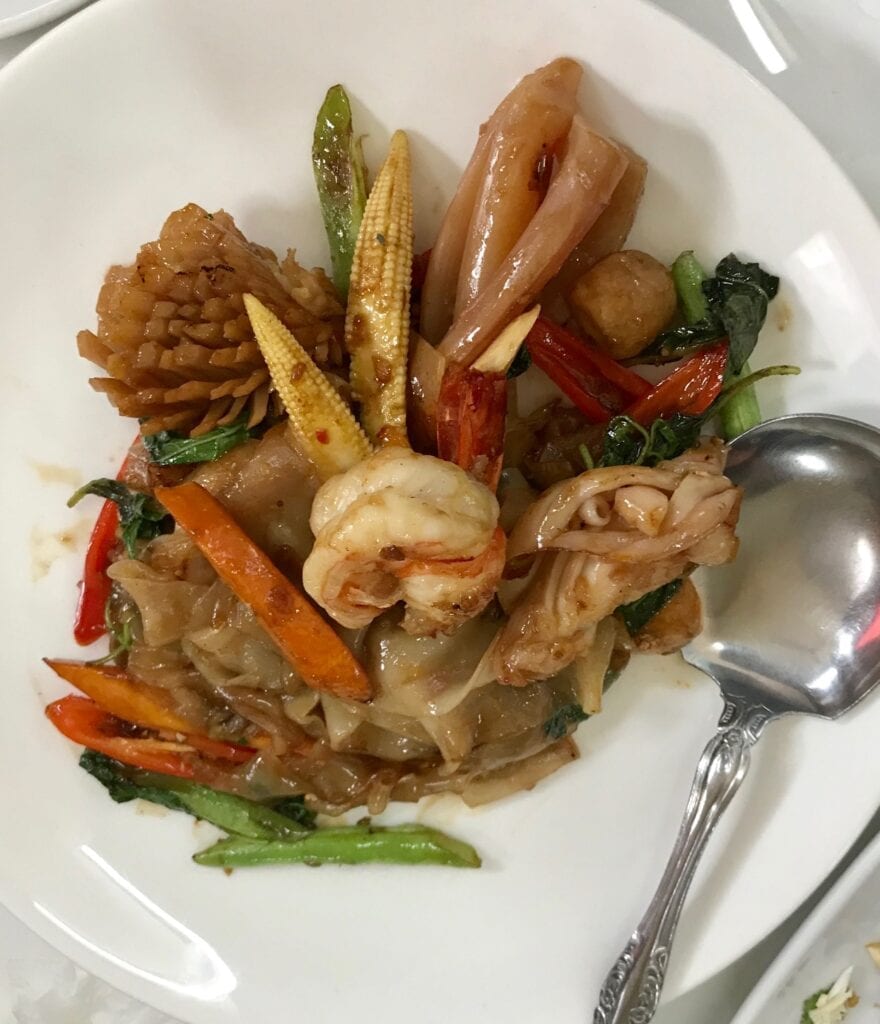 5. There are no professionally trained servers. Our order taker was her daughter, while another person assisting us later was Jay Fai's sister. And they do not wear uniforms.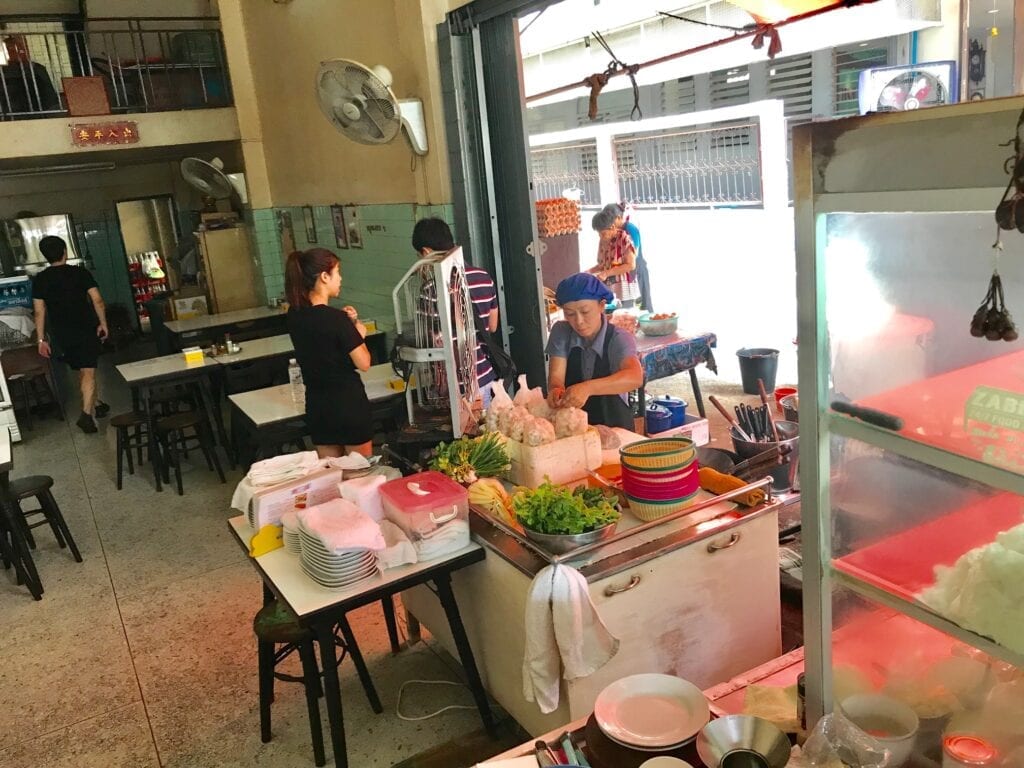 6. Prices are much higher versus other non-Michelin star restaurants (about Php 7,300 or US$142) for a 5-course meal shared by five people but with generous crabs and prawns.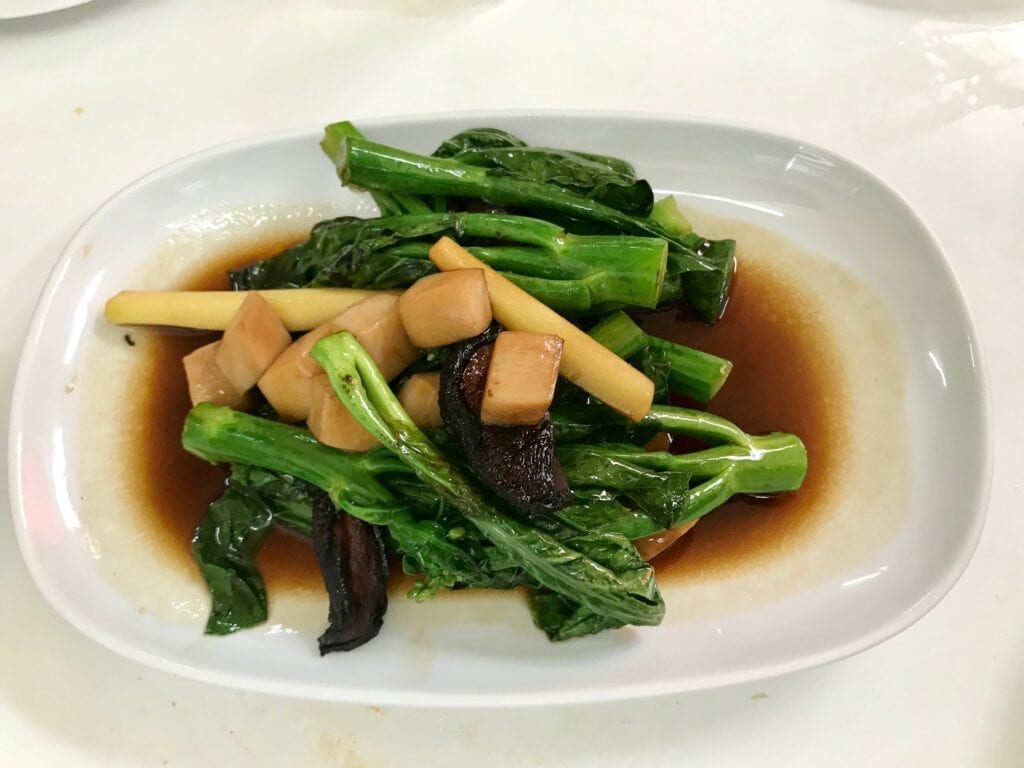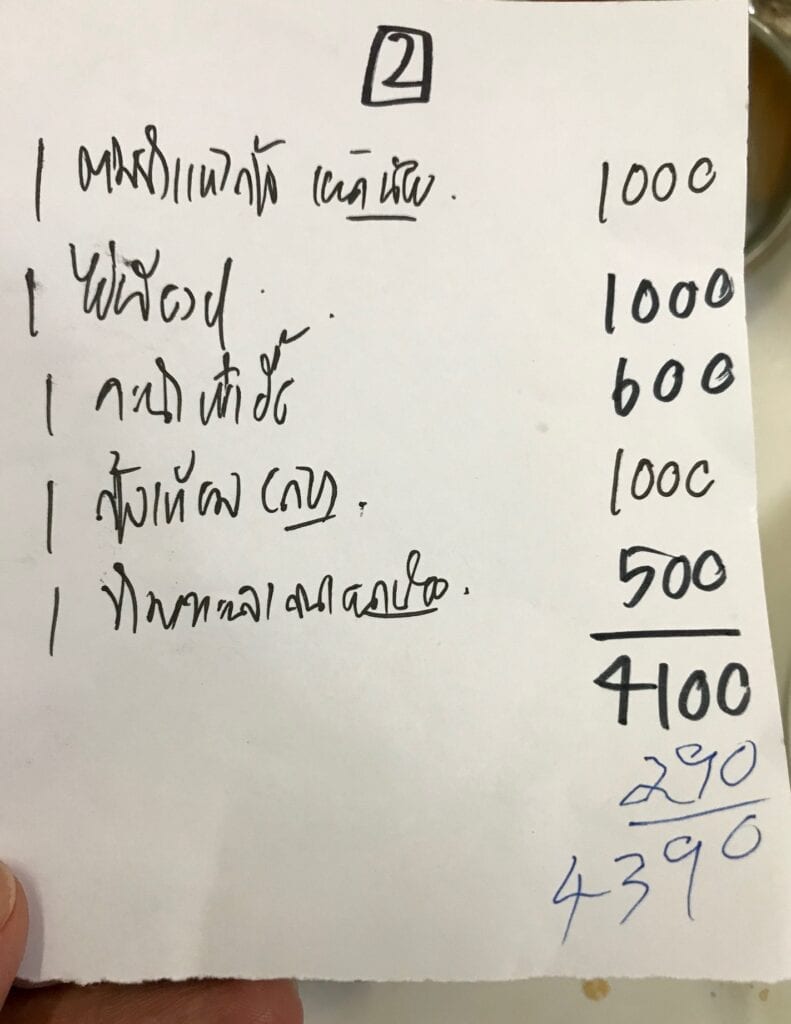 7. The establishment does not accept credit card, debit card or digital wallet.
8. We had to adjust our lunch time to their 2:30 PM opening time, when Jay Fai is ready to cook for customers.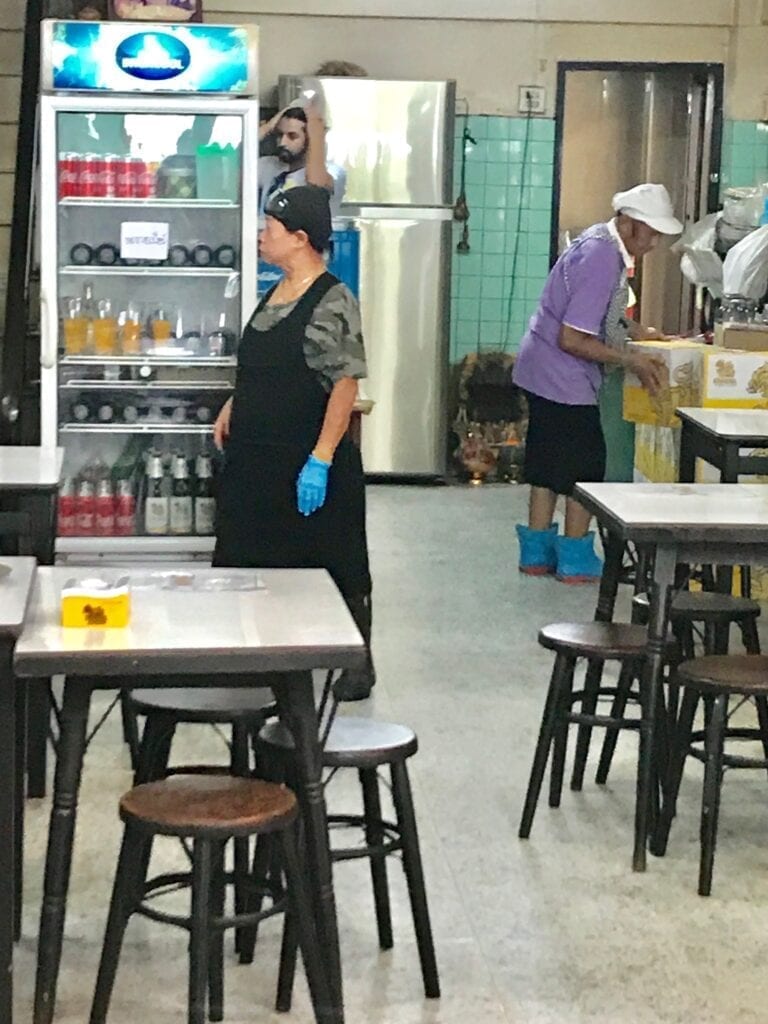 But it is interesting to observe that aside from delicious tasting food, the restaurant was a cooking theater. Consider the following evidences:
1. The open kitchen is in the front area of the restaurant, not the back part of the establishment.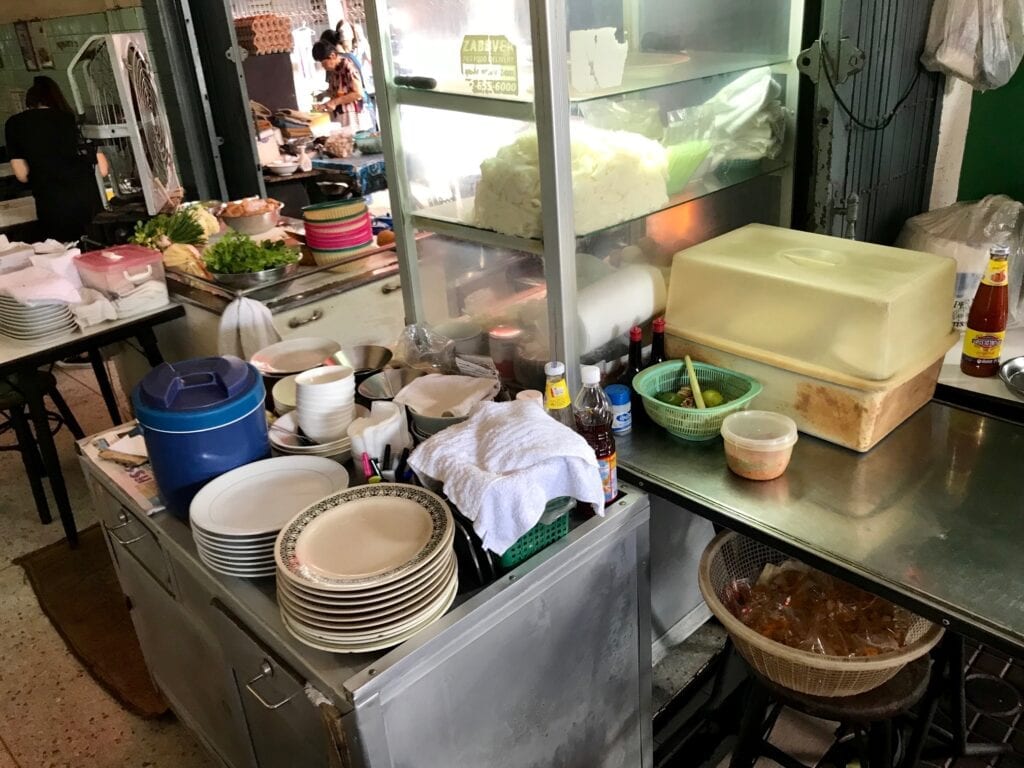 2. Customers take pictures of Jay Fai herself, cooking in her usual bonnet, goggles, fatigue shirt and overalls.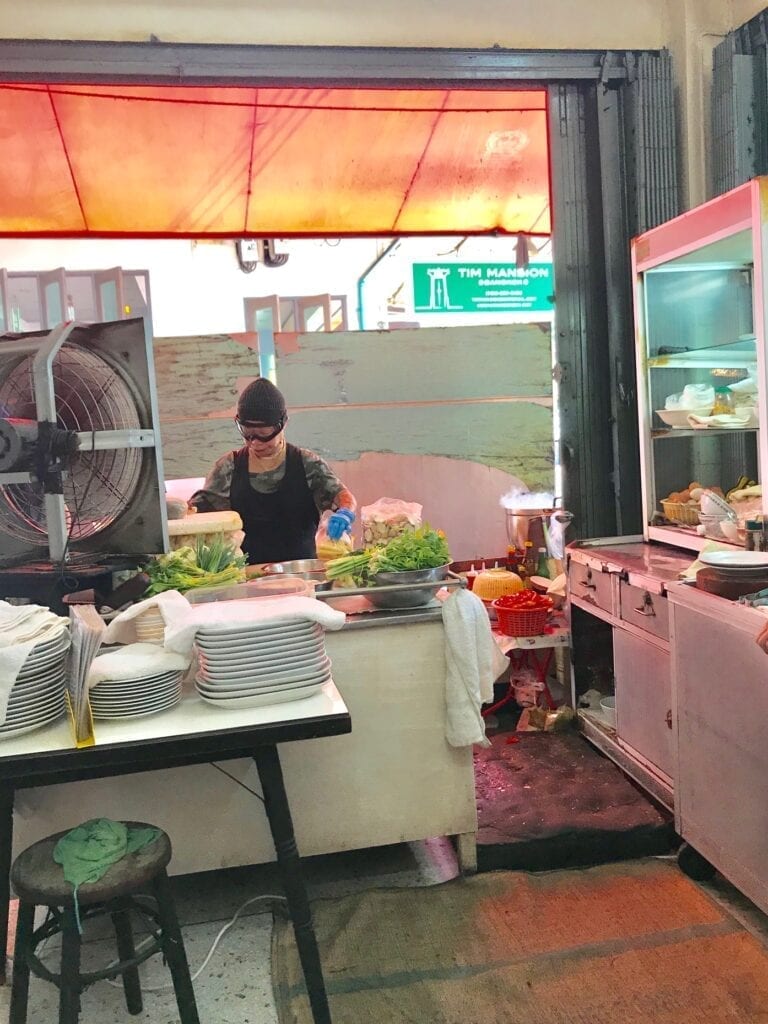 While customers dine at a non-air conditioned place in Bangkok's hot weather, they would easily sympathize with a chef in her mid-70's personally cooking for them while facing high fire the whole day in punishing hot weather. Her energy is simply admirable.
I would like to share five important marketing and strategy lessons about Jay Fai.
1. Value proposition, composed of product and price, is to be assembled ahead of other marketing mix. A superior value proposition attracts a market segment that appreciates what it offers.
2. Target market must be considered in formulating value proposition. The tourists did not mind paying higher prices. They were there to enjoy the food and to gain social capital posting in social media.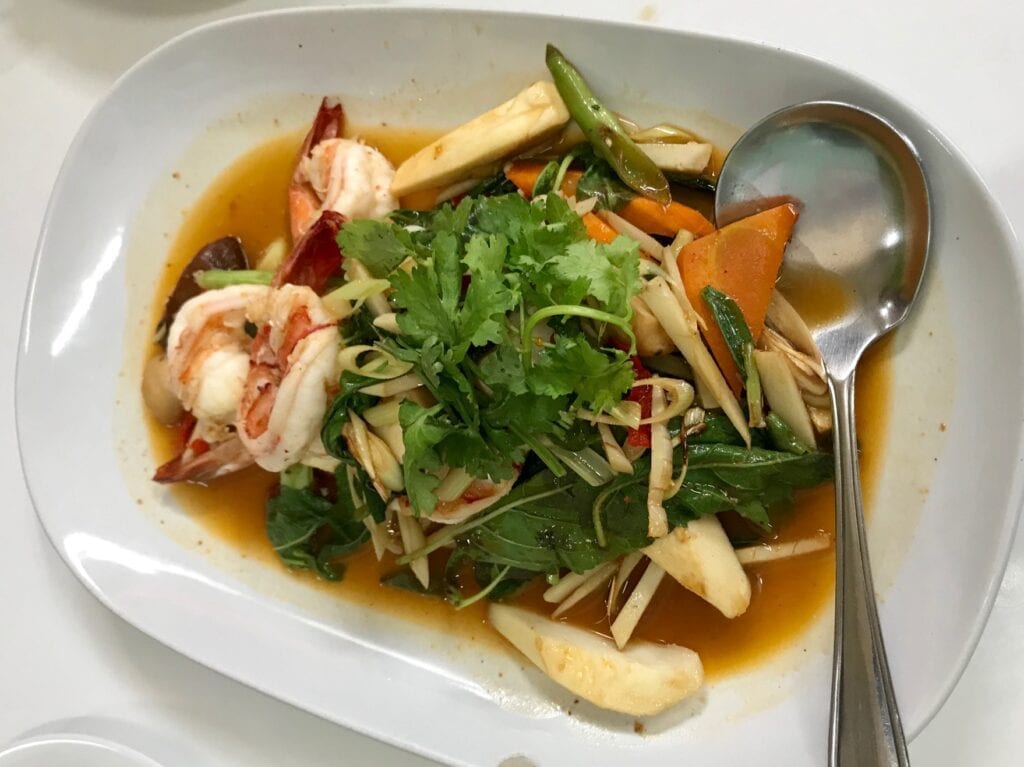 3. A superior value proposition, coupled with an interesting human story, attracts repeated media attention. Jay Fai's international awareness came from millions of people watching Netflix, her main promotions. Word-of-mouth is the most credible source of awareness.
4. There is no need to be superior in everything. Superiority in what matters to the customers can survive competition despite parity or even inferiority (location, no aircon, etc) in other elements of the marketing mix.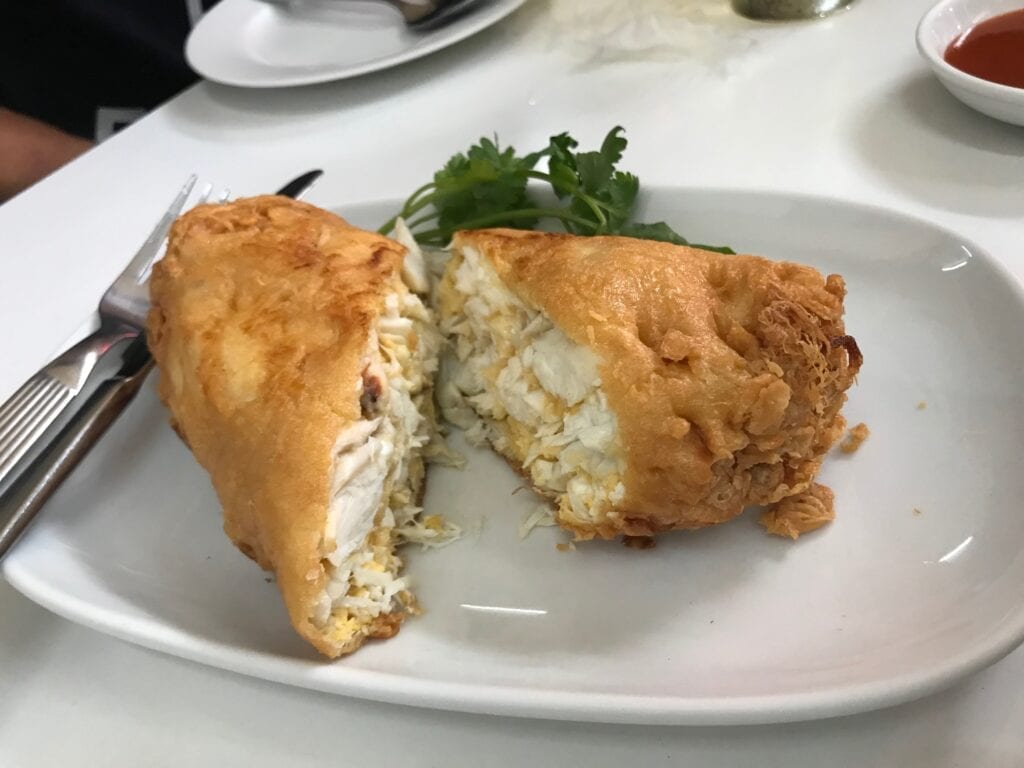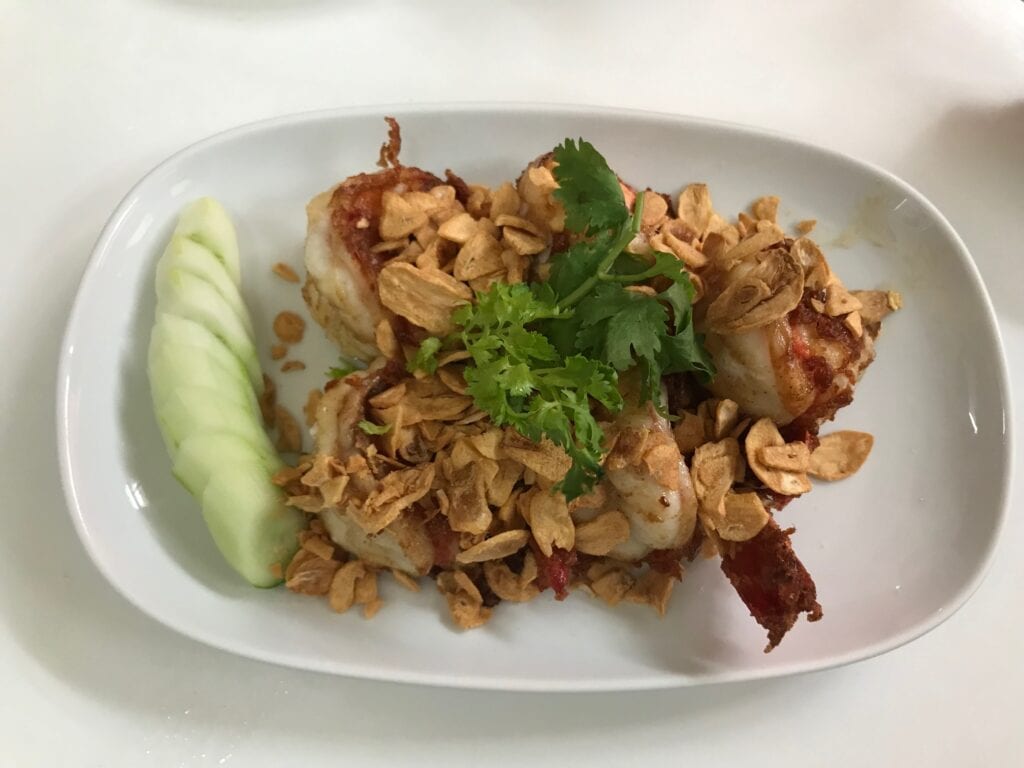 5. The purchase funnel goes from awareness to trial to repeat purchase. But targeting tourists is an exceptional business, capable of surviving critical mass of curious triers who may not be back quarterly or even yearly for a repeat visit. Restaurants have naturally low loyalty level, where consumers typically are promiscuous in choosing where to eat, most especially among discriminating tourists.
But I do have two entrepreneurship questions that remain unanswered, more out of curiosity, while observing Jay Fai cooking by herself.
1. Does Jay Fai have a succession plan? If not, what is stopping her to ensure continuity? She cooks by herself without assistants!
2. Does Jay Fai have recipes documented (or videoed) as part of indispensable operational process?
Despite the 8 disadvantages I cited, dining at Jay Fai did not disappoint. I must admit I flew to Bangkok for this trip to experience an unprecedented food tour of many Michelin-starred restaurants I saw in Somebody Feed Phil – visiting culinary Indian restaurant Gaggan (Asia's No. 1 and World's No. 4) the night before then eating lunch in Issaya Siamese Club (owned by Thailand's first Iron Chef Ian Kittichai and one of Asia's Best Restaurants) the day after visiting Jay Fai. It has given my family and I a better appreciation of at least three different categories of food one can enjoy in Bangkok.
As to my question about succession plan, who knows, it may be another reason to visit Jay Fai!