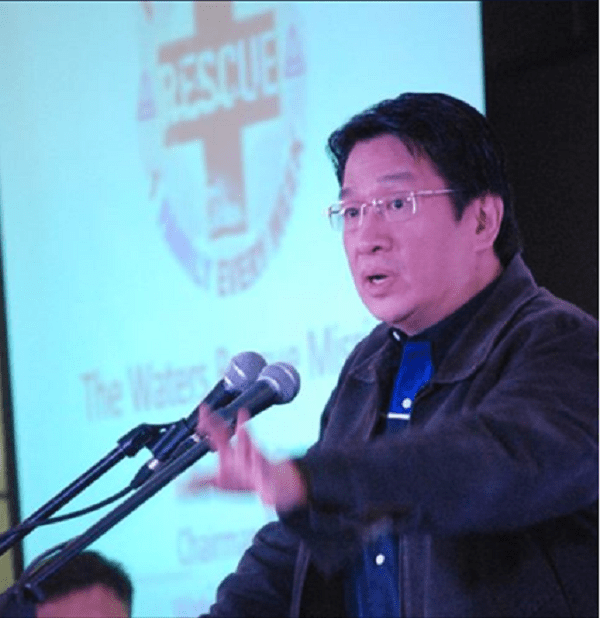 Without a market-driving strategy, a marketing plan focusing solely on the served market is incomplete as it risks losing the underserved or unserved markets (sometimes even bigger than current customers) to other competitors. Thus, market-driving strategy should be viewed as a source of innovation and growth for old businesses as well as a new and major revenue source of firms.
Market-Driving Strategies are strategies that embrace innovative changes in the logic of industry and business system to grow its profit and industry's demand from underserved and unserved markets.
There are two important things to take note of here — value proposition and value chain. Value proposition is the benefit that consumers and customers derive from owning and using the products or services. Value chain, on the other hand, defines how the individual activities required to create, produce and deliver value fit together in the total business plan to create profit for the firm and value proposition for the customer. Unlike traditional marketers who are tactics oriented, market-driving strategies espouse that practitioners look at both value proposition and value chain, with the aim of growing the total market in a sustainable way, instead of short-term oriented brand switching activities.
There are three different levels of market-driving strategy based on value proposition and value chain.
Level 1: A major change in value proposition more than a major change in business system. The introduction of Bibingkinitan or mini-Bibingka in over 100 malls is an example of level 1 market-driving strategy. Observing the popularity of "tingi" (smaller pack) in the Philippines, Bibingkinitan, simply converted the traditional bibingka into a smaller product with mass appeal at affordable price points.
Level 2: A major change in business system more than a major change in value proposition. The launch of Fern-C calcium ascorbate via network marketing in 2006 is an example of level 2 market-driving strategy. Instead of tapping doctors and drugstores like the market leaders then, they made use of a zero-based network of users with the opportunity to earn while consuming the product. The result is their taking over the Vitamin C market within 2 years from the company's relaunch.
Level 3: A major change in value proposition coupled with a major change in business system. Jobstreet is an example of level 3 market-driving strategy. Instead of job applicants buying Sunday newspapers featuring classified advertisements, they can simply apply online (business system) anytime. Instead of job applicants searching page for page for the position they like, Jobstreet provides more convenience by focusing on positions applicants are looking for while allowing hiring companies to look at a summarized version of all the applicants (value proposition)
The higher the level, the more sustainable the competitive advantage can be as market leaders do not typically retaliate immediately against another player with a different business system. Established market leaders have a tendency to protect their financials, measure market shares from among direct competition and avoid the boldness of a new business system, among other reasons, because it is not within their core competency. This reluctance to attack allows the new players to gain a foothold of the market faster and cheaper, enabling them to expand from a niche to mainstream player sooner.
Market-driving strategy has 7 game changing principles with each principle having its own analytical tool.
| | |
| --- | --- |
| 7 Game-changing Principles | Analytical Tool |
| "Being better is the greatest enemy of being different." | Performance Audit |
| "Underserved and unserved markets are major growth drivers." | New Demand Wheel – with a menu of 9 types of underserved and unserved markets |
| "Turn hurdles into opportunities." | BIDA Check-Up – a gap analysis tool; BIDA stands for barriers, irritants, disappointments and annoyances |
| "Eureka moment replaces cut-and-paste status quo." | Insighting Iceberg tool – makes the innovation process replicable |
| "Change perspective to expand market options." | Ideation Windows – 8 options to help the strategists map out full potential |
| "Break the rules by changing industry logic and business system." | MDS Planning Map – used to choose the best strategy from among options defined earlier |
| "Convert compelling value proposition into compelling profit." | MDS Hexagon – used to ensure that the business model is benefiting both the consumers and the stockholders |
It is not enough for firms to formulate a value proposition for customers, but to ensure a corresponding innovation in value chain or business system internally that can help carry out the value proposition and create greater but more sustainable wealth for the firm. Thus, a market-driving strategy (MDS) is a holistic and strategic approach to traditional strategy formulation because it looks at both inside and outside of the company – that of including value chain and underserved / unserved markets.
(Thanks to BusinessWorld for publishing this article)
* * *
Josiah Go is running his 37th Market-Driving Strategy seminar live via ZOOM on July 11, 13, 15, 18, 2022 (3:45PM to 6:45PM GMT+8). In the Philippines, he is the only one doing this seminar, so don't miss out! Click this link to learn more.