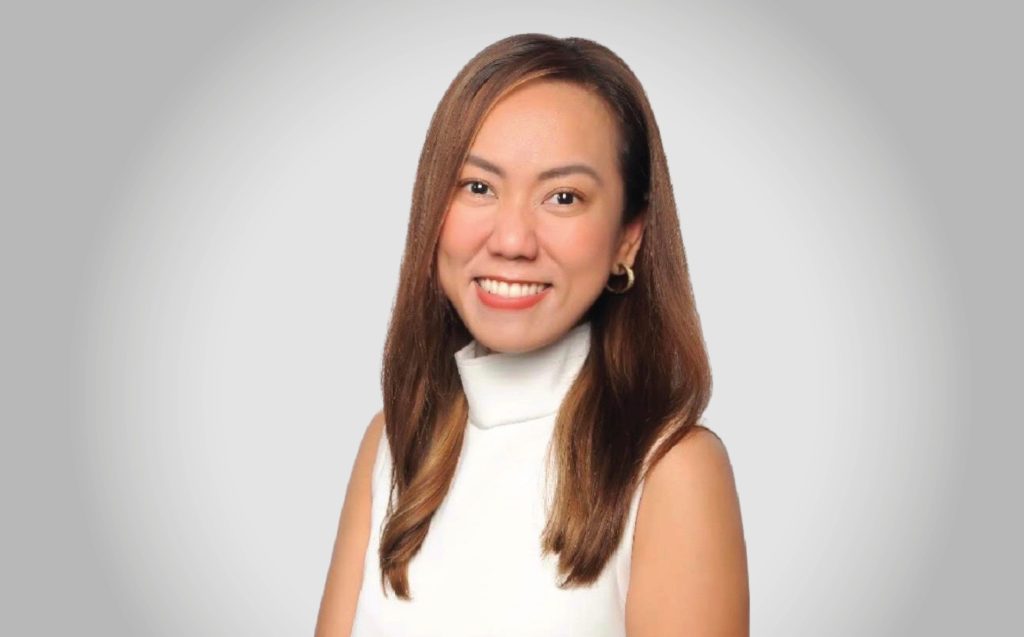 Kristine Venturina is the Director for Shopper Marketing and Insighting of Unilab. She was a recipient of the Mansmith Young Market Masters Awards (YMMA) in 2015. Here, she shares her experience in shopper marketing.
Q1: What are some of the biggest challenges you've faced as a shopper marketer, and how have you overcome them?
A1: In shopper marketing like in any other organization the ultimate challenge is AVAILABILITY OF AND ACCESS TO DATA. Data would help us craft and get to pin down the right INSIGHTS. Without it, it would be hard to not only push one's agenda even if it's mutually beneficial but also it would be hard to even know if we are doing the RIGHT THINGS.
Depth or its granularity is not the only challenge when it comes to data, timeliness of it being available for insights to still be actionable and relevant is I think the biggest challenge especially the past years where the market has been dynamic and had a lot of surprises.
We can sum up the challenges of shopper marketing in 3 phases, how to: gather data quick, craft insights quicker and inspire execution teams quickest.
All these challenges on data access, agility on data generation, soundness of insights, and pushing people into action continue to be an everyday challenge. But what has helped us adapt and adjust the quickest way possible are GRIT and DRIVE to be of value to our customers, not only within our team but the same grit and drive shared by our cross functional teams who help us craft and/or design innovative tools in generating insights, who allow us to analyze numbers faster, and partners who make us test and learn concepts with our external partners more.
Shopper Marketers can't do alone. What works well in any organization is enrolling all the ones who make things happen from data analysis down to execution making sure the entire loop for insights to be of value share your vision.
Q2: How do you use shopper insights and data to inform your marketing strategy, and what kind of research or analysis do you conduct to inform your strategies?
A2: It starts with a macro perspective on how behaviors have changed in the areas where we operate ~ what now constitutes the shopper basket and their mindset as they allot their spending budget. These force us and our cross functional teams, marketing included, to answer the most essential question: is my category (thus my brand) still relevant to my market? and how does their spending impact the basket we need in order to grow.
These existential questions, help organizations come face with the truth which shape how we craft our priorities as an organization as well including the interplay of categories that affect spending power of our target market which lead to how trade category plans are crafted and executed. We engage in conversations where we get to force ourselves to choose our priority objectives because in a world where shoppers are in a web where there are just too many influencers to purchase coupled with all the things that they worry about outside the purchase, there is a higher need to help the team pin down their priorities. This conversation happens at the start when briefs are done so everyone gets to maximize each other's expertise and everyone gets to have the buy-in of the intent of either the brand or the campaign.
Many companies, us included make use of internal and external studies and data, economic trends, granular researches on categories we play in and area nuances. While there are many sources and ways to generate insights (syndicated, customized, observations, intercepts, etc.), given how volatile shoppers are now most especially the last couple of years, TEST AND LEARN is also very important. While you would have strong insights, there are times when you just have too many variable that remain unanswered or lack of a more in-depth data. All you need is that proof of concept. These pilots or pockets of test and learns would help strengthen strategies even more so it gets to be something that the rest of the organization would make a bet on (be it in sales, marketing or field execution teams). Again, numbers don't lie so while insights are good, seeing something work in similar environments definitely seals the deal!
Q3: In your experience, what are some of the most effective tactics for driving in-store sales, and how do you measure the success of these efforts?
A3: In a world where all clamors for innovation, differentiation and game changing plans, what remains to be the most effective tactic for instore sales would always go back to fundamentals. I'm not saying joint campaigns won't do wonders because they will especially when it's a goal and vision shared by you and your partner retailers not only addressing a tactical gain but an investment in their long term goal.
But even before we even come up with innovative ideas to shape new thinking the core foundation of sales would always go back to AVAILABILITY AND PRESENCE. Your shelves should always speak of growth – each space available should be purposive in terms of making sure it is aligned to how we intend to influence shopper behavior. Each company already has built in processes and tools that make them measure availability, presence through share of space, planogram adherence, etc., our challenge has always been on timeliness as real time as it can be).
Data is not only for tracking purposes but the most effective would be once our execution teams get to not only adhere to standards set but execution teams to quickly spot opportunities and act on them. Every second, there is a shopper that goes to store making that purchase. If we fail to make the shelves good enough to aid in their purchase, is already a chance missed.
Q4: How do you work with other departments within your organization, such as brand marketers or trade marketing, to ensure that your shopper marketing efforts are aligned with overall business goals?
A4: ALIGNMENT — timing as to when alignment or brainstorming gets to be done is business critical. Since we work with different teams across the company, we need to make sure we do not make the process complex. Respecting the business rhythm of the company and ensuring we come in at the time where challenges are still actionable and worth to be discussed and / or solved.
Ideally, insights get raised at the early stage of the brief with the entire project team who will make the project happen (marketing, trade, creatives, at times including QA (quality assurance), RA (regulatory affairs), and other groups as well). Each of us in the team (not only shopper marketing) has to be solutions centric and business challengers threshing out ways to achieve the desired behavior we want coming from our wealth of insights, expertise and experience of each. While shopper marketing brings in challenge questions and insights we see that could be hurdles to making the purchase happen amidst the clutter in the channels where we are or intend to be present, this challenge meeting helps each function provide possible solutions in addressing the identified hurdles together.
TIMING of alignment will be done best when CLARITY is achieved at the start. Clarity on vision/intent (short and long that help you filter what should be a priority and what is not), and clarity on the core team who would be responsible in making things happen (up to what scope and expertise each bring into the table). When these are crystal clear, it would be easy for everyone to align and craft priorities, synergies as well as efficiencies. One's long term org vision would help bucket efforts into smaller digestible projects in the short and the long term.
As we speak, we are a work in progress as far as alignment and timing are concerned. But what I can say for a fact is we will get there because we all share the vision of the company who takes care of us
Q5: What role does collaboration with retailers and other partners play in developing an effective shopper marketing plan, and what are ways business can do to enhance these relationships?
A5: Retailers own the stores, companies like the ones we represent own the brands. The store is where our #1 priority (who is the shopper) goes to make that purchase! If we fail to collaborate with our retailers and fail to act to be relevant and valuable to our common priority (who is the shopper), we will fail making them make that purchase!
For both our businesses to thrive, we need and have to collaborate – purposively! We only get to do this when we do not lose our eye on the #1 priority that is common to us – OUR SHOPPER!
Aligning the retailers vision with that of our company/brand is at the core because only then would we see a well-orchestrated plan in nailing and making the target shopper loyal to both our brands. We often hear driving JVC or joint value creationand this is where that real partnership starts, it's definitely not one sided as plans are jointly crafted. It's when we maximize both our strengths – the strength of the product the shoppers buy and the place where the shopper get to access our brands. These conversations and alignments don't come in one time but a continuous conversation about our business where both the retailer and the manufacturer act like real custodians driving what's best for both in terms of relevance and profit

*****
Tin Venturina will talk about "Crafting a winning point-of purchase marketing strategy: Developing a shopper marketing plan that aligns with brand objectives, and employs effective tactics." During the 4th Mansmith Brand Summit on July 5-6, 2023.
*****
Josiah Go is Chairman and Chief Innovation Strategist of Mansmith and Fielders Inc. 
See more articles on Shopper Marketing.