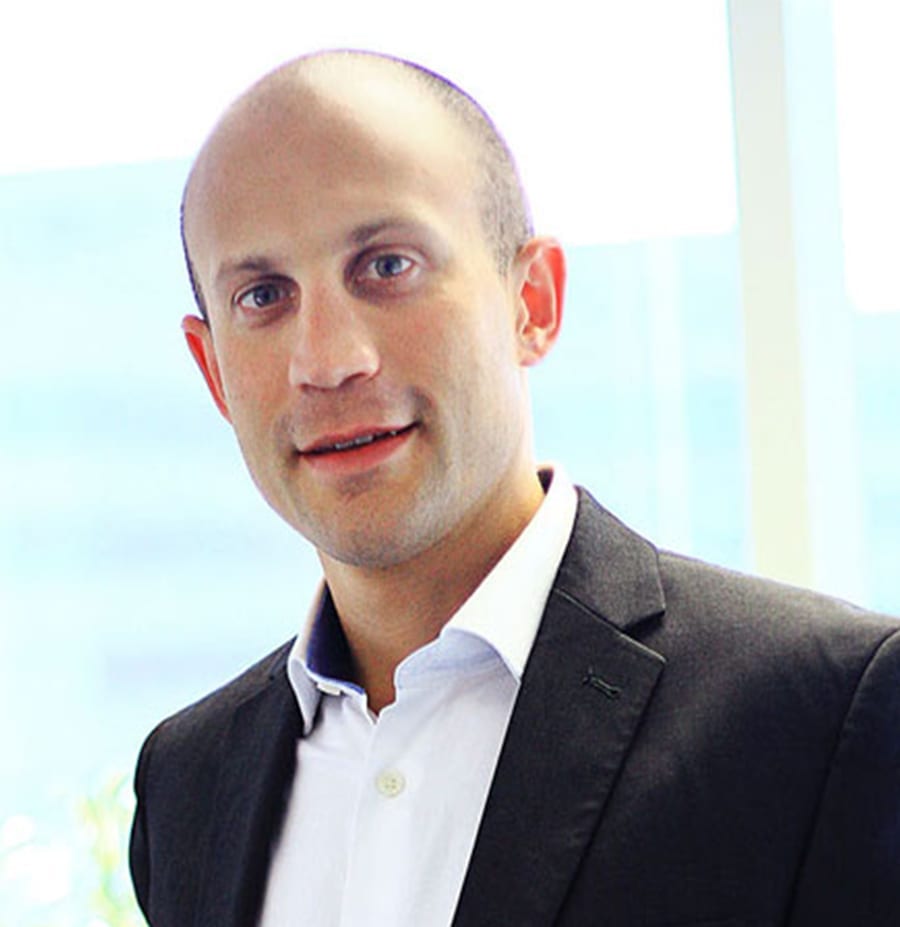 Nielsen Sports is the premier provider of analytics and insights within the sports industry, offering the most reliable source of independent and holistic market data in the sector and the most complete view of consumer trends and habits worldwide.
Guy is the Managing Director for Nielsen Sports in Asia, overseeing six offices across the region. He has 15 years of experience working with Nielsen Sports (previously Repucom), delivering research and insight solutions across the global sports business industry. This includes strategy development and commercial insights programs for the leading global sports properties, teams and brands. During his career, Guy has also worked as the Managing Director for the Nielsen Sports business in multiple markets including North America and Australia.
Q1: The sports industry is a pioneer in analytics. What can marketers learn from how the sports industry uses analytics?
A: Sports has always had one of the most intense environments in the world, creating a competitive and pressure-based atmosphere for on-field performance. This same level of intensity also carries off the field into the business of "front office" and commercial transactions in sports.
The most successful sports marketing programs rely on a detailed understanding of the fan. In sports, your fan is your customer who ultimately funds all revenue initiatives from media rights, to sponsorship and licensing. The sports industry has been successful in transferring fan passion into positive behavior for the brand, which is a result of a deep understanding of what the fan wants and how to increase the benefits or enjoyment of their interaction with a sport team, or athlete. This goes beyond basic segments, as sports brands understand how to "add value" to a fan environment. Sports fans are more cynical than a general product consumer, so this requirement to unlock value has been a key to industry growth.
Q2: What are best practices and trends in sports marketing analytics?
A: Over the last 15 years, Nielsen Sports has witnessed an evolution of best practice in sports marketing analytics and deal making, from both a property (seller) and brand (buyer) perspective. From an initial environment that focused on relationship selling and using the "passion" of sports to push deals over the line, the next wave saw the first inclusion of data in sports that focused on media value (impressions generated by branding associated with sponsorship) and awareness (level of brand awareness generated by the partnership).
Today, best practice involves helping determine real revenue return generated by sports marketing investments. Examples are the use of marketing mix modelling to understand the sales return from sponsorship allocated within overall marketing activity. Secondly, the utilization of unique data points such as retail sales to build a link between fans consuming sports and product moving off the shelf.
Q3: How can marketers design an analytics strategy? What competencies of people are needed in the analytics team?
A: Our most successful clients developed an analytics program by starting a process to understand "What question are we trying to answer?". Answering how to determine success can then lead to the development of specific data points, metrics or modelling required.
Most solutions will involve an integrated team working within the brand and also a third party data provider. The skill set of the analytics team could be varied (depending on the brand and metrics) such as high level mathematical modelling skills to quantitative market research experience. Most important is the team's understanding of the brand's performance and sales environment – for example, knowledge of the beer revenue model as compared to a completely different environment such as automotive.
Q4: How are brands organizing their sports marketing programs for better execution? What are the advantages or disadvantages of creating a dedicated sports marketing department?
A: Across our portfolio of brands/clients in Asia, we see a wide variety of structures employed for the sports marketing programs. We believe a dedicated department (assuming it is justified by overall spending and budget) creates the best chance of success, however this team has to sit within the overall marketing structure.
The advantage of a dedicated team, is the expertise provided when working with sporting properties. Sports marketing has developed into a unique skill set from negotiation of contractual benefits, to strategy development and utilization of assets for activation. This all needs to be managed with the understanding of the fans or you risk alienating your most important consumers.
However, the risk of a dedicated team is that the sports program starts to drift away from the overall company brand and marketing direction. Sponsorship should function as stream within marketing, providing assets and IP that compliment all other marketing engagements. Complete integration, with subject matter expertise will result in the most successful outcomes.
Q5: What do you see as opportunities in Sports marketing in the Philippines?
A: Even though sports marketing spending is currently low compared with other Asian markets, we expect to see an increase as brands start to become more experienced in unlocking the passion of sports fans. The interest levels via attendance, viewership and fan passion is high for properties such as Basketball, MMA and eSports; the challenge is for brands to unlock the benefits beyond basic signage branding.
We see some opportunities around better integration of sports assets including IP, athletes and content through above-the-line campaigns of Philippine brands. This, combined with the engaging social media content produced via sport properties should see the best growth potential for the Philippine sports market.