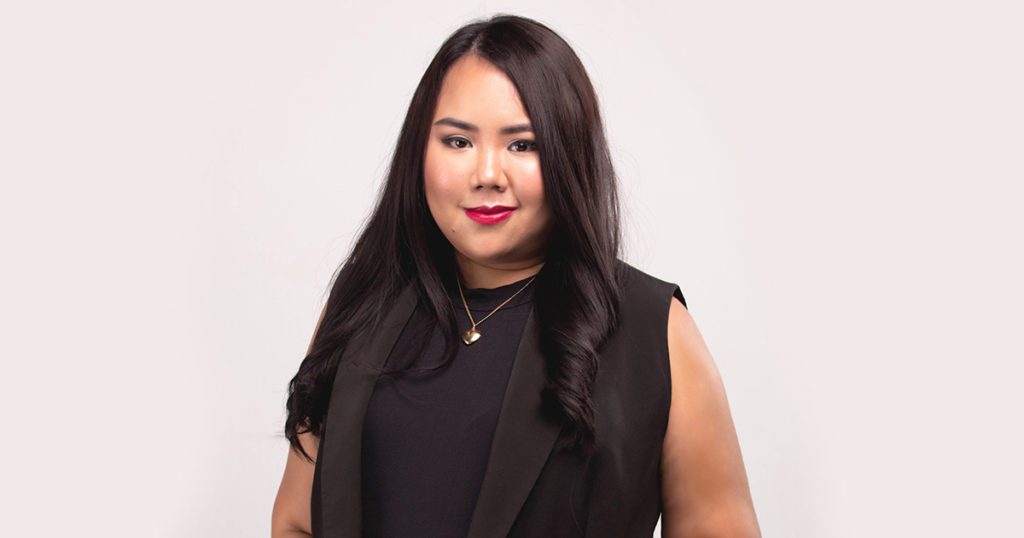 Bea Evardone is the Group COO of Cebu-based Republiq Group, a digital transformation agency based in Cebu. She won the Mansmith Young Market Masters (YMMA) 2022 and is the first winner in the geographical marketing category. In this interview, she shares her thoughts about hyperlocalization and influencer marketing.
Q1: You specialize in content hyperlocalization for the VisMin market. What makes VisMin consumers different from those of Luzon provincial and Metro Manila?
A1: I would say that purchasing power dictates the consumer behavior in VisMin. Price remains to be the most significant factor in purchasing decisions as purchasing power is just starting to increase. Having lived both in Manila and Cebu, I have seen this difference in dining areas during lunch on weekdays. In Manila, almost all restaurants, from fast-food to high-end dining areas, would be full. In Cebu, you won't be see as much dining customers because employees and even company owners, would prefer to eat at home or bring their own food.
With this in mind, executions that capture the VisMin market works when it communicates value first over everything else. Status symbols do not matter here – value is the priority.
Q2: Can you share examples of what worked in Metro Manila but did not work in VisMin and how hyperlocalization made it work?
A2: There are many international chains that opened and succeeded in Manila but did not survive in VisMin. Just recently, SaladStop completely ended its operations in Cebu. While price is an important factor to the market, VisMin also has a very strong local counterpart for most national/international brands. For food manufacturing, King's and Virginia Foods win in VisMin. For retail, it's the Gaisanos. For fast-food chains, we have Sunburst, Orange Brutuz, Penong's. What we can learn from this is that a one-size-fits-all execution does not work in VisMin. Just because it worked in Manila, it does not mean it will work in Vis-Min. Instead of competing with these local counterparts, we have to look for ways to know them and compliment them.
In the marketing lens, brands and agencies should know by now that marketing to VisMin market is more than just the translation of a campaign handle – no matter how successful that handle is in Manila, it may not be the case in VisMin. Some of the brands who win in this are Unilever and Unilab who have utilized hyperlocal strategies, platforms and creators which in turn, yielded positive results. They have been very open and collaborative and above all, always willing to test and learn.
Q3: How are your platforms BAI TV, BAI Social, and gspot making a difference in showcasing the Bisaya talent and culture?
A3: The goal of the platforms we build will always be to showcase the Bisaya talent and culture through content that educates, empowers and entertains. Locally, we're providing opportunities for creators, creatives, writers, storytellers and other talents to be showcased, while also earning from it. To national brands and agencies, we're providing platforms for them to run campaigns in a more meaningful way so they can build a better relationship with the market. As we have been delivering good results to brands we've worked with, the biggest win for us is brands now have always-on campaigns in VisMin market – an incredible feat especially when we worked for so many years to convince them to increase their budget in VisMin.
Q4: Your company manages many influencers. When should brands tap influencer marketing and how should they choose their influencers?
A4: In this day and age, I strongly believe that influencer marketing should be a constant part of every brand's marketing mix. Influencers are walking media channels with their own audiences and working with them increases brand awareness, credibility and even conversion.
Working with influencers should begin with a very clear end in mind and a collaborative mindset. There are influencers who increase brand awareness and there are those who are best at conversion. When the goal is defined, you would know which influencers to work with.
Mega influencers (1M followers above) and macro influencers (500K above followers) are great for increasing brand awareness.
Mid-tier influencers (100K-500K followers) and Micro influencers (10K-100K followers) do well with brand reach and engagement.
Nano influencers (2K-10K followers) can increase brand trust credibility.
Q5: What are the ethics that influencers should be practicing when they talk about a sponsored content?
A5: Prioritizing value and honesty over anything else would make influencers continue to win. Audiences will not mind being sold to as long as they receive value from the influencers they follow. Value can come in the form of story, engagement, entertainment or education, depending on the influencer's content specialty. Their videos, content or vlogs should not solely contain selling or promotional spiels – the biggest chunk of the content should still be their value. When influencers continue to commit to this, sharing that the content is sponsored is acceptable.
Q6: User generated content (UGC) is fast taking over from influencer marketing in terms of effectiveness and authenticity. What are your thoughts on this?
A6: Effectiveness would always depend on the brand goal. UGC is effective in communicating brand trust from actual consumers and users of the product and it's a lot cheaper than influencer marketing too. UGC executions work well in communicating authentic brand experience to increase brand trust. But in terms of raising awareness, reach and engagement, influencer marketing is still much more effective. Ultimately, like any other newer methods of marketing, I think brands should delve into them to test, learn and use it to their advantage, but not rely on them entirely. Different methods should co-exist and compliment each other to best achieve the brand's marketing goals.
*****
Josiah Go is the chair and chief innovation strategist of Mansmith and Fielders Inc. Registration for the 3rd Mansmith Brand Summit on Aug 31, 2022 is available through https://brandsummit.com.ph/
See more articles on Marketing.