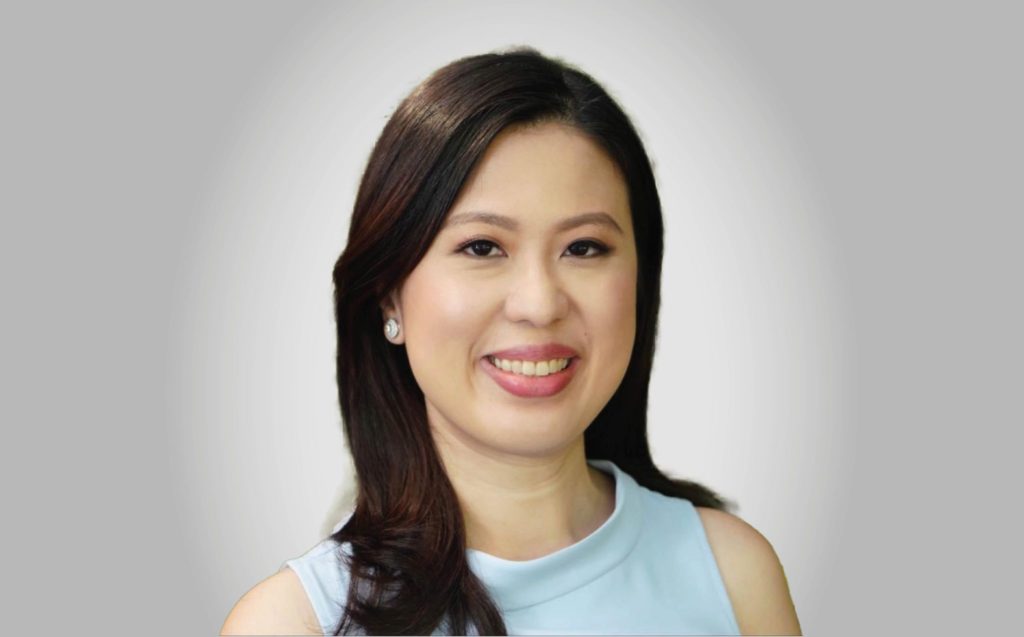 Dorothy Dee-Ching is Jollibee Philippines' Head of Marketing. She won the Mansmith Young Market Masters Awards (YMMA) in 2016. She shares her insights about spotting marketing talent in this interview.
Q1: In your decades of handling managerial talents, especially in marketing, how do you know you have chosen the right marketing talent? Are there traits you watch out for at the onset?
A1: In spotting Marketing Talents, I always look out for specific traits that I believe are critical to become a successful Marketeer.
Consumer-centric. Consumers are at the heart of everything we do as Marketeers. Thus, it is important that the Marketing Talent has the ability to deeply understand consumer needs and wants, generate strong insights and translate these into concepts and mixes that are relevant to their target market.
Data-driven. Many people often think that Marketeers just need to be creative. The truth is Marketeers also need to be data-driven to be able to formulate the right strategies, prioritize plans and make good decisions. The Marketing Talent should have the ability to absorb data, analyze and connect the dots to make sound recommendations.
Digitally-savvy. In today's digital world, being digitally-savvy is no longer optional for a Marketeer. It is necessary that the Marketing Talent is knowledgeable and comfortable with digital tools and technology. While I don't expect the Marketing Talent to know everything, he/ she must have the hunger to learn and evolve with the times.
Leadership. To turn an idea into reality, Marketeers often lead cross-functional teams and collaborate with internal and external partners. Thus, the Marketing Talent should have the ability to provide clear directions, communicate well and influence others to drive projects.
Grit. While Marketing can be glamorous and fun, there is a lot of hard work that need to be done and challenges that need to be overcome. The Marketing Talent needs to have passion and perseverance to keep going even in the face of adversity to achieve brand and business goals.
Q2: What critical skills, competencies or behaviors are hardest to find and what can be done about it?
A2: I've always believed that Marketing is both an Art and a Science. Thus, it's critical to find a Marketing Talent that has the right balance of Creativity and Logic– someone who can propose out-of-the-box ideas but can also go through huge amounts of research, someone who can create strong communication assets but can also analyze digital metrics, someone who can develop the brand's visual identity but can also understand financial statements. This Marketing Talent is especially hard to find because a lot of people are usually pre-disposed to one side only. Thus, it is important for organizations to provide Marketing Talents mentors, trainings and opportunities to unlock and nurture both skills.
Q3: What are common mistakes in making hiring decisions for the marketing team?
A3: A common mistake in making hiring decisions for the marketing team is evaluating a Marketing Talent based solely on his/her skills without considering how one would fit into the organization. Culture-fit is usually underestimated but I think it is a critical factor that would determine the success of a Marketing Talent in a new organization. It is important that values, beliefs and behaviors are aligned for the Marketing Talent to thrive with high engagement, performance and productivity.
On the other extreme, the other common mistake in making hiring decisions is getting a Marketing Talent just like you. A "mini-me" will not be able to bring something new to the table that you cannot already do. Diversity allows the team to fill in knowledge and skill gaps so the organization can perform at a maximum level. Bringing in new perspectives can challenge thinking, open possibilities and ultimately, enrich the organization.
Q4: Can you share the different types of marketing talents you have encountered, and which is best for what job-to-be-done? (start up, growth, defense, etc.)
While the fundamental skills for Marketing Talents remain the same regardless of situation, there are certain traits that need to be more dominant depending on the job-to-be-done.
A4: For Start-ups, a strong Entrepreneurial Mindset is important especially as the organization enters unknown territories with limited resources. The Marketing Talent should be brave, resourceful and resilient in going through many routes and iterations before arriving at the best solution.
To go for Growth, Breakthrough Thinking is important. The Marketing Talent should be able to break free from existing limits and imagine new possibilities that would enable the organization to expand exponentially.
In Defense situations where an organization is under attack, Agility is necessary. The Marketing Talent should be able to quickly adapt and revise plans as needed in order to respond to or pre-empt threats making the business stronger than ever before.
Q5: Many marketing specialists have been criticized for having tunnel vision and not zooming out to see the big picture. What's the best way for them to understand and experience the entire business model of their company? What are the enablers in the company culture that can lead them to this bigger picture mindset?
A5: Marketeers who just stay inside their "ivory towers" are bound to fail because they often act based on theories without considering practical realities. I think the best Marketeers are those with a solid understanding of the business model end-to-end as they know how everything works and connects, what buttons to press, what the opportunities and limitations are. Thus, I highly encourage Marketing Talents to immerse themselves in different parts of the business (Finance, Customer Development, Store Operations, Supply Chain, etc.) to gain a better appreciation of the different functions. Companies can enable this by pushing for cross-functional talent exchange, rotation programs, immersions or even short-term assignments. These would entail time and effort but would definitely be a worthy investment.
***
The deadline to submit online entries for the 18th Mansmith Young Market Masters Awards (YMMA) is fast approaching and is set for May 31, 2023. For further information and details, please visit www.youngmarketmasters.com. There are no entry fees.
***
Josiah Go is Chairman and Chief Innovation Strategist of Mansmith and Fielders Inc. 
See more articles on Marketing.